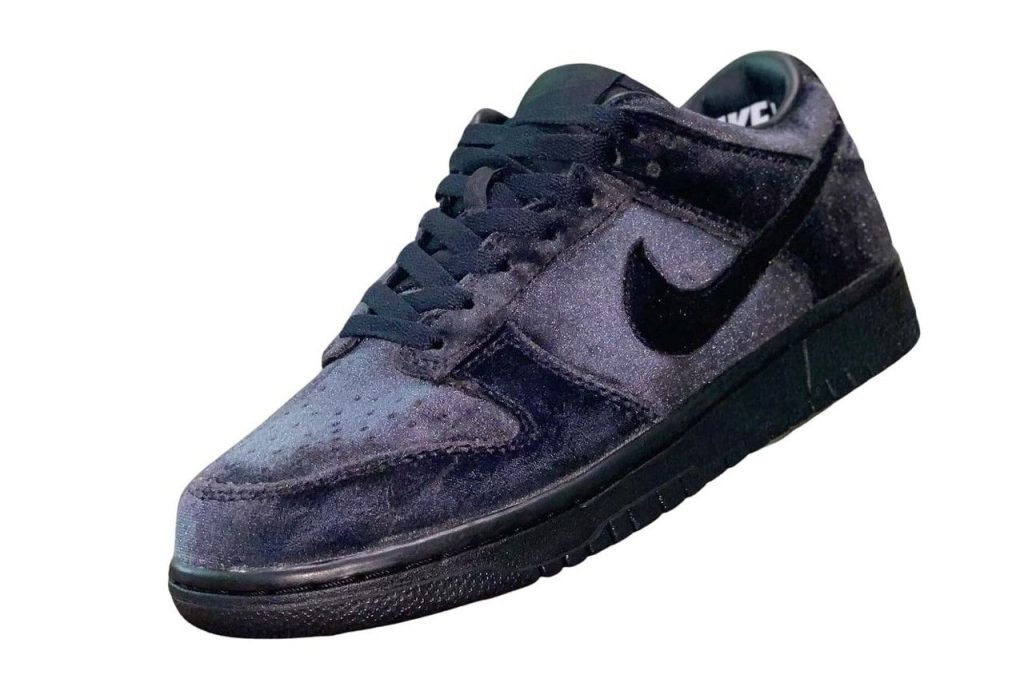 A black Dover Street Market x Nike Dunk Low has emerged following leaks earlier this year of a white collaborative all-over velour pair. Official word and release details are yet to come out on either, so they could potentially be dropping together.
A singular picture of this black pair has surfaced from insider source wavegod_thelegend. From what's provided it looks like its decked out in the velour-like material similar to its all-white predecessor. Black hues cover the iteration with a darker tone used for the midsole and Swoosh. Just like the previous pair, no visible Dover Street Market branding has been placed on the outside of the shoe. But we expect there to be co-branding on the insole and inside the heel.
According to the source, the black Dover Street Market x Nike Dunk Low is set to arrive this year. No official confirmation has come through as of yet, so it's unclear if these will be dropping. While you wait for us to update you, take another look at the 'Triple White' pair.
Don't forget to create your own SF profile to stay updated! Simply click 'Sign in' on our menu and join the fam.⁠
Founded back in 2002, Sneaker Freaker is the first and only international footwear magazine. From its roots as a DIY-style fanzine to today's global coverage, its pages have documented every colab, custom, limited edition, retro reissue, Quickstrike, Hyperstrike and Tier Zero sneaker released over the last decade and a half.