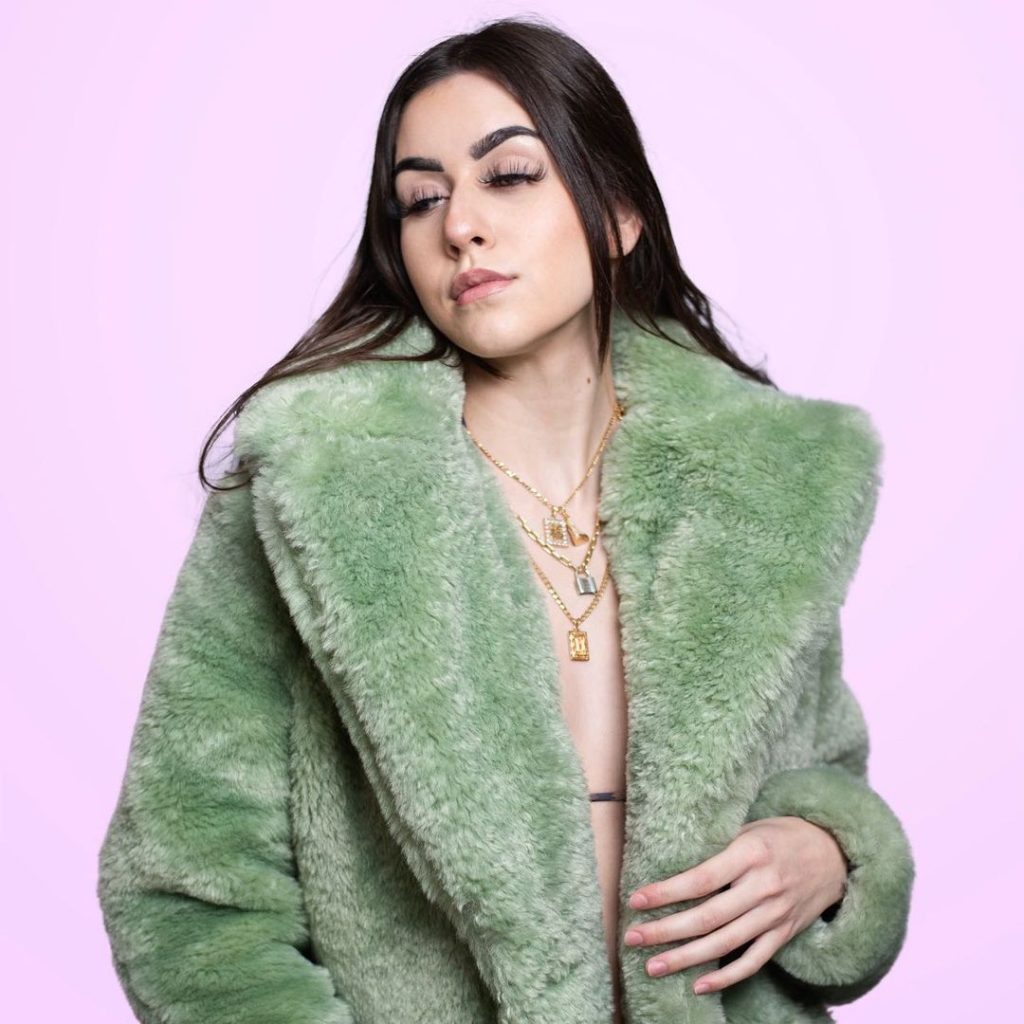 When trust is broken and all is said and done, what remains of a relationship? DYLI earnestly explains these feelings and thoughts that cross one's mind in her latest single called "LOE" – loyalty over everything. The song sounds like a personal take on a connection – be it friendship, family, or love – that's broken beyond repair. The seemingly cold and passionless lyrics reveal quite the story through perfectly crafted lyrics which sit on top of a substantial melodic base. A sonic amalgam of hip-hop, pop, and r&b, "LOE" is a truly modern and unique piece to enjoy.
Dyli's "New Bag" is a really powerful single that arrived in the summer of 2021. The music video for this track was directed by ROLOEDOLO and has quickly gathered over 120K plays. Included in the young artist's most recent EP MmmHmm, "New Bag" can compete by substance and sophistication with the most famous artists of our time. With thousands of fans and streams, Dyli is out conquering the world through fresh-sounding, bold and vibrant music.
Over the course of two full length albums and countless singles, she has established herself as an authentic and vital voice in modern music, winning acclaim from the likes of industry insiders and fans in the process. And while her reputation has begun to blossom in recent years, she has always stayed true to the heartfelt songwriting that has fueled her career.