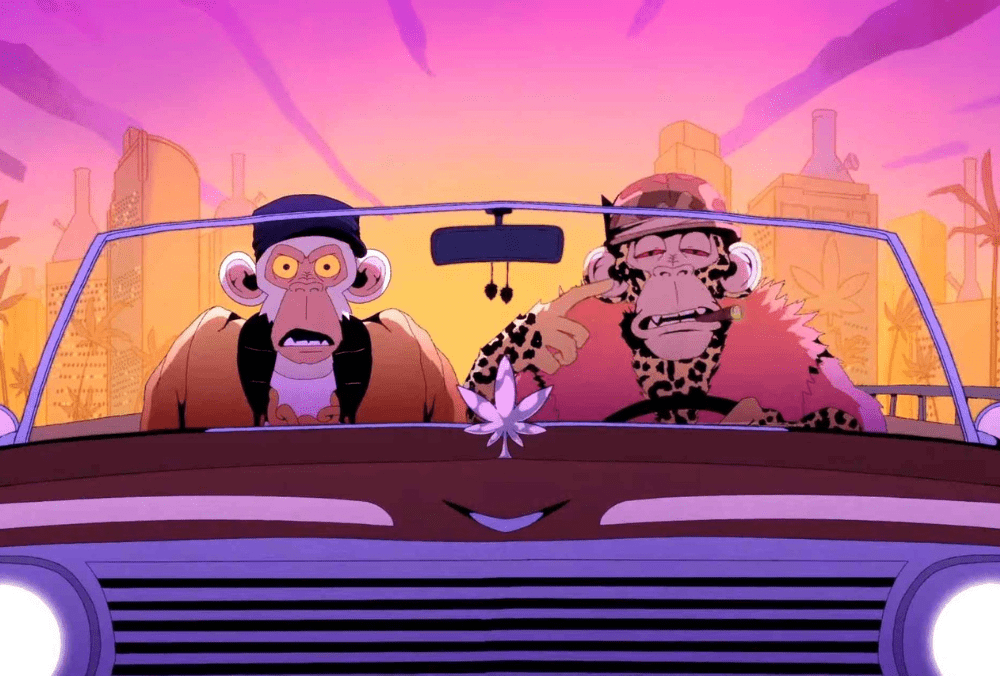 Eminem and Snoop Dogg have released a new joint track titled "From the D 2 the LBC." The song is accompanied by a new partially animated video made by James Larese, in which the two rappers periodically turn into Bored Ape-style avatars.
Eminem just released "The King and I," a new collab with CeeLo Green for Baz Luhrmann's Elvis soundtrack. The Eminem Show's 20th-anniversary edition was released earlier this year. Eminem will be inducted into the Rock and Roll Hall of Fame later this year (alongside Dolly Parton).
This year's Super Bowl halftime concert included Eminem and Snoop with Dr. Dre, Kendrick Lamar, Mary J. Blige, and 50 Cent.