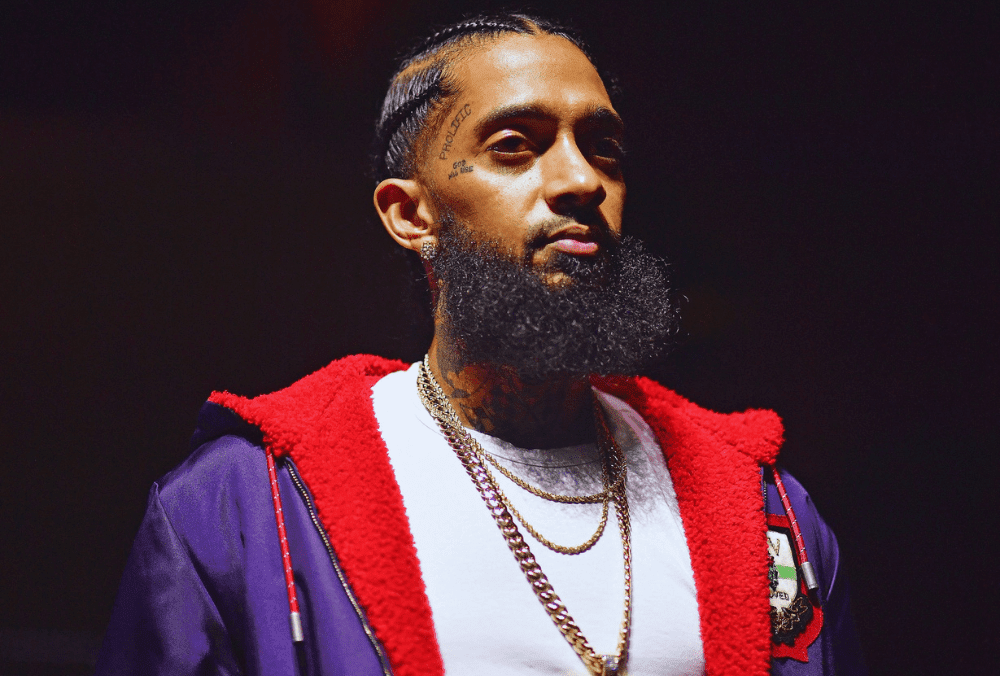 The West Coast legendary rapper Nipsey Hussle was posthumously honored with a star on the Hollywood Walk of Fame on his 37th birthday. In addition, Aug. 15 is now officially a Nipsey Hussle Day in the City of Los Angeles.
Watch the Monday's below. During the ceremony, the attendees sang to wish Nipsey a happy birthday. Among them were Roddy Ricch, Big Boi, YG, Isaiah Thomas, Russell Westbrook, and of course Lauren London. Lauren also mentioned that Nipsey "would have been honored" by this moment.
"I think he would want everyone to remember that you can't get to what's possible unless you commit to moving forward. That doesn't mean forgetting where you come from but it requires acknowledging the reality you were born into and the power you have to change that reality for the better. So whenever you're in the City of Angels and you see this star, I hope it encourages you to break away from whatever might be holding you back and for you to run your marathon until God says that it's finished," Lauren said on Monday.