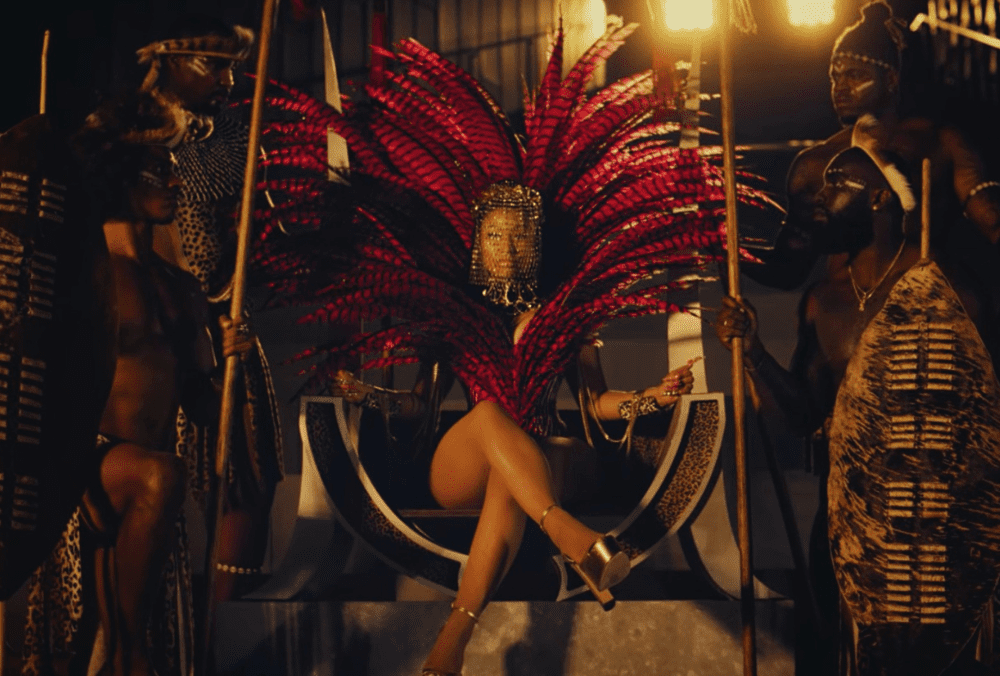 The music video for "Love in the Way," which features BLEU and Nicki Minaj, brings their partnership to life.
The two collaborate in the magnificent video, directed by Primo, which sees the two surrounded by Black beauty while dressed in a regal manner, only days after the song's launch.
With pink feathers and a chainmail veil, Queen Nicki ascends to the throne. On the dance floor, BLEU finds his own queen and sings to her.
The main track from BLEU's new album, the follow-up to 2021's Moon Boy, is titled "Love in the Way."
Sam Tompkins' "Whole" is sampled in the song. The British singer-songwriter recently expressed his joy upon learning that they had sampled one of his songs.