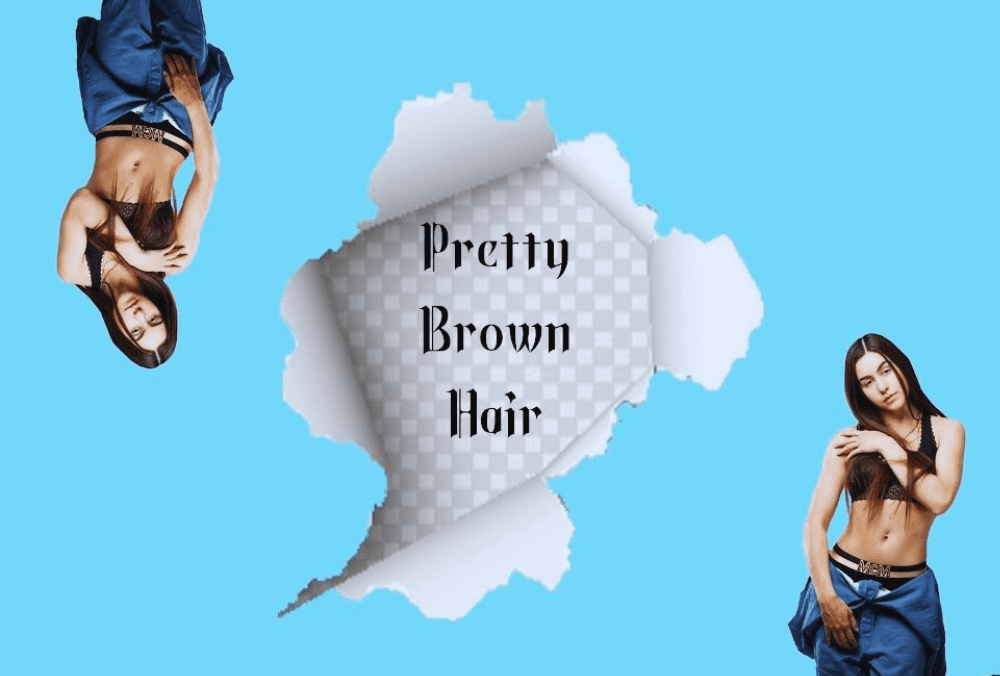 Young Hip Hop Talent DYLI sat down with us to discuss her latest single "Pretty Brown Hair." The 19-year-old rapper reveals how she started writing songs after the passing of her grandpa and expresses eternal gratitude to her parents, who were firm believers in pursuing one's goals, and have raised her to be a dream chaser as well .
"Pretty Brown Hair" was released recently, will it be accompanied by a music video?
I would love to have a music video for Pretty Brown Hair, though nothing is in the works for it yet. Coming up with visuals is so fun for me, so who knows.. maybe we will see something in the future.
How often do you reflect your ideologies in your music? Do you get inspired and start creating in the spur of the moment or are you more of an advanced planner?
I am a very spur of the moment creator. I have a hard time planning ahead because I put a lot of pressure on myself. Because I find inspiration in everyday life/activities, I think I've made some of my best work on the fly. Almost every single one of my songs reflects something that has affected me, or that I believe in etc, so I believe that is what allows me to find inspiration so randomly.
You've been in the industry since you were eight years old. Who encouraged you to be part of it? Who inspired you the most and led you the way?
I've loved music for as long as I can remember, but not in a "I want to be a famous pop star" kinda way. I've just always appreciated the craft. I started writing songs after my grandpa passed away in 2014. I was young and not sure what I was doing, but it felt right. Sadly he never got to see me kick off my career, but I take inspiration in him all the time. He would have been my biggest fan.
I will forever thank my parents for providing me with this outlet. They are the people who encourage me the most. Both of my parents are hard believers in following your dreams. They've trained me to have that mindset as well.
Do you rely on your inborn talents or do you believe in learning and perfecting new skills? Do you consider yourself a natural or do you feel like you have to work hard to excel in your art?
I 100% believe in learning, and perfecting skills. I feel that I always had the creative niche, but I definitely had to learn how to progress and channel it. From vocal lessons, to working with other writers to better my craft, I'm still learning to this day. I had a hard time accepting that in the beginning, but over the years I've learned that you can always be better and achieve more. Now I love working and learning from others. I want to be able to do it all.
Do you play any instruments? If yes, what was the first instrument you learned to play? And why did you choose it over the others?
The first instrument I learned to play was the guitar. I always thought it was such an amazing instrument and extremely versatile. Shortly after, my sister CALYN learned to play piano, so I picked up a bit from her, as well as ukulele and djembe. I am far from professional in any of those, but I can hold my own.
Who was the first big artist you saw perform on stage? What was the first concert you attended?
I think my first big concert was the Jonas Brothers, but the first SHOW I went to was the Dirty Heads. I can confidently say I'm probably their biggest fan. They were the first band I fell in love with, as well as the first band I even remember. I think it's so cool that I grew up listening to them, from their first project to now.
Who has influenced you the most as a performer and as an artist? Name a few artists who you would like to collaborate with! Name one you would like to tour around the world with!
I take inspiration from every artist I listen to, so it's hard to name someone I take inspiration from the most. I'm still learning, so I try to take my favorite things from every artist I like to create my own niche in the industry. There are plenty of people I'd love to work with, Summer Walker being one of them, as well as Lil Baby (lyrical genius by the way) and Trippie Redd since he is one of my favorite artists, but I'm not sure who I'd like to tour around the world with. I think that's a decision I'll have to make when the time comes.
Do you believe that it's important to study and understand music history? Picasso had said: "Learn the rules like a pro, so you can break them like an artist." Do you believe that he was right? Do you think that knowing all the rules is necessary to be a great artist?
I believe it's important to understand history in any craft. I think Picasso was definitely right, but I can't say that you need to know these rules to become great. Will it help? Probably, but greatness is defined differently by different people. I am nobody to tell someone what their greatness requires or means to them.
DYLI is on: Facebook – Instagram – Twitter – YouTube – Spotify
Listen to "Pretty Brown Hair" on Spotify: