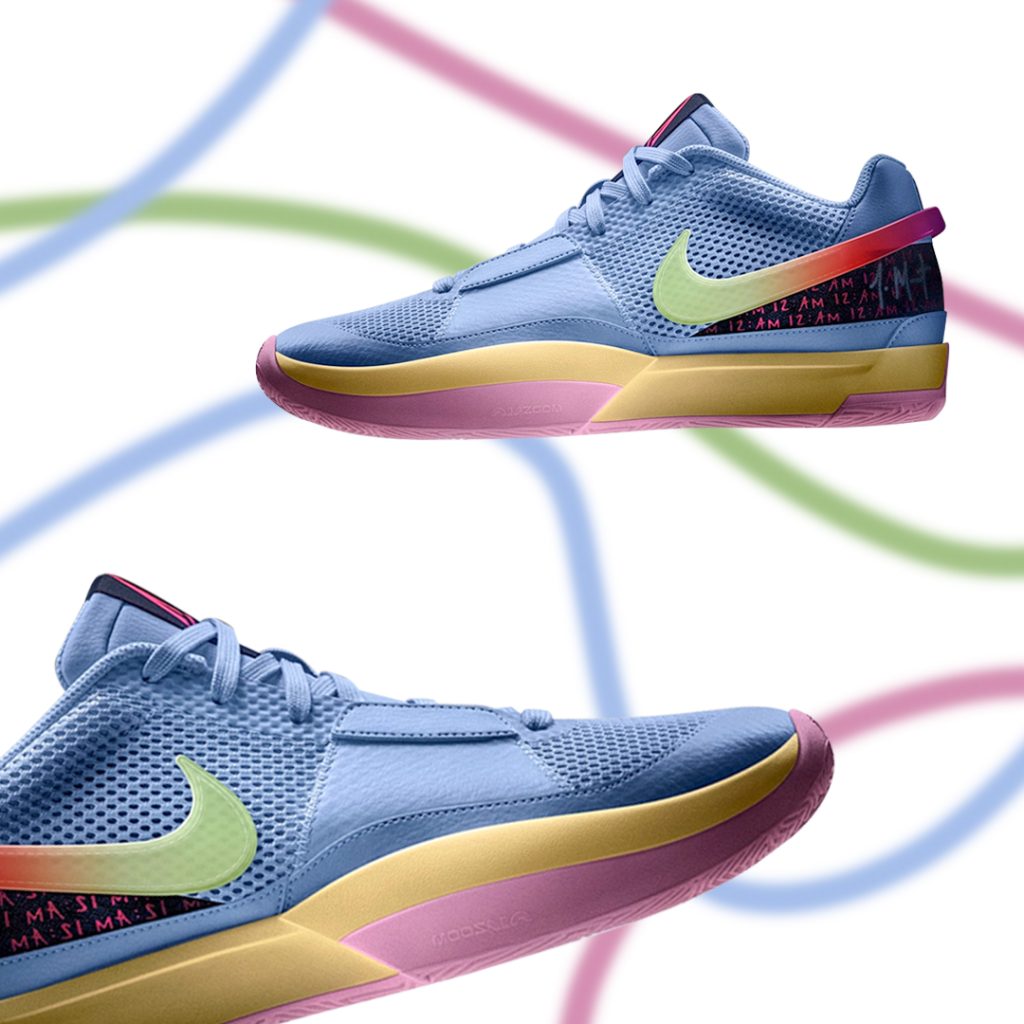 On Christmas Day, Ja Morant, the unstoppable guard who has elevated the Memphis Grizzlies to the level of title contenders, receives his first pair of signature shoes from Nike. The current release date for this "Day One" launch colorway is April 2023. Ja joins a squad that is extremely exclusive and hasn't added a new player since Giannis Antetokounmpo made his professional debut in 2019.
After he signed with the company in 2019, the Swoosh knew they would eventually include the budding superstar, and the sneaker has been in development for around two years. However, given that the company has formally ended its deal with Kyrie Irving, Ja's entrance does fill in an unexpected void.
The Ja 1 was created with the idea of the "underdog." He wasn't a highly sought-after prospect; rather, Murray State assistant coach James Kane stumbled upon him by accident. Morant's commitment to the game earned him the second overall pick in the crowded 2019 draft, and in just his fourth season, he's already cemented his status as a legitimate perennial MVP contender.
Ja Morant has been dubbed the first "Gen-Z athlete" by Nike Basketball. This is crucial because compared to the current crop of youthful phenoms, which includes Luka Doncic, Zion Williamson, Trae Young, Anthony Edwards, and others, the brand's current lineup of hallmark players is a little bit older. It has been reported that Ja will make his Nike Ja 1 debut against the Golden State Warriors on Christmas Day (8pm ET). He wore the purple color scheme seen below.