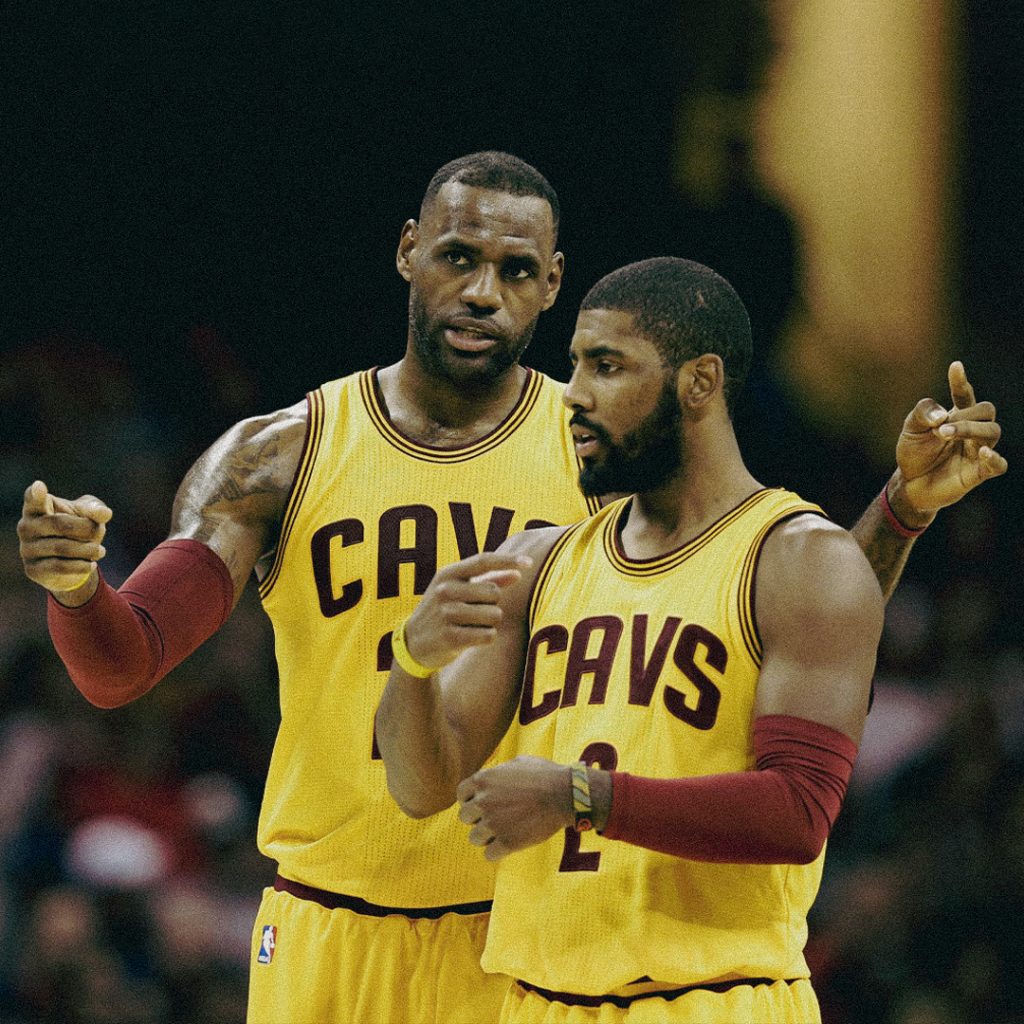 LeBron James, the Los Angeles Lakers star, recently spoke about his disappointment with the Lakers' inability to acquire Kyrie Irving in a trade. James and Irving previously played together with great success on the Cleveland Cavaliers from 2014 to 2017. During their time as teammates, they reached the NBA Finals in all three seasons and won the championship in 2016.
James told ESPN that he is disappointed not to have the opportunity to play with Irving again, as he knows they have great chemistry on the court.
"I can't sit here and say I'm not disappointed on not being able to land such a talent. But someone that I had great chemistry with and know I got great chemistry with on the floor, that can help you win championships, in my mind, in my eyes. But my focus is shifted now. My focus is shifted back to where it should be and that's this club now and what we have in the locker room."

LeBron James
The Lakers have had a difficult season so far, as they are currently 13th in the Western Conference. The "Big Three" of James, Anthony Davis, and Russell Westbrook was expected to lead the Lakers to another championship, but the trio has struggled to perform together. Despite their struggles, the Lakers are still close to making the playoffs as the Western Conference is very competitive this season.
James remains optimistic about the Lakers' chances in the postseason and is now fully focused on the current roster. He believes that if the Lakers go into the playoffs healthy, they can compete with any team.
Although the Lakers have struggled, James himself has been playing some of the best basketball of his career as he approaches the NBA's all-time scoring record. Despite the trade for Irving not happening, James is ready to move forward and finish the season strong. He is not too invested in the possibilities of what could have been, but instead, he is focused on the job at hand and doing what he can to help the Lakers make the playoffs.
The star may be disappointed that the Lakers were unable to acquire Kyrie Irving in a trade, but he is still focused on the current roster and believes that the Lakers can compete in the postseason if they are healthy. James continues to play at a high level and is closing in on the NBA's all-time scoring record.