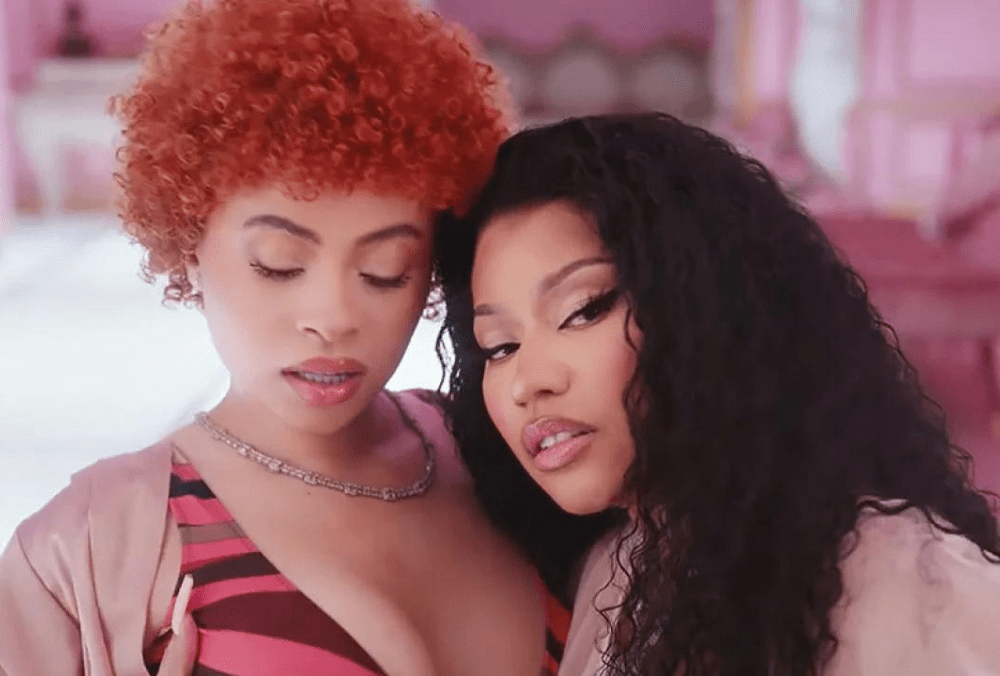 Ice Spice, the talented rapper, has recently achieved a remarkable feat on Spotify, surpassing a record previously held by her collaborator, Nicki Minaj, with their hit remix of "Princess Diana." Ice Spice's incredible accomplishment comes as no surprise, given her exceptional talent and growing popularity. In this article, we delve into the details of her recent achievement, focusing on the massive success of her guest feature on Taylor Swift's "Karma (Remix)," which propelled her to new heights in the global Spotify charts.
Ice Spice's Monumental Streaming Debut

According to Chart Data, Ice Spice has secured the title for the biggest streaming debut by a female rapper in the history of Spotify. Her collaboration on Taylor Swift's "Karma (Remix)" garnered a staggering 5.036 million streams on Spotify within a single day of its release on May 26. This remarkable achievement not only highlights Ice Spice's remarkable talent but also demonstrates the immense demand for her music among listeners worldwide.
Unleashing the Power of Taylor Swift's "Karma (Remix)"

Ice Spice's collaboration on Taylor Swift's "Karma (Remix)" proved to be a game-changer for her career, propelling her to new heights in the global music scene. The remix not only showcased the unique blend of Ice Spice's rap prowess with Taylor Swift's signature style but also captivated the hearts of millions of music enthusiasts. The track's irresistible melodies, combined with Ice Spice's fierce and charismatic delivery, made it an instant hit.
Record-Breaking Streams and Unprecedented Success

The release of "Karma (Remix)" on Spotify not only shattered previous records but also skyrocketed Ice Spice's streaming numbers to an all-time high. Out of her astounding 10.5 million streams, nearly half were contributed by the remix alone. This incredible surge in popularity further solidifies Ice Spice's position as a force to be reckoned with in the music industry.
Surpassing Nicki Minaj's Achievements

Ice Spice's accomplishment on Spotify has notably surpassed the previous record held by the renowned rapper Nicki Minaj. Minaj's track, "Super Freaky Girl," debuted in August 2022 with 3.021 million streams on Spotify. However, Ice Spice's collaboration with Taylor Swift on "Karma (Remix)" not only exceeded the number of streams but also showcased the rapper's ability to captivate a massive global audience.
Ice Spice's Rise to Stardom

Ice Spice's ascent to stardom has been an inspiring journey, marked by her undeniable talent and unwavering dedication. With each new release, she continues to push boundaries, delivering groundbreaking music that resonates with fans worldwide. Ice Spice's commitment to her craft and her ability to connect with listeners on a deep level have undoubtedly contributed to her meteoric rise in the music industry.