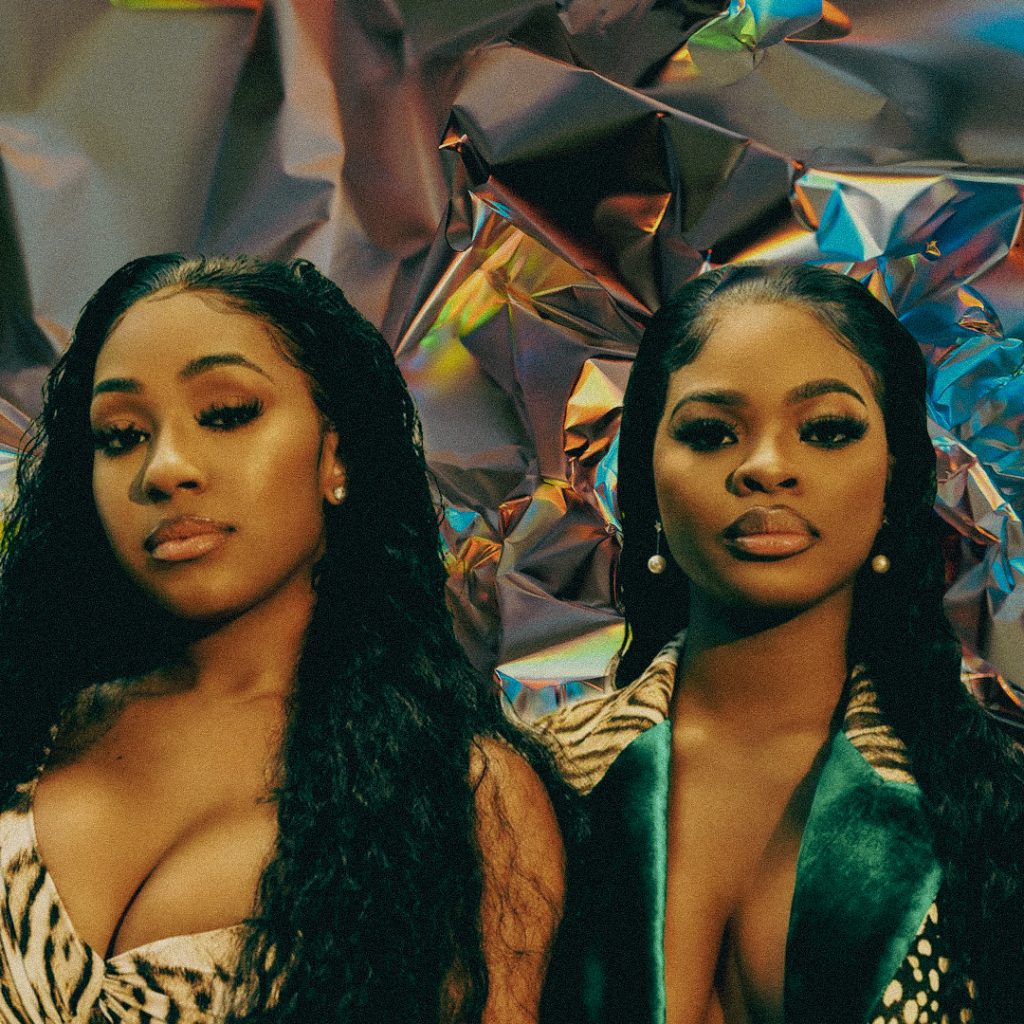 In anticipation of the scorching summer season, Miami's dynamic rap duo, the City Girls, have recently released their sizzling new track, "Piñata." With their unparalleled ability to produce captivating and irresistibly sexy beats, these rap stars once again showcase their remarkable talent. This perfect timing allows listeners to dive into the vibrant melodies and lyrics crafted by this bold duo. In "Piñata," the City Girls express their expectations from men and highlight their alluring attributes, creating an infectious and catchy tune that is bound to make waves this summer.
In the second verse of "Piñata," JT, one-half of the City Girls, delivers an empowering message with her signature rap style. With lyrics like "Why you in my business sir, for the convo it's gone cost you a fur," she asserts her independence and demands respect from anyone who dares to question her choices. She goes on to express her preference for luxury, rapping, "I need my sh*t straight from Italy; I might let you take me shopping if you tell me that I'm pretty." These lines encapsulate the City Girls' unapologetic confidence and assertive attitude, resonating with their audience and empowering women to embrace their own self-worth.
"Piñata" follows the recent success of the City Girls' track, "I Need A Thug," released on June 8th. Prior to that, they collaborated with industry heavyweights Diddy and Fabulous on "Act Bad," which made its debut in late May. These consecutive hits demonstrate the duo's remarkable talent and their ability to consistently produce music that captures the essence of a fun and vibrant summer.
With a string of popular releases, the City Girls have undoubtedly established themselves as prominent figures in the rap industry. Their unique style, characterized by bold and confident lyrics, combined with infectious beats, has garnered a devoted fan base. Their growing success and influence can be attributed to their ability to create tracks that resonate with listeners on both a musical and emotional level.
As summer approaches, the City Girls are poised to dominate the soundscape once again. Their energetic and infectious tunes serve as the perfect accompaniment to sunny days, pool parties, and memorable nights out. The release of "Piñata" further solidifies their position as the go-to artists for those seeking a blend of powerful lyrics and vibrant beats.
FAQs (Frequently Asked Questions)
Q: What is the significance of the City Girls' new track, "Piñata"?
A: The City Girls' new track, "Piñata," holds great significance as it serves as a sensational summer anthem. With its catchy tune and empowering lyrics, it showcases the duo's talent and ability to create music that resonates with listeners.
Q: How does "Piñata" compare to the City Girls' previous releases?
A: "Piñata" follows the City Girls' recent hit releases, such as "I Need A Thug" and "Act Bad." While each track has its unique elements, "Piñata" maintains the duo's signature style of bold, confident lyrics and infectious beats, adding another vibrant addition to their discography.
Q: What can we expect from the City Girls in terms of future releases?
A: The City Girls have shown consistent success in their music career, and fans can eagerly anticipate more captivating releases in the future. With their remarkable talent and growing influence, it is likely that they will continue to deliver empowering tracks that resonate with their audience.
City Girls are an unstoppable force within the rap industry, hailing from the vibrant city of Miami. Comprising of Yung Miami and JT, this dynamic duo has gained widespread recognition for their empowering lyrics, magnetic stage presence, and unapologetic attitude. With their infectious beats and bold style, the City Girls continue to captivate audiences worldwide, cement