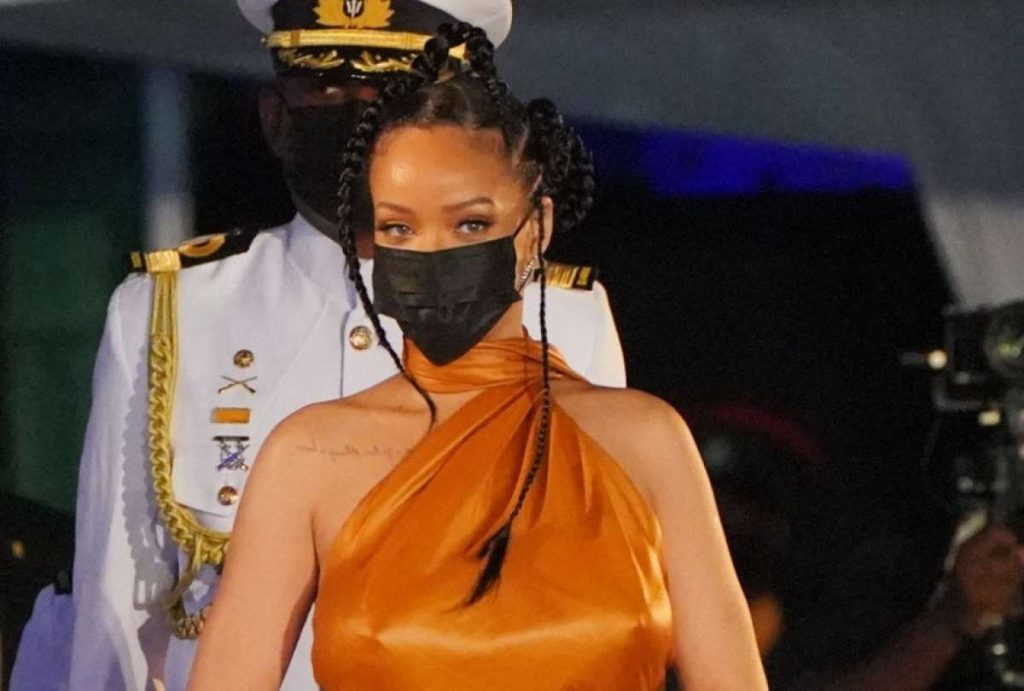 After 396 years, Barbados officially became the world's newest republic and removed Queen Elizabeth II as its Head of State. The Barbadian queen, Rihanna, was declared a National Hero of Barbados for her 'extraordinary commitment to the land of her birth'.
"May you continue to shine like a diamond," said the newly-independent country's prime minister, Mia Mottley. The ceremony took place in the capital of Barbados, Bridgetown on November 30. The "Diamond" singer arrived in a Bottega Veneta dress and accepted her new 'National Hero' title. The Fenty Beauty mogul is the second female to receive this honor and the 11th person.
By the way, in September 2020, the leader of the Barbados Labor Party announced in her speech that the island would become a republic by November 2021.