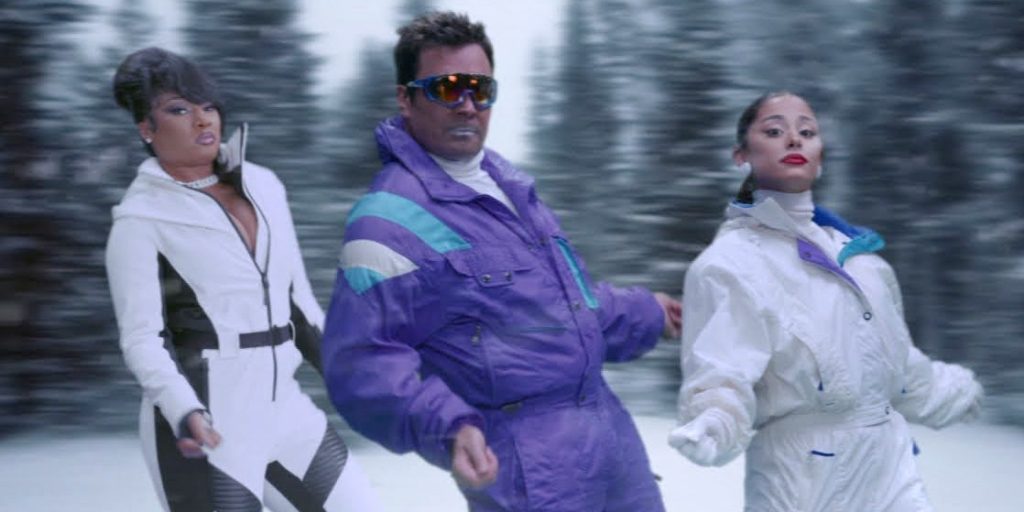 Jimmy Fallon shares a pandemic-themed single and video for "It Was a… (Masked Christmas).
The late-night talk show host is joined by Ariana Grande and Megan Thee Stallion. The video, directed by Dan Opsal, debuted on The Tonight Show Starring Jimmy Fallon. Fallon announced that the idea began last summer when he decided to connect with Ariana, to sing back-up, and Megan Thee Stallion, for rap bars. In the lyrics, the stars compare the 2020 Christmas to the 2021 Christmas.
Ariana Grande took to Twitter to share her excitement, "the most fun ever love you !!! both so much". Megan Thee Stallion retweeted Grande's tweet and added "Love y'all." Watch the video below.