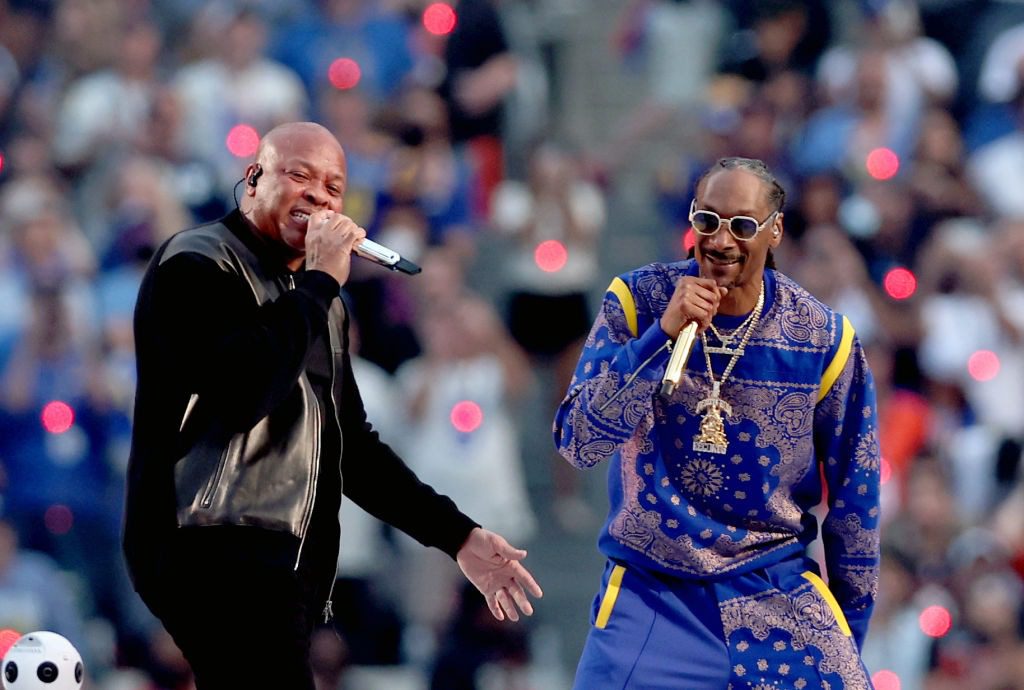 Ain't no party like a California party.
The "Original Gangsters" Snoop Dogg and Dr. Dre performed with Rap God Eminem, the R&B Queen Mary J. Blige, and rap icon Kendrick Lamar at Super Bowl LVI at SoFi Stadium in Inglewood, California on Sunday, Feb. 13. Dre and Snoop opened the West Coast party with Still D.R.E. and then California Love performances. Surprise guest 50 Cent then showed up for a In Da Club performance.
Mary J. Blige took the stage with Dre-produced hit Family Affair emotional single No More Drama. The goosebumps poped up when Kendrick made his return to the stage with Alright. Eminem was up next, backed by Anderson .Paak on drums, with 2000s anthem Lose Yourself.
"This is what hip-hop and the NFL is supposed to be about, representing change, about moving forward," Snoop Dogg said and appreciated the NFL.
Let's thank the performers for reminding us what the Hi-Hop is about.