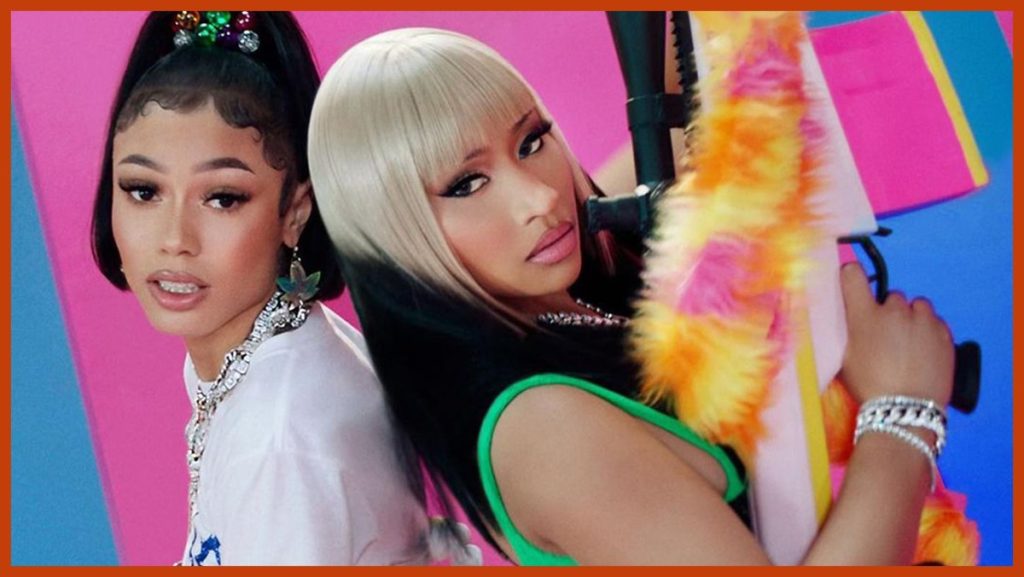 I said, "Uh, push it, push it, click, click."
The 24-year-old rapper and the Barbie have joined forces for a brand new single Blick Blick. In the colorful visual, Coi Leray's rocking 90s-inspired looks while dancing in a car yard. Later, Nicki joins Coi with matching pink wigs. Watch the video below.
"She arrived early. She stayed on set for 12 hours and did a scene with me in the cold," Coi told during a Twitter Q&A with her fans. Nicki recently revealed that she received six feature requests, but Coi won her heart. "Did Coi body that or did Coi body that? I was in love with her verse the second I heard it. No way I wasn't stealing her outro flow," Barbie told fans.
Blick Blick is set to appear on Coi's upcoming album, Trendsetter, arriving on April 8.