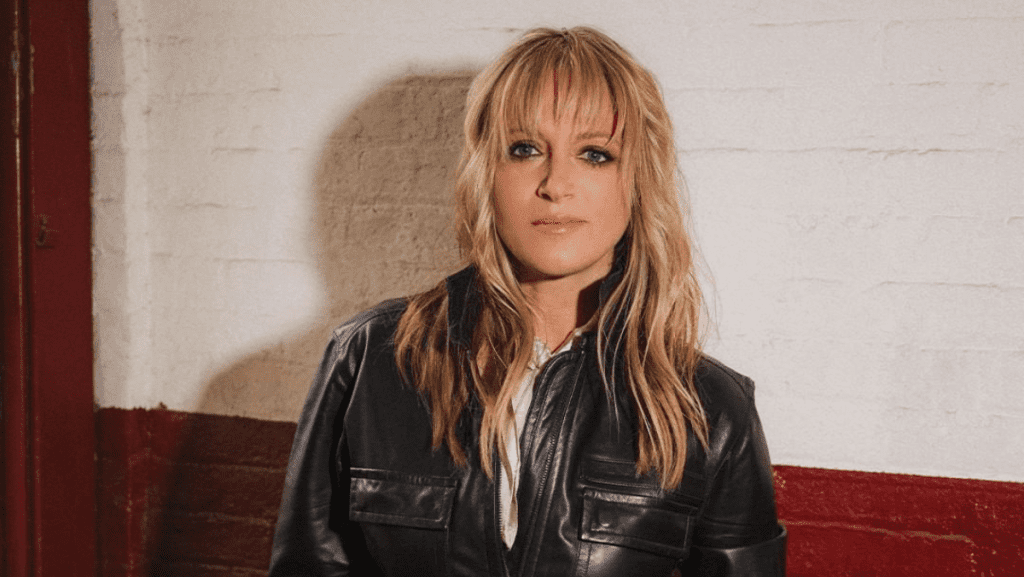 It is time to get familiar with Jessie Haines, one of the most exceptional artists in pop-country music. Her latest release is a phenomenal single that represents her enormous talent, emotional artistic expression and ability to capture an audience like no other. Known for her unique and powerful vocal presence and heart-rendering style, we're pleased to find out more about Jessie Haines in our exclusive interview!
Your latest single "The Way You Kiss" was received very well by the public. How has the experience been for you these past few weeks since the release?

I am buzzing all over. I'm living my Truth and it feels incredible. The song is getting great reviews and it's been a blast to watch the back-end of Spotify as the song makes its way to listeners around the globe. It's proof to me that music is so powerful, a Universal language that truly ties the people of the world together. In the midst of world chaos, music is a moment of presence, truth and love. I never thought that a pop-country song would be listened to by people all over Germany, Italy, France, Brazil, UK..it's very cool.
What are you working on right now and what could we expect next?

Oh! I'm glad you asked. I'm in the studio now cutting new tracks for my full length album, The Phoenix, which will be coming out late 2022 / early 2023. I'm writing new music and in a few weeks we are shooting the music video for "The Way You Kiss." I'm so excited to be breaking down boundaries with this video and I can't wait to shoot it and get it out to the world.
Would you like to collaborate with other artists? If so, with whom?
Alicia Keys, John Mayer, Maren Morris, Stevie Nicks, Taylor Swift, Chris Stapleton to name a few.
With a career spanning over more than 20 years, what kind of milestones are you hoping to
achieve?

I've always dreamed of winning a Grammy…and selling out MSG.
If you weren't a musician what would you have become?

I've been trying to become something else other than a musician up until this point– to fit into society. I've wrestled with my inner musician a lot and I've not honored myself. It has hurt me in a very deep way doing that, because being a musician can be considered to be an "alternative lifestyle." Stuffing yourself in a box to conform to something that's not meant for you, hurts you on every level, mind, body, emotional, soul and spirit. This album is an expression of me breaking free from the box I created for myself and stuffed myself into. No more of that.
And to be honest…I just sat back and thought that if I were reincarnated in another life, what would I want to be and it's STILL a musician! It's one of the highest levels of experience on Earth in my opinion. When you perform music, you transport yourself to another reality and you exist in another dimension. It's all about energy, and in the same moments, it's visceral, and you can actually touch others with your energy and affect lives in a positive way. And I think the audience has a similar experience. It's a love exchange between the artist and the listener.
How was it growing up right outside of New York CIty and how did that help you with your
musical career?

Awesome question. Whenever I travel to other cities, I look around for the neighborhood that has that bite, that edge and it's never found because it's not NYC. That is why there's been so many songs written about it…Jay-Z, Billy Joel, Sinatra. In New York, there is a pulsing energy all the time. My favorite neighborhoods are the West Village and Lower East Side, those are the main indie music scenes, and now, even Brooklyn. There is nothing quite like going into a small music venue / dive bar that has decades of stickers and graffiti on walls, a musty smell of vintage guitar amps and beer, and the lingering energy of past epic music performances on stages where artists have left their blood, sweat and tears. There's nothing else like it.
Throughout your career, you must've had different reasons for making music and
performing. What would be the reason for creating at this point of your career?
My life up until this point has brought me through experiences that most would consider to be the hardest of human experiences. I am still healing from them, but I am grateful for them, because they forced me to dig deep into myself, to make it through my emotional pain, and in that process, I experienced a rebirth of my new self. I have a message for the world now that I will share every way that I can. It's about stepping into your power and an education on emotional abuse which is invisible to the naked eye, but can be completely devastating. It's also about honoring yourself and living your truth. My hope is that I get to share this message for the rest of my life, through my music and platform. As we get to know each other better, I will share more and more, and I hope to be a positive influence, and a catalyst for individuals to understand that they too can honor, love and respect themselves, first.
Connect with Jessie Haines on her: Instagram – TikTok – Facebook – Spotify