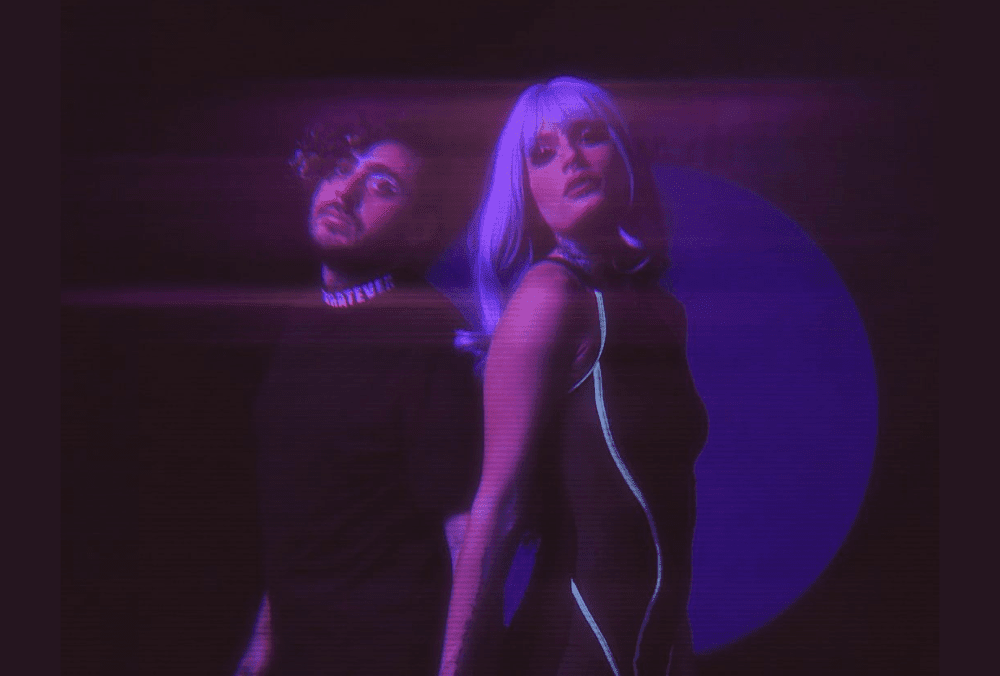 Congratulations on the release of your new single and music video "With You"!
Tell us more about the first track you worked on when you met, how did you sound evolve since that first meeting?
The first song we created together was called "Grave"! At that point in our music careers, we were creating music that would most align with the traditional UK dubstep sound. At that time, we were inspired most by artists like; Skream, Benga, Mala, Coki, etc. We spent around fifty hours writing it, and we basically spent eighty percent of that time in one session with a few naps in between! We never fully released "Grave" but we did post it on soundcloud to show to our friends in school. Our sound has definitely evolved since that day, as our production skills grew so did our sound! Through our different experiments with different styles of electronic music, we learned what we like and don't like in terms of how we envisioned the Eflorem sound to ultimately be. We found that we love the energy and speed of speed house, but we also love the intense sound design that modern dubstep uses. We have always loved crazy sound design that makes your face crunch, and music that makes you want to jump non-stop!
What inspired you to record "With You" and how would you describe it, both in terms of message and style?
"With You" originally was written as a celebration of the love we have for each other! Through our eight years together, we have experienced so much, and wouldn't want anyone else by our side! However, it's relatable to everyone. Everyone has that person that they can't imagine life without!
In terms of style, we like to think of it as Hyper House, (a term we created to describe our music.) We use a lot of Speed House elements, but we mix in elements from Pop/ Hyper Pop, Trap and Dubstep just to name a few.
What drove you to envision a music career?
Dewey's Response: I have always envisioned a career in music, ever since I started playing guitar as a kid. I would say though, that the vision itself has changed over the years as I gained more life experiences and was exposed to more of the music world. Originally I wanted to be a guitar player and played in many different bands that were all different styles, but after my freshman year of college, many of my friends that I played music with went to college out of state. I got frustrated dealing with other peoples schedules when it came to scheduling band practices, and found Ableton as a way to make music and not be tied to other people's schedule. That's when I got into the EDM scene and saw Rusko for my 19th birthday. That show was the moment I knew that I wanted to produce music as a career and I have never looked back!
Heather's Response:
From a very young age I knew that l want a career in music. I began singing before I could even fully speak. I have played piano since age five. I've been songwriting since age twelve. My parents were always very encouraging of me to follow my passion, and to strive to be the best at it. I am very lucky to have that support. I first got interested in EDM in highschool when I met my friend Brendon (Inval3d,) who was always on his computer making dope music. I would ask him questions about what he was doing because it looked really cool to me. He was super nice and answered my questions and was encouraging to me. That's what got the wheels turning in my head like "hey maybe I could do that." When I went to Berklee for college I started out with a year of being a songwriting major, but switched majors so that I could learn production after that. That decision was prompted by meeting Production students and realizing that's where I needed to be. When Dewey and I met, we instantly connected on all levels including music. We knew we were meant to be a dynamic duo, and make waves in the scene together. Here we are!
What are some of your most memorable moments as artists?
Dewey's Response: I would say my most memorable moments as an artist would have to be; touring Europe with a high school orchestra playing the double bass, the first time I played a rave, The day Heather and I met, and the first time Eflorem played a Tight Crew event!
Heather's Response:
First, I would say when I auditioned for American Idol when I was 15. My mom took me, and it was such a cool experience. Second I would say doing the Rocket To The Stars competition in Pittsburgh, PA. That really prepared me for performance, and not letting my nerves take over. Lastly, I would second what dewey said, (playing the Tight Crew shows together.) Those were our first large crowd shows, and they were amazing experiences.
How would you define your own genre within electronic music?
The Eflorem sound, Hyper House is a combination of speed house, dubstep, trap, and hyperpop (just to name a few.) We love the high speed four on the floor that speed house is known for, but we have always loved dubstep sound design. Since dubstep is mainly at 150 bpm nowadays, combining these two styles was rather easy! We like to add some pop elements in our music by including singers and rappers in our productions and making our music more melodic heavy. We like to tell stories through our music, which we feel is something getting lost in today's music in general. We aren't afraid to get wild and crazy with our music!
Besides music, do you have other passions? If yes, tell us more about them.
Besides music, we have a few passions! One of our passions is audio post production for tv and film. We absolutely love working on the audio made for tv media, you can get so creative with the sounds and environments! Not everyone realizes how important audio is to the art of storytelling. Our other passion is bringing awareness to pet adoption and animal abuse. We have set up pet adoption events in the past, and Heather actually works part time at a pet hotel because she loves working with animals in all capacities! We hope to partner with a non-profit organization to bring more awareness to pet adoption!
What's next for Eflorem in 2022, any upcoming plans you would like to share with All About Ginger's audience?
We have some exciting things in the works right now actually! We have a remix of a tune originally by jackEl coming out very soon! There is also original music coming out soon as well! We have a collab with Haus of Panda coming out this summer called "Big Sound", and another song featuring CJ Silva that will have a music video coming out with it!