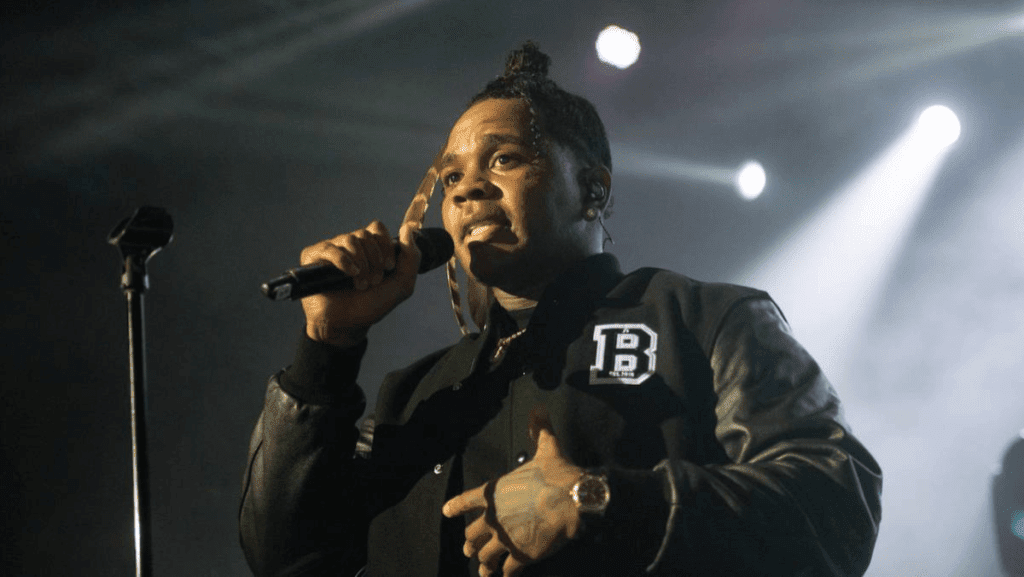 Kevin Gates is producing his upcoming third album entirely on his own. Gates, 36, announced the tracklist for Khaza, the follow-up to his 2019 studio album I'm Him, on Friday (June 10).
The 19-track album, which is set to be released on June 17, features only one featured guest, Juicy J, who appears on Gates' previously released single "Thinkin' With My D*ck." The song was first published in 2013 but has recently acquired interest owing to TikTok, propelling it to a new high of No. 37 on the Billboard Hot 100 list.
In recent days, Gates has been teasing fans with details about Khaza, including the release of the album's intro as well as a freestyle over Kodak Black's "Super Gremlin" renamed "Super General," in which he opened up about his divorce from his wife of seven years, Dreka Gates.
As he raps on the freestyle, "Went home to sleep, deep down, there's tension when you knowin' that somethin' missin'/Suck it up, put all my energy back in Islah and lil' Killa/Took the blame in interviews and made it look like I was trippin'/Made the Dreka song lie to the world while tryna protect her image.
"Tell me you love me, I say it back/Back in my mind, I'm indifferent/Brought this infiltrator to the farm/Hurt my heart, what am I missin'?" He also suggests she cheated, "Personal trainer invaded my personal space/Deep down inside it killed me."
Kevin Gates has been frank about a variety of themes in the run-up to Khaza, including disclosing that he was abused as a youngster and discussing a suicide attempt during a dark period of melancholy.
In December 2021, Gates pondered suicide but was stopped by a fan who made a poignant speech about how his music helped him from committing death.
Peep the tracklist to Khaza below.
01. Intro
02. Big Lyfe
03. I'm in Love
04. PTOE
05. Steppin
06. Bad for Me
07. Body
08. Scars
09. Mine
10. Shoot My Shot
11. Ready for War
12. Ups and Downs
13. Truth be Told
14. Free at Last
15. Hard to Sleep
16. You
17. Black Clouds
18. I Suffered
19. Thinking with My D*ck (f. Juicy J)