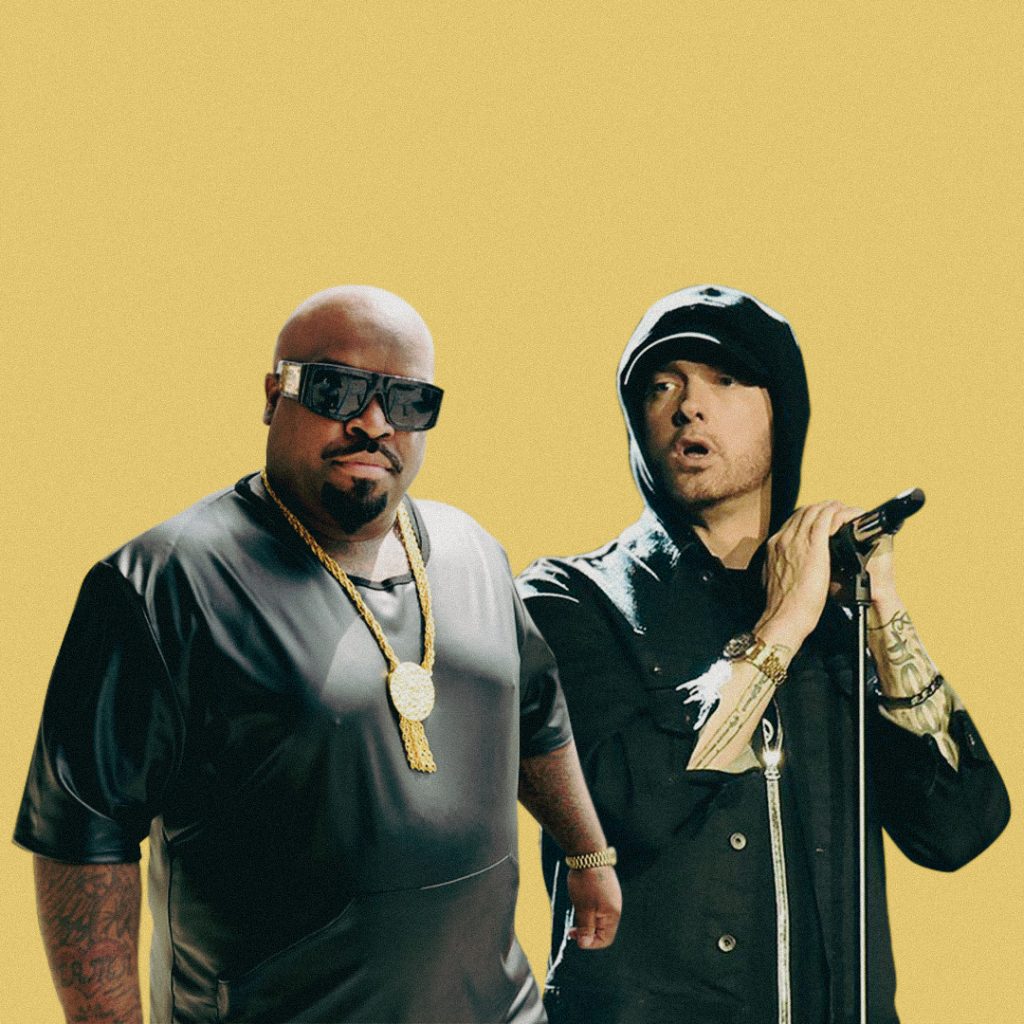 Eminem and CeeLo Green linked up for a powerful soundtrack for Elvis Presley's upcoming biopic. "Elvis" hits theaters on June 24, but you can hear Eminem's new song for the movie today. The track is produced by none other than Dr. Dre. Check it out below.
"Now I'm about to explain to you all the parallels. Between Elvis and me, myself. It seem obvious: one, he's pale as me. Second, we both been hailed as kings. He used to rock the Jailhouse, and I used to rock The Shelter. We sell like Velveeta Shells & Cheese," the rap God compares himself to Elvis Presley in a fire verse.
"Elvis" stars Austin Butler as a rock'n'roll figure and Tom Hanks as Presley's manager Colonel Tom Parker.