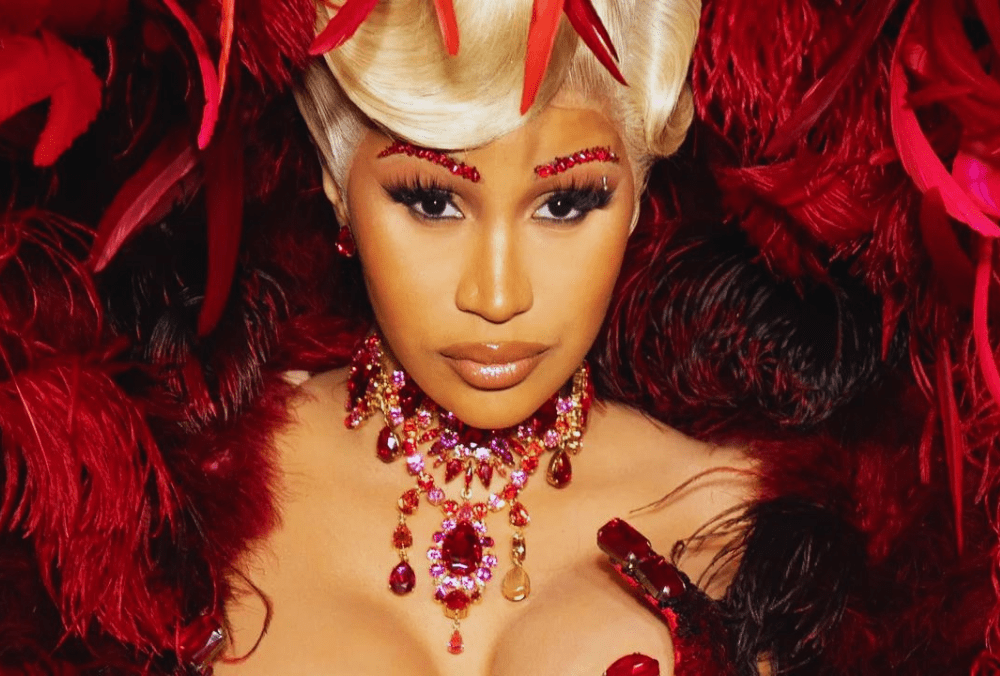 We guess Bardigang is ready because Cardi B's new single, "Hot Shit," is featuring Kanye West and Lil Durk.
Cardi took to Twitter Spaces to discuss her forthcoming single, "I have this record already for almost three years. I think this record is actually older than 'WAP.' It is everyone's favorite." The "Money" rapper added that "the record is very masculine too." See the cover art for the single below.
Cardi explained that she wanted to cancel the release of "Hot Shit" because people "dropped the ball" on the rapper. She later revealed that the song will be released on time, but without a music video. Cardi hasn't shared new music since 2021's "Up" and "WAP" with Megan Thee Stallion.
"Hot Shit" is set to arrive this Friday, July 1.
#CardiB says she wanted to cancel the release of her new song because people "dropped the ball" but she says it'll arrive on time just without the music video. pic.twitter.com/qQoOfrLzAs

— Tony M. Centeno (@_tonyMC) June 27, 2022