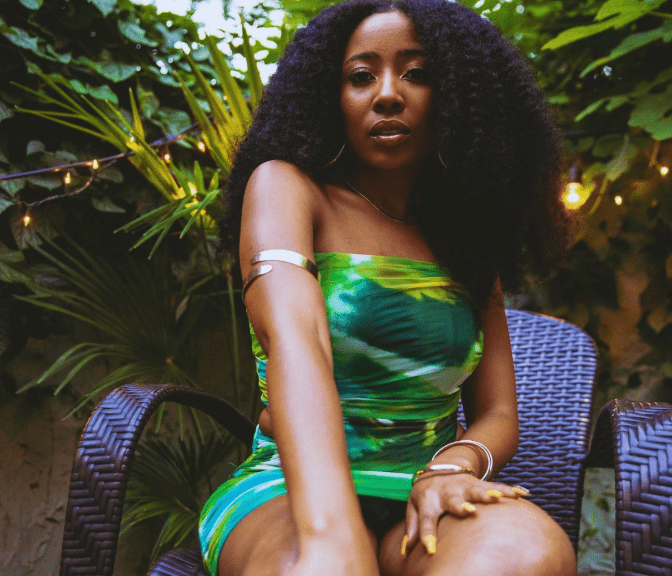 Queenie Lasoul is on the move, dropping another stunning Rap/RnBass creation called "Nice Like Ouu". Chill, melodic trap music fused with witty and sharp lyrics Queenie raps with ease—all of it comes together in a flawless blend that is this compact two-minute piece. Light and flowy, the song is perfect for a fun night out, bringing forth themes of empowerment and confidence as well as self-love. "On the road to estates, I'm a star any space, if I plan it (planet), I go and get it, I don't wait,"—a verse from "Nice Like Ouu" that, in Queenie's words, "reminds me of who I am, where I am, and where I'm going to be"—can also work magic for the listeners.
"Nice Like Ouu" is the second track off Queenie's upcoming album The KickBack EP which promises to be quite a treat, judging by the two preceding releases, the first being "Track 3", a song that seems to address the audience in a form of a letter. More drops are expected soon!
Based in New York, Queenie has been fascinated by music and rap from a very young age and began writing her own lyrics and rhymes early on, and in 2017, she decided to pursue music full-time. With a unique, chill vibe and a fresh perspective on relatable issues of modern society, Queenie boldly expresses herself, keeping it real and raw.
Her first EP, The Getaway Car, gained huge traction with hundreds of thousands of streams worldwide, cementing the artist's desire to continue creating awesome music. She's also been featured on several sites, including the University of Frames YouTube Live performance platform and The North Star's: "These Songs of Freedom" segment. With her new EP in the works and about to drop, keep Queenie Lasoul on your radar, and check out her new song down below!
Queenie can be found on Instagram – TikTok – Spotify – YouTube