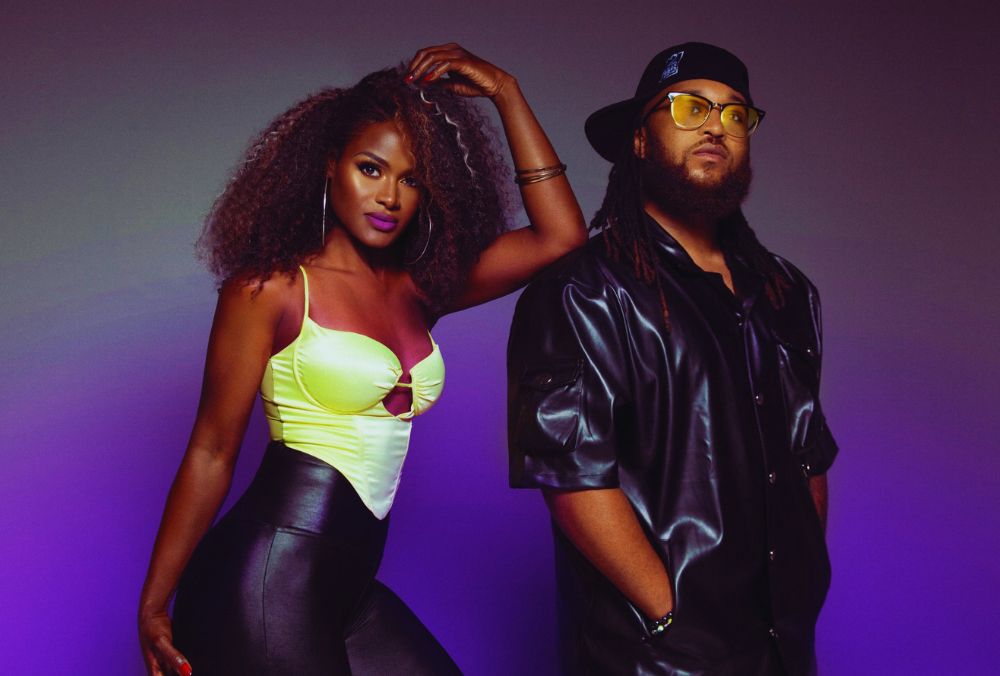 Hello, we're really excited for this opportunity to get to know you better and appreciate it if you could take the time to answer a few questions!
Congratulations on the release of your new single "Favorite!" Give us a sneak peek to your creative process! How did you come up with the song? What's the message behind it? And what do you hope to achieve with it?
Thank you. I give a lot of credit to my cousin Ruben Branson who brought me and Paschan together. We are both cousins of his on different sides of the family and me and Paschan are the children of his favorite cousins. We came to the studio and I talked to my business partner, Los, from the writing duo Hitbangaz. I told him, 'Whatever we do today, it has to be our Favorite.' The message behind the song is being with your favorite people doing your favorite things. What I hope to achieve is making it a movement of only being around the best of the best and people that you love.
What was your favorite part of working with Paschan? Tell us more about the equation between you two? What's the best thing about joining forces with an artist like her?
My favorite part of working with Paschan, believe it or not, is her passion. That's the equation between us two, we are both passionate about what we do. The best thing about joining forces with an artist like her is she is very driven, with tough skin, she's motivated and most importantly she's family.
You've been in many countries collaborating with household names and mega artists and producers. Can you give us more details about those collabs? What was it like traveling around the world promoting your music? Can you share a few of the difficulties you had to go through? What was it like interacting with people from different nationalities and what kind of positive feedback did you get from them?
I've been really fortunate to have #1 singles in places like Japan, traveling to Korea and campaigning with G.O.D. Familia in places like Brazil and Africa where I had the honor to work with others such as Gshytt and DJ Gabriel do Borel. Some difficulties I've had to go through were things like balancing personal relationships back home, while being out on the road. In the process of achieving your dreams and goals, you'll face jealousy and people not being able to see your vision the way you do. On a positive note, interacting with people from different nationalities and feeling the consistent love and support from them, made me focus on how much bigger the world was and the impact I have around the world through music.
Young artists are always looking for a fast way to make it in the industry! You've graduated from the Los Angeles Recording School, what kind of advantages and disadvantages were there in attending a music school? Do you believe that it is necessary and important to learn art before you can practice it?
The Los Angeles Recording School was the best thing to happen to me, coming fresh out of high school, and from Mississippi to now living in Los Angeles. What a culture shock! The only bad thing that happened was me getting hit by a car in front of the school while returning from an internship. I believe its very necessary to perfect your craft.
Give us three highlights from the time you performed with Snoop Dogg on his 2019-2020 tour.
Shoutout to Doggy Style South, for organizing me getting on the song with Snoop Dogg and Triggs called "Girls, Girls, Girls". Snoop Dogg called me and congratulated me on how dope my verse was and he orchestrated how we were going to do the music video. From there, being on tour with him, I felt like it was 'class in session' and I was able to learn from my idols.
How has your sound evolved over the years? Do you hear back some of your songs and say "I could have done this differently" or are you happy with everything you've achieved so far?
My sound constantly evolves every year. I always think that I could have done things differently as the years go by because I'm constantly perfecting my craft.
Which album is the closest to your heart and why?
My album 'Farmhaven' is the closest to my heart. Its because its where I'm from and it lets me know where I'm going. Mississippi is the home of American music, which created R&B, Blues, Soul and Rock n Roll. All of those elements are in that album and I exercise them.
You've made multiple appearances on Bravo's reality show Vanderpump Rules! Describe your experience with the cast members! What did you take away from working on the show?
The experience was cool working with Lala Kent, Scheana and James Kennedy. What I took away from that is to stay working on my craft and focus on positively impacting the world with my music.