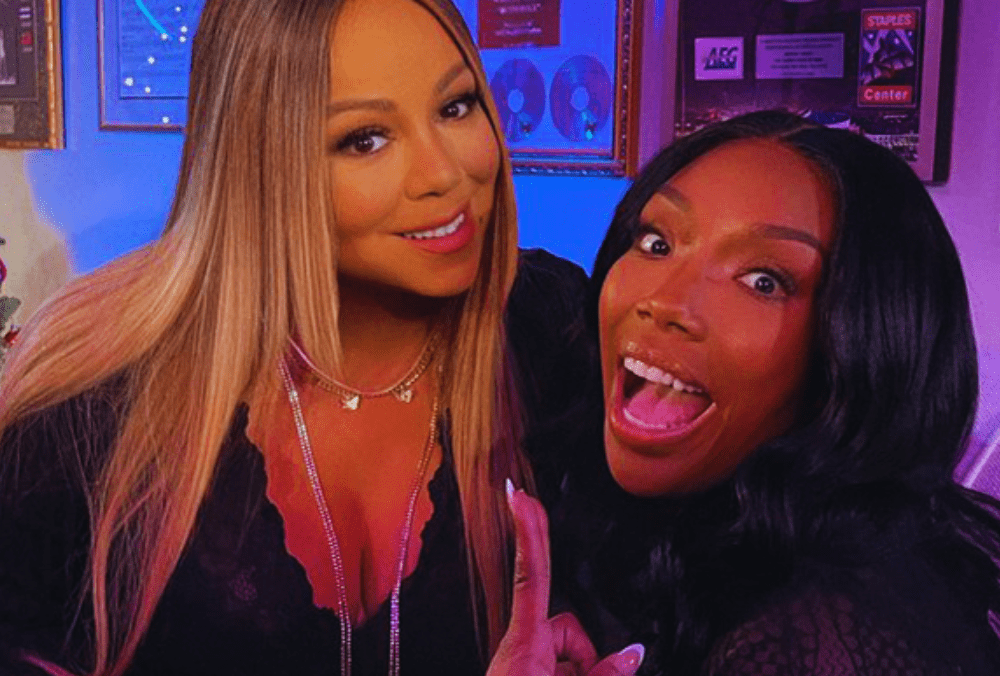 The trailblazing sixth studio album Butterfly, which Mariah Carey launched 25 years ago, is being commemorated with an expanded edition that includes new remixes, live performances, acapella, and a new version of "The Roof" with Brandy, who contributes her vocals to the Mobb Deep-inspired single.
In order to provide a tutorial for Mariah's MasterClass, the two re-recorded the fan favorite last year. In an interview with PEOPLE, Mariah said, "Brandy and I both loved the original background vocals arrangement of 'The Roof' and decided we wanted to update it."
Mariah described Brandy as "a singer who, like me, loves great background vocal arrangements and blending vocal textures together" in an interview with Variety. They intend to work together once again soon.
Butterfly, which was awarded 5x platinum and had collaborations from Puff Daddy, Q-Tip, Missy Elliott, and Bone Thugs-N-Harmony, is regarded by many fans as her finest album.
"I will never forget the day I released this album to the world," Mariah tweeted. "I had never felt more exposed and vulnerable yet free and euphoric at the same time. It was a true EMANCIPATION (no pun intended!) of my spirit, soul and innermost feelings which I poured into every lyric and every note on every song. 25 years later, it's still one of the proudest moments of my life & career."