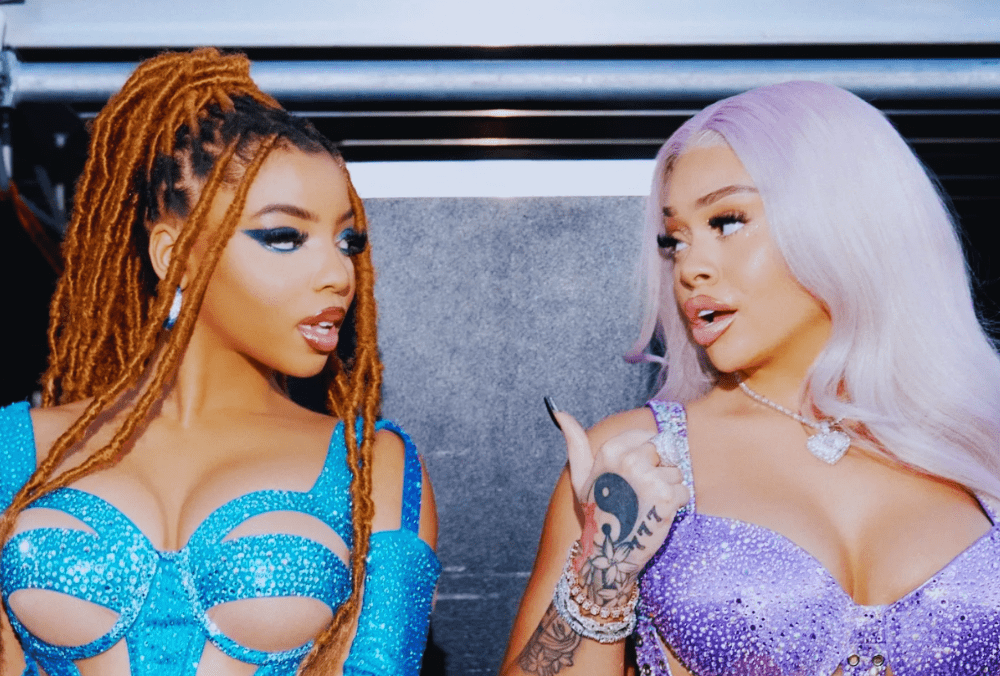 Latto has joined Chlöe's new single. Its title is "For the Night," and Chlöe and Shermay Joh co-directed the music video for it. The video is below.
Chlöe released "Have Mercy" in 2021, her debut song as a solo performer separate from Chloe x Halle. She sang the song for the first time at that year's MTV Video Music Awards, then again at the American Music Awards and on The Tonight Show Starring Jimmy Fallon.
Chlöe made a comeback earlier this year with the tracks "Treat Me" and "Surprise." The Ying Yang Twins' 2005 hit "Ms. New Booty" was heavily sampled in the earlier tune, while the song debuted with a music video produced by Diana Kunst.
Latto released her second album, 777, this spring. Additionally, she joined Lakeyah on her song "Mind Yo Business."