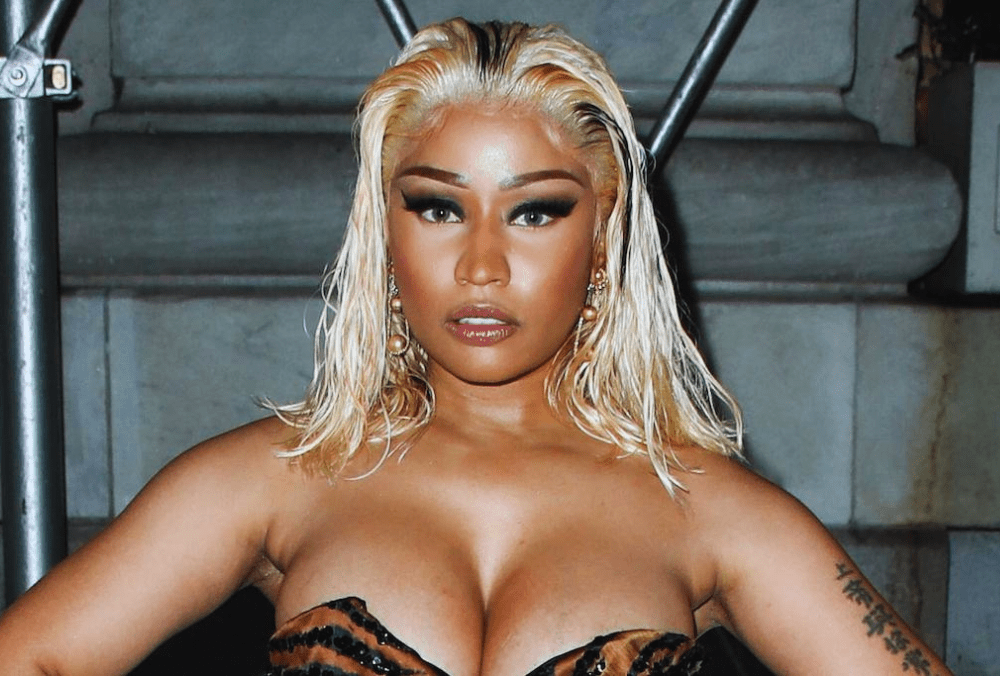 Nicki Minaj is linking up with Latin icon Maluma and Lebanese singer Myriam Fares for a new track 2022 FIFA World Cup anthem "Tukoh Taka." Due for release on Friday, Universal Music and Republic Records, "Tukoh Taka" will appear on the FIFA World Cup Qatar 2022 soundtrack and serve as the official song of the FIFA Fan Festival.
"Tukoh Taka" will debut alongside a music video. While many fans are pumped for the release, some fans have criticized Minaj for her involvement with the World Cup given Qatar's criminalization of LGBT+ people.
On Sunday, Nicki won two accolades at the 2022 MTV Europe Music Awards, "Best Song" for "Super Freaky Girl" and "Best Hip-Hop Artist" at the ceremony.
"Tukoh Taka" is out for streaming on Friday, November 18.