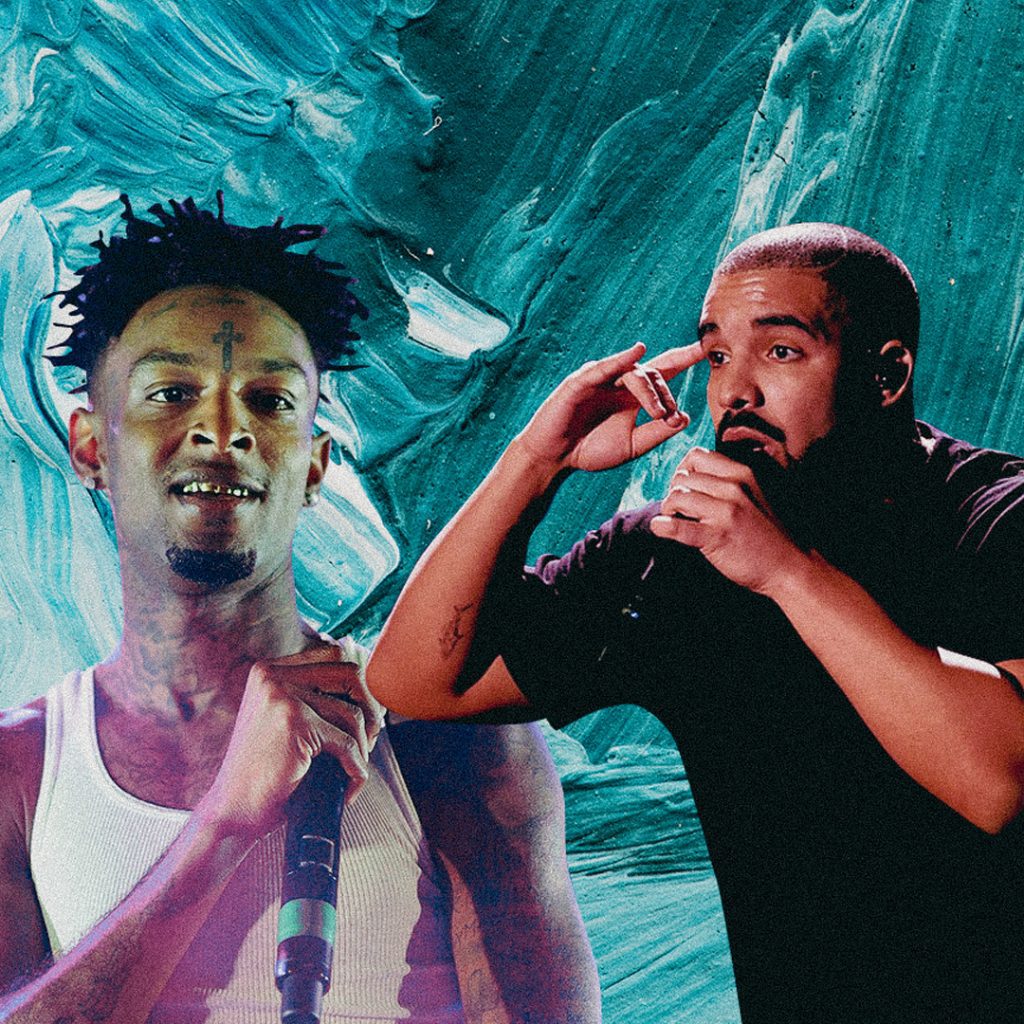 The new album "Her Loss" by Drake and 21 Savage has broken a record on Spotify, earning one billion streams in under two months. The project was released on November 4 and immediately shot to the top of the Billboard charts, cementing its status as a must-listen for fans of both artists.
"Her Loss" has proven to be a major success for both 21 Savage and Drake, with the album earning 21 Savage his first billion streams on Spotify and Drake his 12th. The project dethroned Taylor Swift's "Midnights" on the US and UK charts, becoming Drake's fifth chart-topping album and 21 Savage's first. This marks a major achievement for both artists and solidifies their place in the industry.
The highly anticipated project by Drake and 21 Savage has finally been released, featuring 16 tracks and an appearance by Travis Scott. The track "Circo Loco" samples and interpolates vocals from Daft Punk's "One More Time." The album was initially announced in a music video for "Jimmy Cooks," which was released on October 22. Since then, fans have been eagerly waiting for the full project, which has now finally arrived.
Fans of Drake and 21 Savage were excited when Drake announced that the music video for "Jimmy Cooks" would be released on 21 Savage's 30th birthday, leading to speculation about a possible joint album. The excitement only grew when Drake made a surprise appearance at 21 Savage's concert in Atlanta on October 19. These events had fans eagerly anticipating the release of "Her Loss."
In 2022, Drake surprised fans by releasing his new album "Honestly, Nevermind" just hours after teasing it on Instagram. The 14-song project was released on June 16 and was met with excitement from fans of the rap superstar.
Drake's new album "Honestly, Nevermind" features only one guest artist, 21 Savage, and is executive produced by Noah "40" Shebib, Oliver El-Khatib, and engineer Noel Cadastre. The project also includes contributions from South African house producer Black Coffee, who served as an executive producer. This collaboration marks a major achievement for Black Coffee, who had a successful 2021 with the release of his album "Subconsciously" and a GRAMMY win.
Stream "Her Loss" once again on Spotify below.