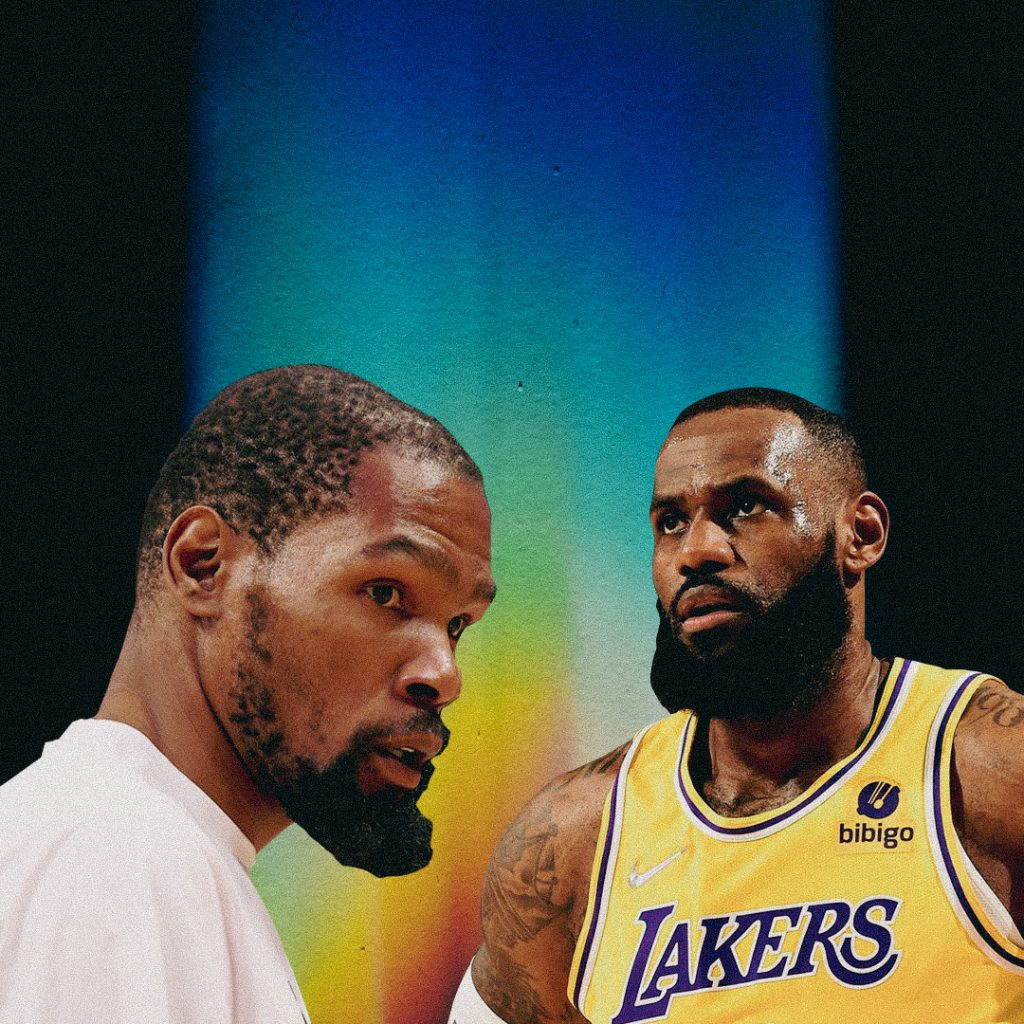 The NBA has announced that, as of now, LeBron James and Kevin Durant are leading in All-Star voting for their respective conferences, the Western and Eastern. Both players have received over 3 million votes. Stephen Curry and Kyrie Irving are also among the top vote-getters in the guard positions.
Initial results indicate that James and Durant are on track to once again head their respective conferences teams, following Team LeBron's 163-160 win over Team Durant in the previous year's All-Star game. Trailing closely behind them in each conference are frontcourt players Nikola Jokić, who leads the MVP race, in the Western, and Giannis Antetokounmpo in the Eastern and for guards, Luka Dončić and Donovan Mitchell both recently set new scoring records for their franchises.
The starters for the 2023 NBA All-Star Game will be determined by a combination of fan voting, which accounts for 50% of the vote, and voting by NBA players and a media panel, each of which account for 25% of the vote.
The top 10 vote-getters by position in the initial fan returns for the NBA All-Star game are listed below. Fans are currently able to vote on the NBA website, and the next fan-voting update will be released on January 12th.
LeBron James and Kevin Durant lead their respective conferences in the first fan returns of #NBAAllStar Voting presented by AT&T.

Fans account for 50% of the vote to decide All-Star starters. NBA players and a media panel account for 25% each.

The next fan update is Jan. 12. pic.twitter.com/osVeUGI8H4

— NBA Communications (@NBAPR) January 5, 2023