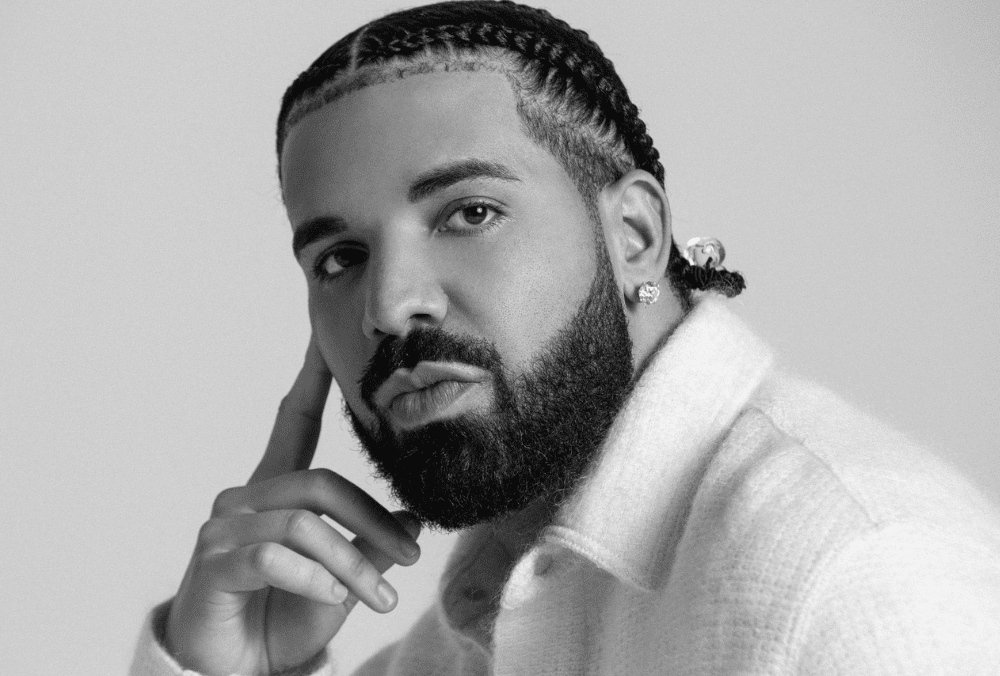 Drake has released a new music video for his solo cut "Jumbotron Sh*t Poppin," which features several cameos from some of his famous affiliates. The video billed as 72 hours in the daily weekend of Drizzy, shows the rapper hanging out in a red Ferrari, drinking espresso martinis, and hitting the club. Throughout the video, there are appearances from some of Drake's collaborators and friends, including London rapper Central Cee, Lil Baby, French Montana, and Mike Tyson.
One of the more striking elements of the visual is the jewelry Drake cycles through over the course of the weekend, all of which comes from Pharrell's jewelry collection. Drake sports a 14K three-tone N.E.R.D Pendant Chain, a white gold Brain Pendant Chain, and a Skateboard Pendant Chain, all with a total worth of over $3,300,000 USD.
The video also showcases Drake's style and luxury lifestyle. From the car, the espresso martinis, and the club, to the jewelry, everything is on point and visually pleasing. The cameos from his friends and collaborators add a fun and light-hearted feel to the video, making it enjoyable to watch. Overall, the music video for "Jumbotron Sh*t Poppin" is a great representation of Drake's life and style, and it's sure to be a hit among fans.
Check out the visual below.