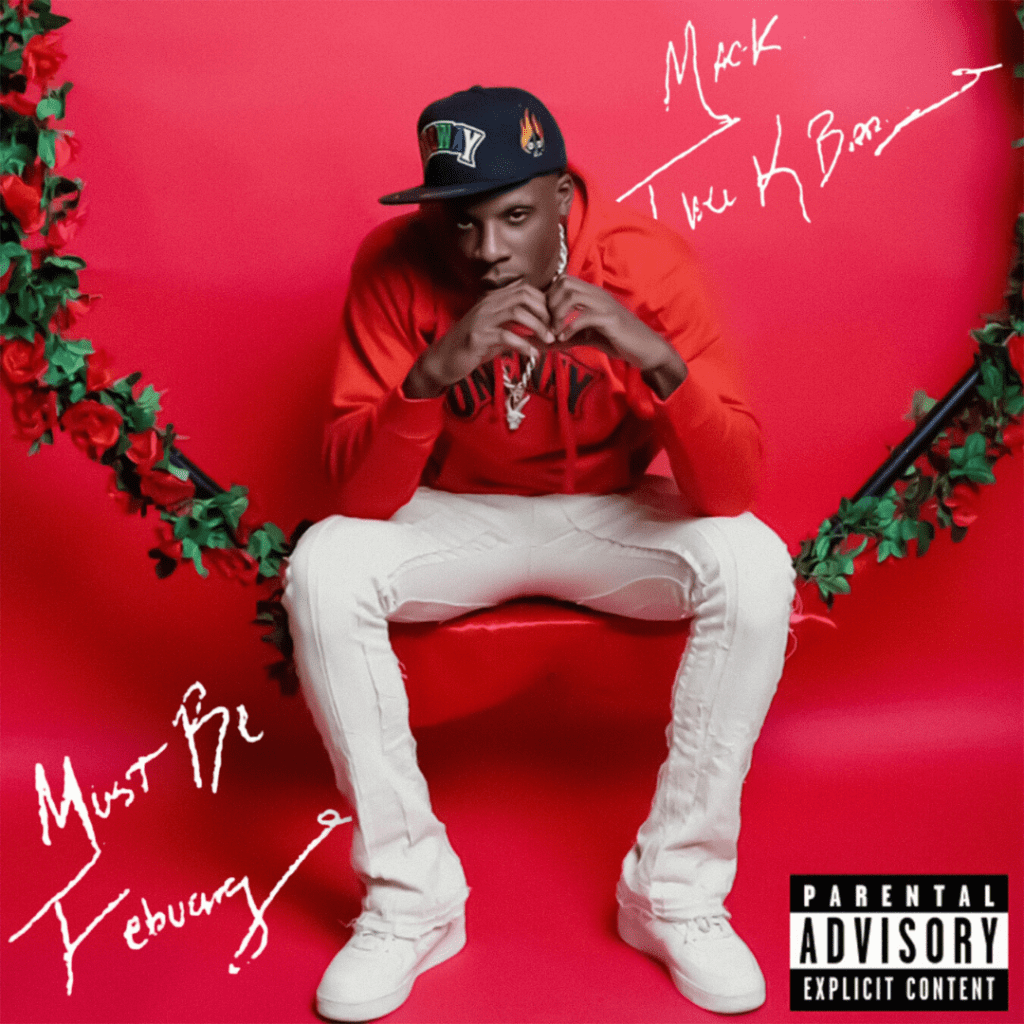 Dallas-native Hip Hop artist Mac-K, also known as K Baby, shares the music video for his brand new single "Must Be February." The rapper had last released "No Thank You's," the follow-up to the 12-track record Tip of The Spear that included the popular songs, "Rain On Me," "Sunshine," and many others like "Pounds," "No Pork," and "Go Diego."
Shot by The Music Video Company, the visuals of the energetic rap track feature Mac-K hanging out with his girl at an amusement park. The two seem to be having a good time as they walk around holding hands and showing affection for each other. K Baby even gets romantic saying: "I'm in love like it's February/ Fall in love with a g/ I double dare you/ no cap no imaginary/ New pack came in, not ordinary."
Having worked with renowned names like Lil 2z, John Wells, Shawdi P, and lil.eaarl, Mac-K puts out songs that are genuine, authentic, and real. He is honest with the public, but more importantly, he is true to himself. "My music is influenced by everyday struggles in a poverty-stricken environment mixed with stuff I've seen and been through in the street," admits the versatile rapper.
Writing everything he can't say out loud in his lyrics, Mac-K sees the process of creating as therapy. He works hard to be the master of his craft and makes sure that his listeners live a sonic experience that encompasses all sorts of emotions and feelings, ranging from euphoria to chills to sorrow and love.
K Baby's style is a mesh between rapping and melodic singing. He offers the perfect fusion of a sound that's both grimy and smooth. Mac-K really knows how to motivate people with his one-of-a-kind and relatable tracks that take on situations that most artists don't talk about.
After going through many hardships and struggles, the young talent has reinvented himself and grown stronger than ever. Following "Must Be February," Mac-K is busy preparing for his upcoming tour. The rapper is also recording new music and has several movies coming out this year.
Watch the official video for "Must Be February" on YouTube:
Listen to "Must Be February" here:

Click to support Mac-K on all platforms.