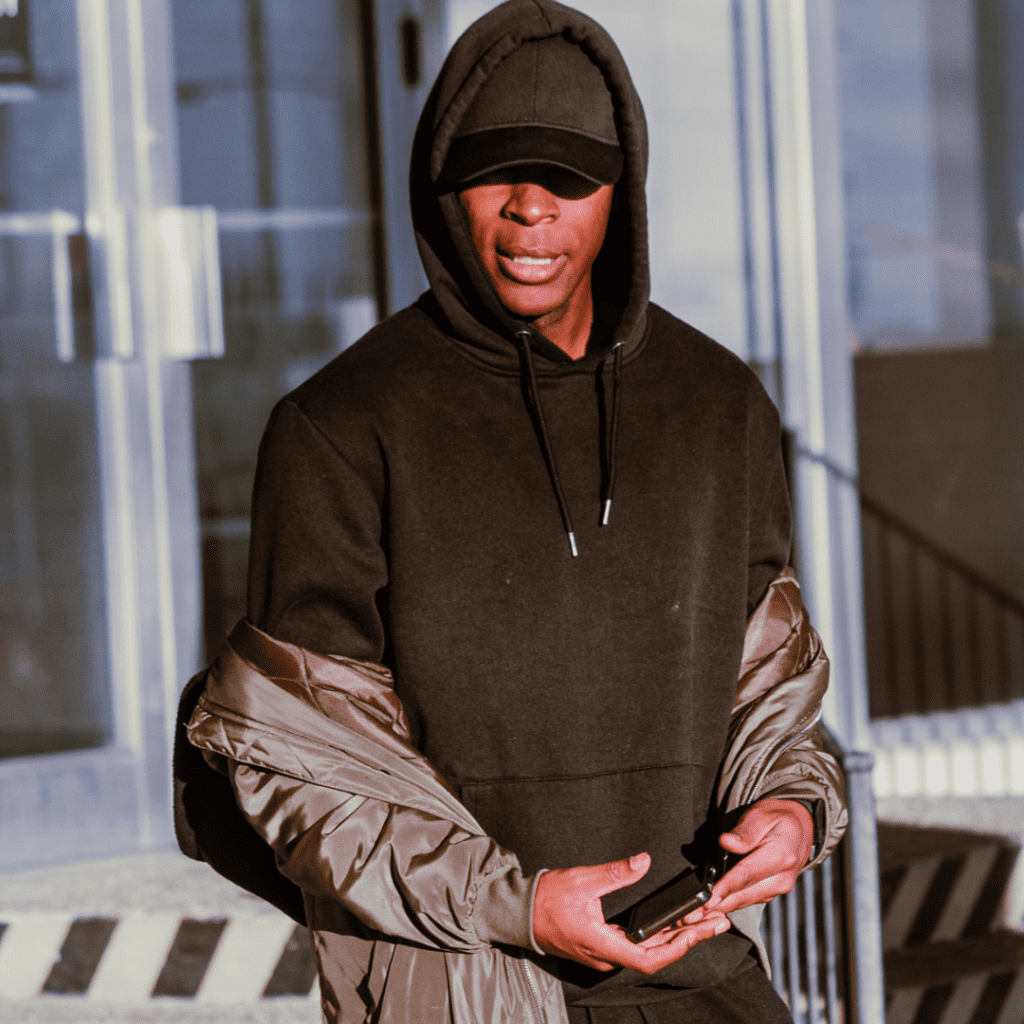 Sound engineer, producer, and recording artist Ep!K recently dropped his album The Onset Of Agnosthesia, a collection full of heartfelt conceptual pieces that everyone—regardless of genre preferences—will enjoy. A roller-coaster of self-discovery and profound introspection awaits the listener as they dive into this ten-track collection. We've had the pleasure of interviewing this awesome rising artist about his sophomore album and much more, so read on to find out more about Ep!K.
How did The Onset Of Agnosthesia, your latest album, come to life? What was the initial trigger for
recording it?
I deeply enjoy concept albums, and that's what I plan on continuing to produce. About the title, Agnosthesia is the state of not knowing how you feel about something, which forces you to sift through clues hidden in your behavior. The word comes from the Dictionary of Obscure Sorrows, which is a dictionary of made-up words for emotions that we all feel but don't have the words to express. I wanted to create another experience that was a little bit more cohesive and bring about introspection once again.
I thought of the title album right after the release of The Message That Never Got Sent. I see it as The Message That Never Got Sent was an experience of love, loss, and reflection. The Onset Of Agnothesia is the experience of being taken advantage of by the one you love and trying to figure what that means to who you are as a person. The title and the tracklist starts with The Onset because the event just happened, and the protagonist is now questioning why while also going through the aftermath.
When we get into relationships, we figure out who we truly are and what we truly stand for. Relationships are probably the best way to get to know who you are. They can bring out the best in you, bring out the worst in you, or they could reflect what you're not confronting or dealing with personally. I'm trying to stay brief on the complexities of relationships.
Throughout the production, I wanted to capture a moment from the beginning to the end. The album is best digested by listening from top to bottom, but it has a different meaning if you listen to it from "Exodus" to "The Onset" and so on, with "Exodus" being the first track and listening to the rest in released order. I wanted to bring the listener sonically into another chapter and do it with as much self-reflection and presentation as possible.
In your opinion, what is the number one quality a Hip-Hop artist must possess to meet success in the long run in today's music industry?
In hip-hop, specifically, the number one quality is creativity; creativity with thinking, creativity with production, and creativity with lyricism. I will say not every thought that is unorthodox is genius; however, with the right mind and the right vision, ideas can become beyond amazing.
Are you more of a recording artist, a performer or both?
I am both and I'm a perfectionist in both aspects. Once I become a lot bigger than I am today, I will be able to show that part of my artistry.
What's your favorite track from your new album and why?
I tend to say all of them are my favorite, but to answer your question, "Who's To Blame" is the one that I tend to listen to first when I want to re-listen to my album. Not because the order of listening is significant but just because I really enjoy that song.
Besides music, what are some of your favorite hobbies?
I'm really into analyzing everything, and having intellectually stimulating conversations, from watching a Netflix series or listening to a great album; analyzing things is really fun.
Would you like to collaborate with other artists? If yes, who you pick and why?
I used to want to collaborate with a lot of artists, but as I progress in my music and create a lot more, I don't feel the same urge to share that experience as I used to. Of course, I would collaborate with no-brainers like Drake, Giveon, and The Weekend, but other artists that are just coming up and trying to do their thing. I don't necessarily think that I would be interested in collaborating, considering the extent to which I produce my music. I try to imagine working with myself and not having the same mindset and ear. That would be extremely frustrating.
Any upcoming plans you'd like to share with our audience?
I have a Patreon! By becoming a patron, you are not only receiving high-quality content, but you are also making a valuable investment in an emerging artist! Every bit helps to pursue this passion full-time and stay independent! Your support is greatly appreciated!
Check out Ep!K on YouTube & Spotify!