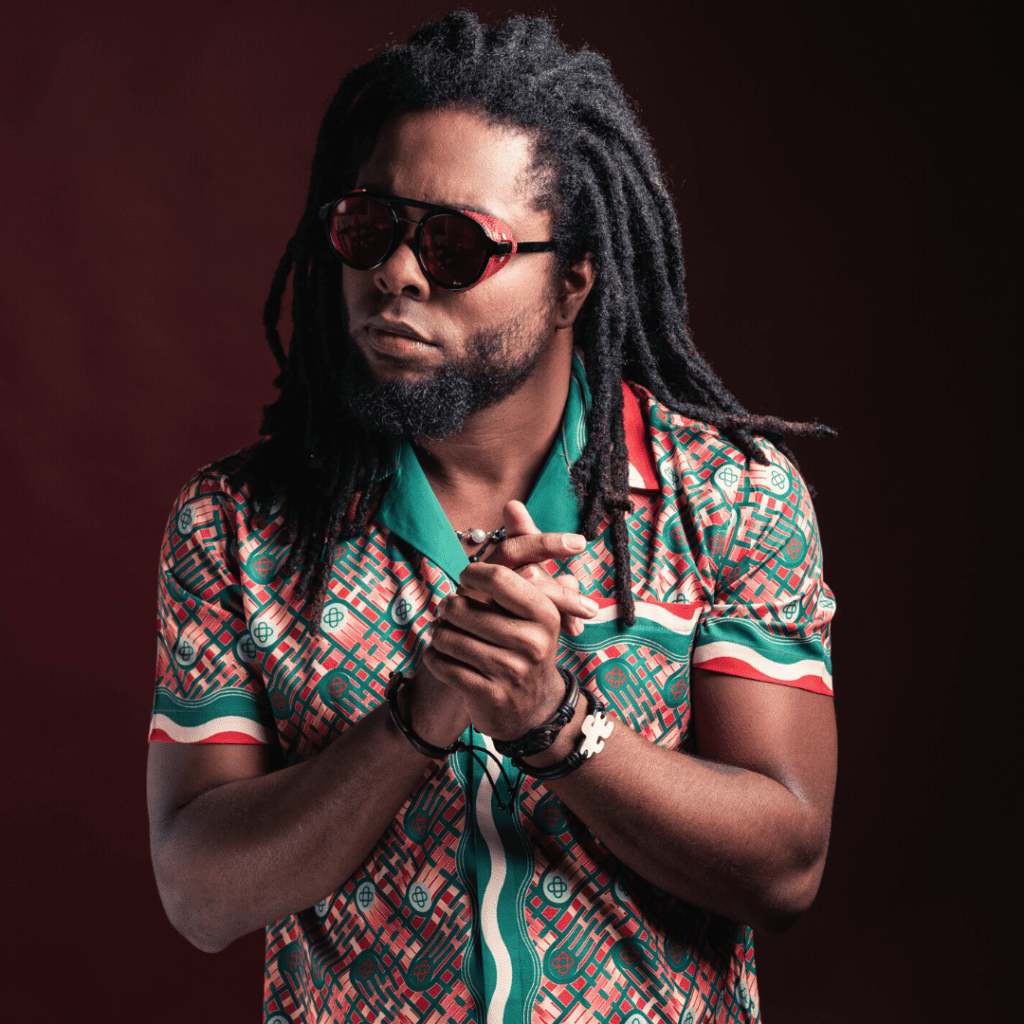 Known for popular songs like "Te Freno," "Lo' Prieto," ft. Musicologo The Libro, and more recently "Mueve Eso" with the sensational La Perversa, singer-songwriter and producer, Luigui Bleand, comes with exciting news about his anticipated upcoming projects. The Dominican-Haitian native has a lot in store for the future, including a new single ("Zumba"), a new album (Pandora), a new documentary, and a TV Series that will accompany his next record.
Read more about the artist's future plans below.
You've released many hit singles, the most recent of which was "Mueve Eso" with La Perversa. How do you know that a song will resonate with the public? Do you plan every single point or do you trust your gut?
Both. I plan each point and trust my instincts. I always make sure that what I put out to the public is what I like and what I think people might like, to make sure that every song I release has similar or better results than the one before because I always released music based on my taste or my instinct, I ensure that each release has greater range and greater force.
How is your next album Pandora coming along? Do you have any new details you would like to share with your fans? A release date perhaps?
Pandora is an album, so I'm planning every detail because the album is followed by a TV series that is going to accompany the album, I'm advancing in the Reggae Pop genre, which is also going to be introduced as a bonus on this album, because the album comes with a mix of rhythms and I'm working on it, soon the album will be released.
Will "Zumba" be out before the end of this month or the next? How was it like working with fellow Dominicans Yomel El Meloso and Tivi Gunz?
"Zumba" comes out on March 3rd. I understand that it is a mixture of new rhythms, it is something practically different from the Caribbean rhythms that are usually heard in the United States and the Caribbeans. I understand that this is going to have a great impact in these regions.
It was a great experience. I don't mostly work with Dominican artists, but I took this risk because they are very talented, the experience was incredible and quite an adventure and I think we got a good result, making this mega hit called "Zumba."
Will there be any surprise A-list collaborations on Pandora? What will the main sound and style of the new record be focused on?
The Mainstream pop. This sound is what the Pandora album will focus on. And regarding the collaborations, if there will be any, I would like to keep them as a surprise. But there are some we are working on.
You've been working on a documentary with Yanirma Reynoso. When will it be released?
In this documentary we are fine-tuning all the production details, writing scripts and fine-tuning everything to be able to tell the story of Luigui's life in the best way, and I think Yanirma will make a good production. She is very professional and something very interesting will come out
Do you have any live shows planned for the near future?
Yes, I will do a live show this month with La Perversa singing our most recent hit "Mueve eso."
What positive messages do you want listeners to take away from your music?
More than a message I would like them to take the sound. One writes what one experiences on the street, when you bring it to the music, it may not be so positive, but the sound does want you to enjoy it. In certain songs I have some messages that from there I understand that the listener learns something. I understand that my music leaves some teaching, in the sound, in the audiovisual or in the words basically that. It is possible and that you can achieve it, that is what I try to say with my music.
Watch the official music video for "Mueve Eso" on YouTube:
Listen to "Mueve Eso" here: