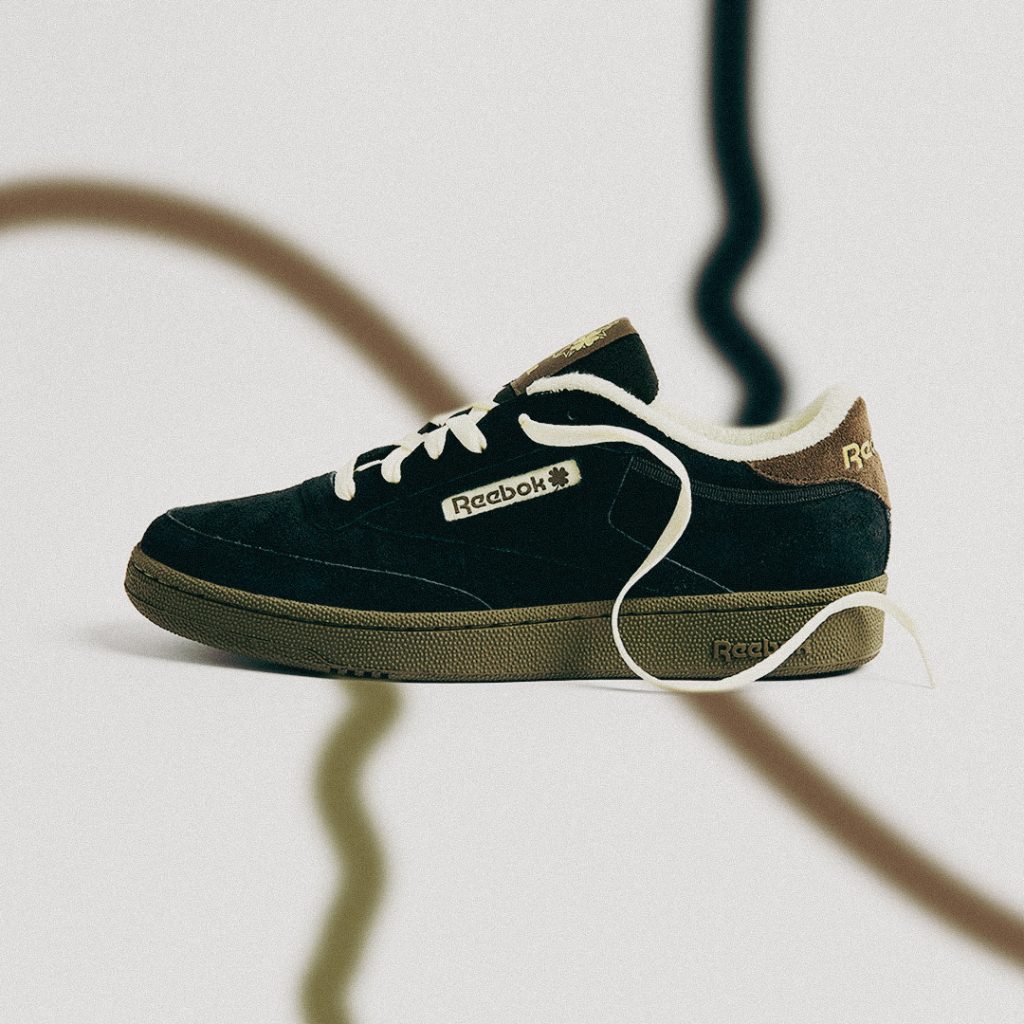 END. was founded in 2005 and has collaborated on a variety of footwear solutions from the industry's biggest companies. Following up on the Reebok Beatnik's "Reported Sightings" capsule's slip-on fixation, the European shop is honoring St. Patrick's Day with a crisp, heavy-bodied stout.
END. has redesigned the famous Reebok Club C to replicate the 17th-century tipple's notably dark colors, with jet-black suede uppers contrasting at its chocolate brown heel and tongue tab, which harkens to the spirits' rich, coffee-like flavor. Color-matched neutrals outfit the soft terry lining of the collar and laces, while four-leaf clovers are integrated into the tongue and sidewall logo, which is topped off at the brim with a creamy foam head.
In line with the St. Patrick's Day theme, "Drink Responsibly" is engraved along the insoles, while the stout-inspired palette stretches all the way to the matte box and branded beer towel. In the meanwhile, get a peek at the END. x Reebok Club C "Stout" below as we await additional release information.