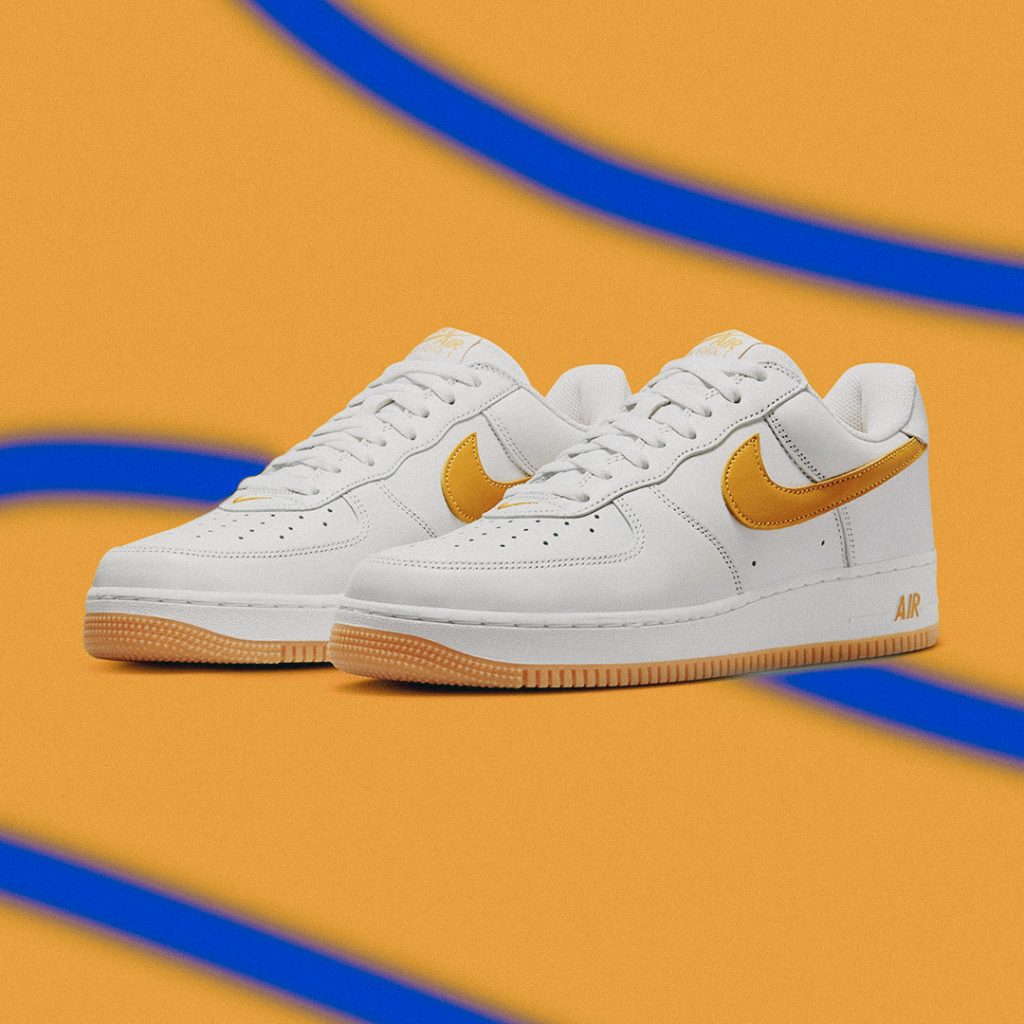 With Tiffany & Co.'s recent joint effort highlighting the Nike Air Force 1's 40th anniversary, the Bruce Kilgore design has subsequently reduced the sheer volume of releases in conjunction with the latter commemoration. In its stead, a refreshed roster of diverse toolings has landed on The Swooshes' signature style, now representing its clad-leather construction in a waterproof material.
The recently previewed ensemble matches its previous "Color of the Month" series with a pristine white base layer and bits of color via the many branded embellishments, making it ideal for the upcoming springtime showers and greater peeks of sunshine.
A brilliant "Orange Citrus" envelops the mid-foot Swooshes and the pair of throwback Nike Air emblems fastened to the tongue and heel, providing a dynamic contrast amidst a sea of white. The model's basic gum tread complements the OG interpolations underfoot, waterproofing the entire flat leather top while avoiding the material's customary connection with GORE-TEX.
While we wait for the pair to be released in the coming weeks, check out official photographs of the Nike Air Force 1 Low Waterproof "Orange Citrus" below.