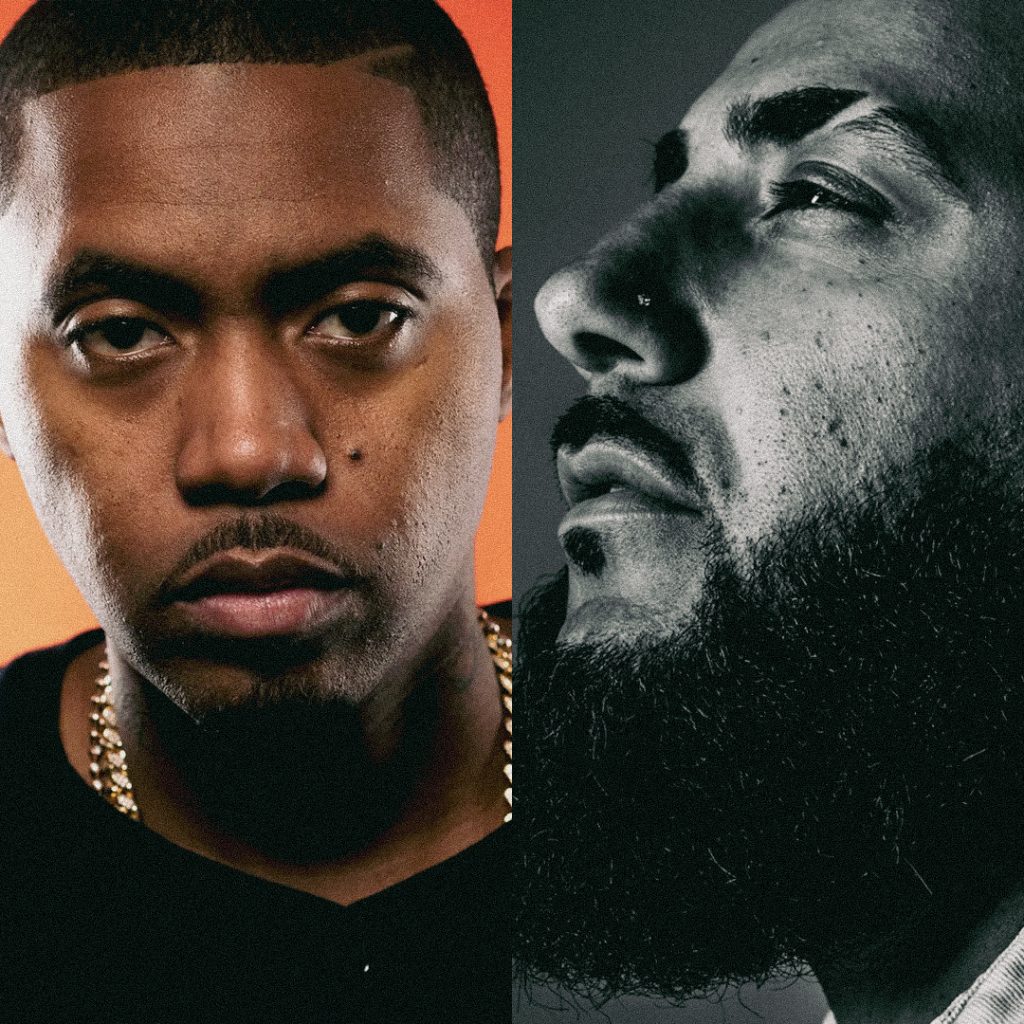 West Coast rapper R-Mean has been consistently proving his lyrical prowess with every new record. With his upcoming album, "M.E.A.N," set to release later this month, he has been releasing impressive singles such as "Lonely Day" and "Charles Barkley" featuring YG. Now, he has collaborated with one of his childhood heroes, Nas, on a new song called "Candle of the Devil," produced by Scott Storch.
The production on the track feels like a nod to Nas' classic 1996 style, with Storch's xylophone-heavy beat setting the perfect tone for R-Mean and Nas' top-tier storytelling and wordplay. R-Mean reflects on spirituality, family, and legacy, showcasing his resilience and growth as an artist. Nas follows up with an excellent 16 that highlights his timeless flow and penmanship.
R-Mean revealed on Instagram how he manifested this collaboration with Nas. In 2017, he released "Letter to the King," a tribute to his two idols, Eminem and Nas, but received no acknowledgment from either rapper. However, years later, Nas called R-Mean after hearing the song through R-Mean's brother and producer at Cookies on Melrose. Three days later, the two were in the studio creating "Candle of the Devil" together with Scott Storch.
Over the years, R-Mean has consistently showcased his talent, from his Mean Monday series, which highlighted his consistency, to collaborations with Jay Critch, BlocBoy JB, and more on projects like Justin Credible Presents: R-Mean. With his upcoming album, "M.E.A.N," R-Mean is poised to solidify his place as one of the top lyricists in the game.
"Candle of the Devil" is a testament to R-Mean's growth as an artist and his ability to collaborate with rap legends like Nas. The track is an excellent addition to any hip-hop fan's playlist and is a must-listen for anyone who appreciates top-tier storytelling and wordplay. With this latest release, the excitement for R-Mean's upcoming album is at an all-time high, and it's clear that this project will be worth the wait.