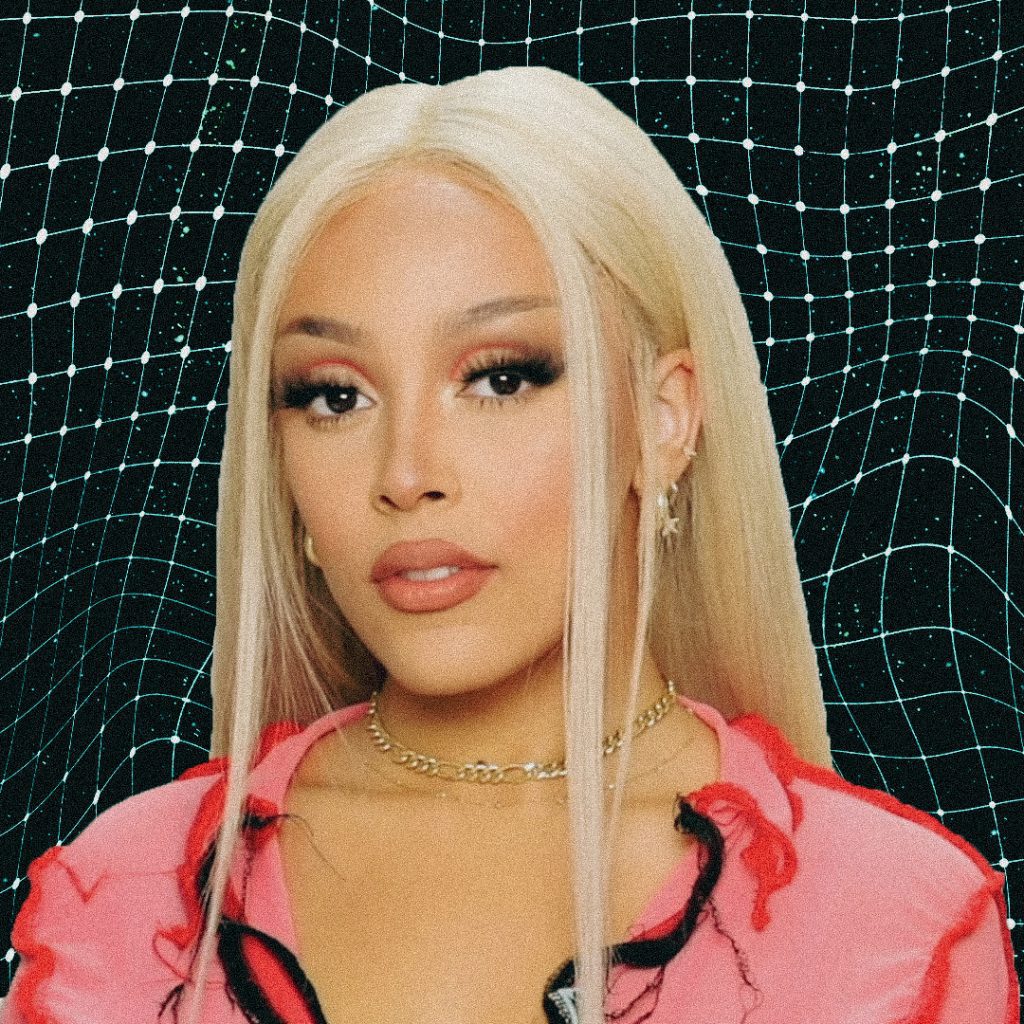 Doja Cat has revealed details about her upcoming fourth studio album on Twitter, sharing a screenshot of the audio files and three tracks from the album titled, "Wet Vagina," "Agora Hills," and "Balut." When a fan asked if those were really songs on the album, she replied simply with, "Yes." In other tweets, Doja Cat continued to give away tidbits of what to expect from the album, stating that there will be a lot of profanity and that the album has "10 tracks total +5 extras."
10 tracks total +5 extras

— DOJA CAT (@DojaCat) April 8, 2023
In a recent interview with Elle, Doja Cat confirmed that her next album "will be predominantly rap," despite dropping hints back in September 2022 that she would be releasing a rock album instead of a "'90s German rave" album. The artist has always been very open about her creative process online, explaining that she is no longer excited by pop music.
✍️✍️ pic.twitter.com/sjwi2FhBbP

— DOJA CAT (@DojaCat) April 8, 2023
Doja Cat's upcoming album will be her first release since "Planet Her," which dropped in 2021. She hinted that the album might be titled "Hellmouth" after changing her Twitter name. Fans have been eagerly anticipating the release of the album and are excited to hear what Doja Cat has in store.
i also agree with everyone who said the majority of my rap verses are mid and corny. I know they are. I wasnt trying to prove anything I just enjoy making music but I'm getting tired of hearing yall say that i can't so I will.

— DOJA CAT (@DojaCat) April 8, 2023
Doja Cat has had a successful career so far, with multiple hits including "Say So" and "Kiss Me More" featuring SZA. She has been nominated for several awards, including multiple Grammy nominations. Her unique sound and style have earned her a dedicated fanbase, and her openness about her creative process has only added to her appeal.
Fans can expect more updates from Doja Cat as the release date for her album approaches. For now, they can enjoy the three tracks she has shared on Twitter and speculate on what the rest of the album will sound like. With Doja Cat's track record for creating hits, it's safe to say that her fourth studio album will be highly anticipated and highly praised.