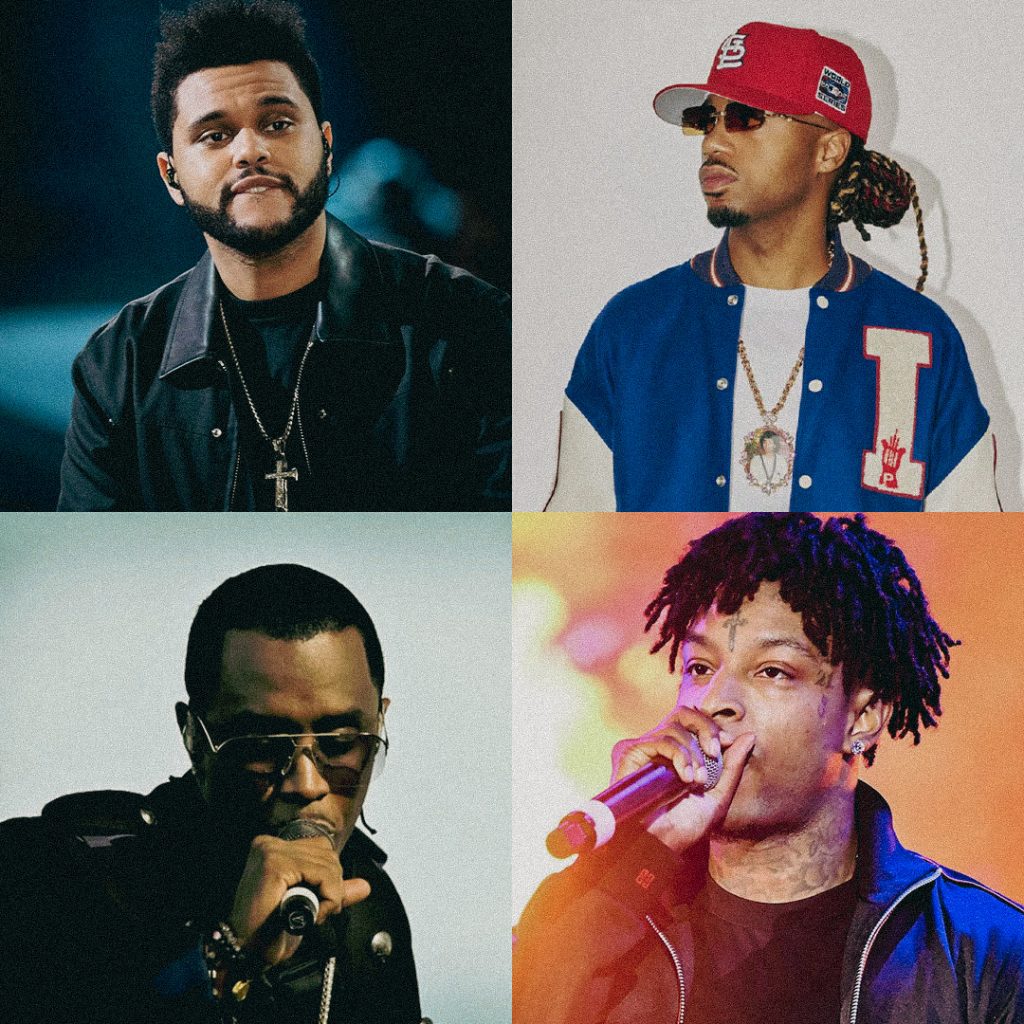 Sean "Diddy" Combs, the legendary producer and rapper, proved his enduring impact on music by joining megaproducer Metro Boomin during his headlining set at the Coachella Music Festival. The festivalgoers were surprised when Diddy appeared on stage to perform a symphonic introduction as The Weeknd performed "Creepin' (Remix)" with 21 Savage and the Diddy. The song, which is a tribute to the 2004 Mario Winans hit "I Don't Wanna Know," was released last month.
Diddy appeared on stage dressed in all black with fire and red lights illuminating the pyramids that mirrored billowing clouds of smoke. He rapped, "They ain't real, then they ain't Puff. Ain't a place in this world that my feet ain't touch. I got visions that cost millions and make billions. Baby girl, we can make love and make trillions. D**n, baby, you my curse and my crush…" The crowd erupted into loud applause as they witnessed the icon's impressive performance.
Other celebrities, including Future, Don Toliver, Mike Dean, and John Legend, also made appearances in the "HEROES & VILLAINS" avengers during Metro Boomin's hit closing act. The festival featured seven stages with artists like GloRilla, Rae Sremmurd, and Frank Ocean, who performed on Sunday, April 16.
Diddy's remarkable track record as a hitmaker spanning over two decades has made him a music icon, and his performance at Coachella is a testament to his status. The festival provided an excellent opportunity for music enthusiasts to witness the talent of different artists, including the unforgettable performance of "Creepin' (Remix)" by Diddy, The Weeknd, and 21 Savage.
.@MetroBoomin shutting down Sahara with a little help from @theweeknd @21savage & @Diddy

Tune in tomorrow for more surprises on the @YouTube live stream at https://t.co/gW7w2jV5nG pic.twitter.com/dZaNijppxT

— Coachella (@coachella) April 15, 2023