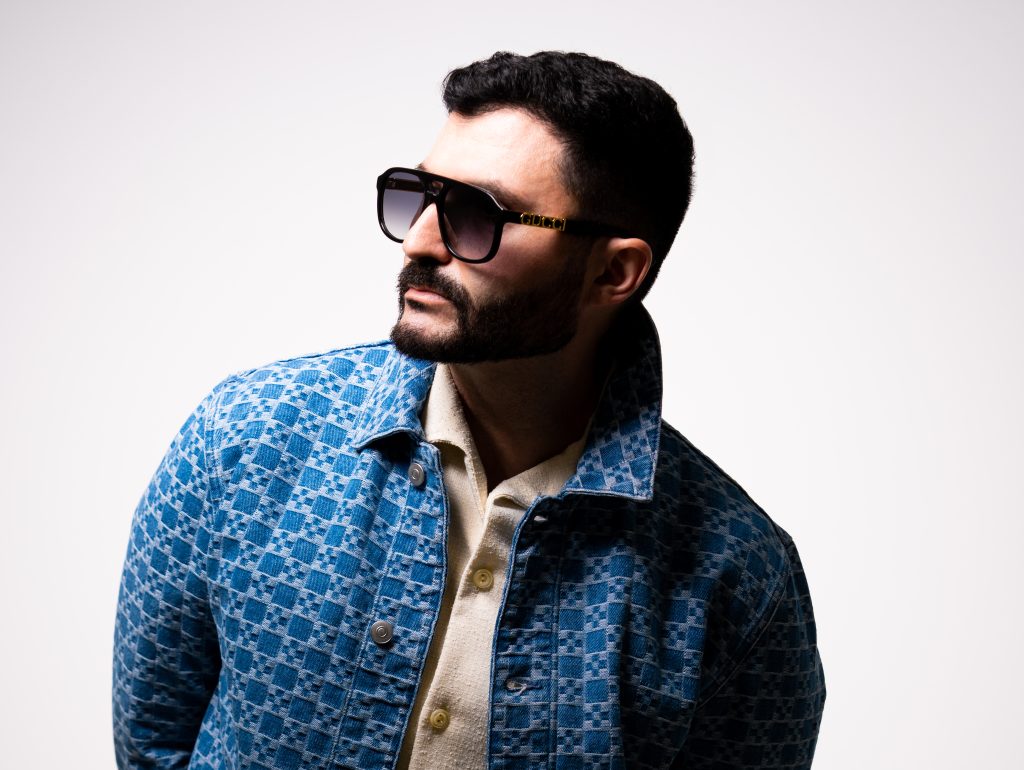 LA's burgeoning hip hop artist, Nazo Bravo, celebrates the alluring power of femininity in his latest release, "You Ain't Gotta Go." With soulful lyrics that exalt the beauty, strength, and magnetic charm of women, this poetic ode reaffirms the rapper's artistry and creativity. Produced by Goldmvn, the infectious beats and catchy rhymes are sure to captivate audiences around the world, making it a must-listen for fans everywhere.
In "You Ain't Gotta Go," the engaging chorus and verses pay homage to the appeal of a self-assured, independent woman. Written by Bravo himself, the lyrics invite listeners to revel in the pleasure of her company and embrace her strength and confidence: "Baby come through/ Chain so cold/ Stay for the night/ Shawty freaky on the low/ Girl I got you/ Chain so cold/ Stay for the night/ Shawty you ain't gotta go/ No, no."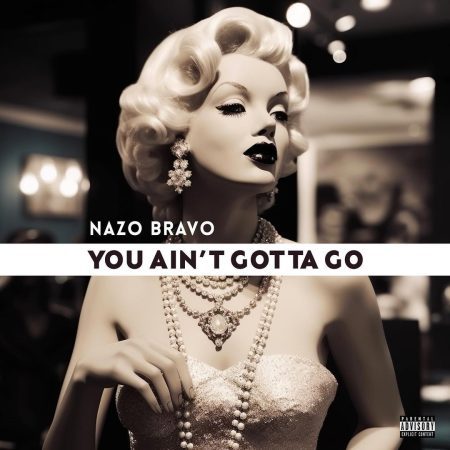 With a sensual blend of adoration and seduction, "You Ain't Gotta Go" transports listeners to a world of passion and romance. Nazo Bravo reminisces about a night of pleasure, promising to deliver an experience that will leave his lover breathless. The three-minute endorphin tango captures the irresistible enticement of temptation, and takes audiences on a journey through a Hollywood mansion fantasy, making it the perfect addition to any playlist or midnight club set.
Drawing on his diverse background and personal experiences, Bravo has created compelling works that resonate with audiences worldwide. Building off the resounding success of his last release "Fadeaway", Nazo is entering parabolic growth in his career as an artist, director, musician and creative virtuoso. Blessed with exceptional talents in both acting and filmmaking, Nazo has an impressive roster of credits to his name, including appearances on hit TV shows such as NCIS: Los Angeles and Carl Weber's The Family Business on BET, as well as roles in major motion pictures like Sony's Dead on Arrival and the highly anticipated Danny Trejo action thriller Wages of Sin.
Nazo Bravo is quickly becoming one of the most captivating performers in the Hip Hop genre, with a discography that has attracted over two million listeners. His latest, "You Ain't Gotta Go," a tribute to the power and grace of femininity, offers fans a sneak peek into his forthcoming album, which will be available on all major streaming platforms. By skillfully blending his vocals and rap style, the artist showcases his range and flexibility, cementing his position as a formidable force in the music industry.
Listen to "You Ain't Gotta Go" below: