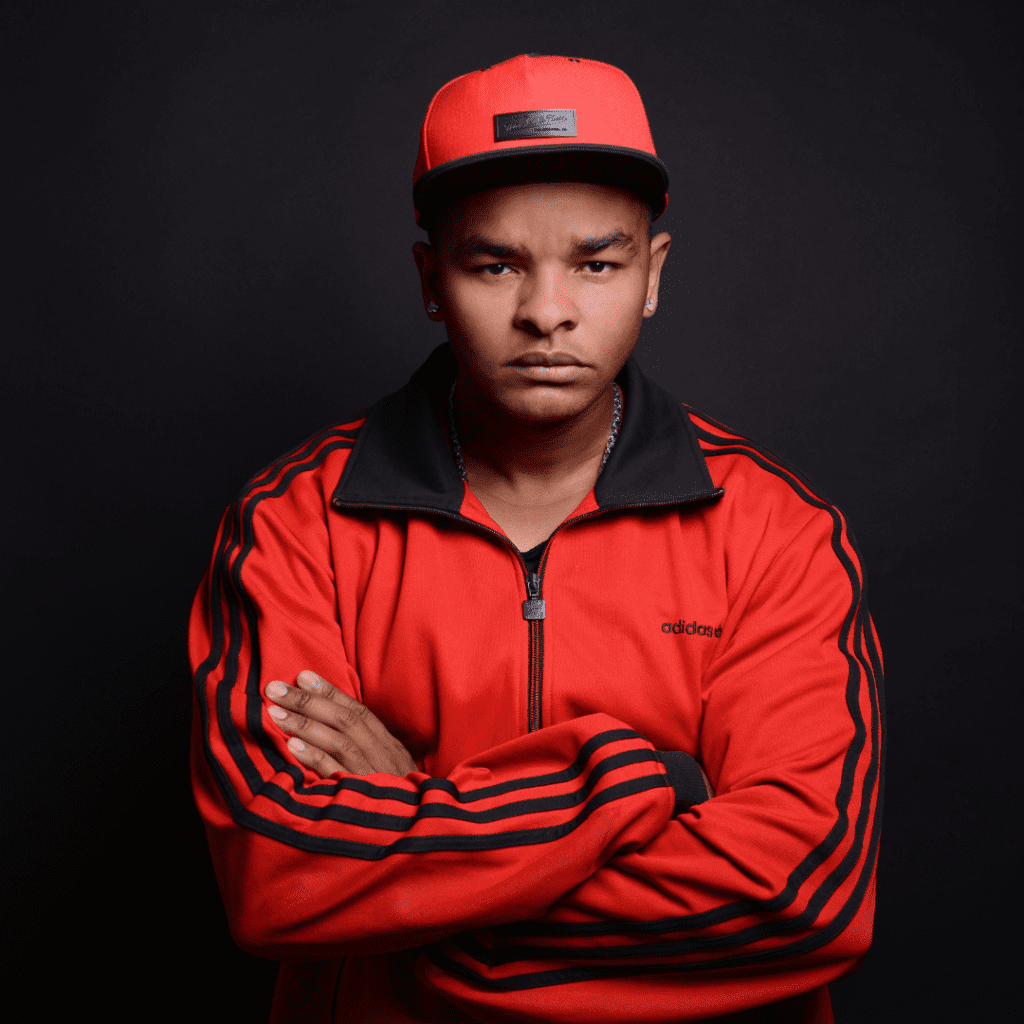 Hip hop artist and talented songwriter, Yang-Baby Boloman Derkaiser, reveals the fascinating backstory behind his newest release, "Mami Dance." According to him, the inspiration for the track struck him while riding a bus and witnessing a group of young girls dancing alongside an elderly woman. He sheds light on the challenges he encountered while collaborating with DJ Fabster P on the song and how they were eventually overcome, thanks to a lucky encounter with Dr. Anton four years later.
During the interview, Derkaiser candidly recounts how he fulfilled his childhood aspiration of opening for industry heavyweights such as 50 Cent, Lil Jon, and Flo Rida. He imparts invaluable insights garnered from his vast experience and emphasizes the importance of constantly striving to learn and grow. The rapper maintains that passion is the sole driving force and that life is an endless learning process. He stresses the importance of listening to that inner voice that encourages one to keep going even when things seem impossible.
In addition, Derkaiser unveils the title of his highly-anticipated album, confirming that "Mami Dance" and other cutting-edge tracks will feature on the compilation. Continue to read the full conversation below.
Can you share more about the inspiration behind your latest song "Mami Dance"? We heard that you came up with the idea while on a bus and saw young girls dancing with an older lady.
As you know I was in the bus coming back from a job interview, at that time I was going through a very difficult period and to pass the time I started to listen to my unfinished songs and beats again, that's when I looked out the window I saw a group of people dancing and a grandma was in the middle, while the first word that comes to my head is "dance" I am surprised to see a fun and cool scenario, an elderly lady who challenges the young people, the old lady had slow moves, but you could see that she knew how to dance, and I started to say Mami dance, like a fan, trying to support. …and as soon as the bus went on, the inspiration was very quick as far as the verses were concerned.
After an hour I had almost finished all the parts, I wasn't really happy with the chorus because for me the lyrics were too corny and repetitive. But Anton and Lebig found it very catchy from day one, but they couldn't convince me, so we decided to try it in a show and see the reaction of the people, I lost the bet because the reaction in the club was crazy, the audience kept on shouting "mami dance, yo" and this is how the track made it to the album.
You started collaborating on "Mami Dance" with DJ Fabster P, but encountered multiple obstacles that hindered the track's completion. Four years later, you connected with Dr. Anton. Can you elaborate on how you two came to finish the song?
Exactly, it was four years later that the opportunity to finish the song came up. Anton and we met a few days later in the studio, we only had a 30 seconds beat, we spent all night on the beat, the main idea was to have a mix between the Atlanta vibe and the traditional African rhythms, so I had to readapt my flow. …and make it a little aggressive..fast..once we decided on the melody that was going to be brought forward, it was easier to bring colors to the whole piece. ..but I didn't want to record the same day, because I believe that greatness takes time…so we met a few days later in the studio, this time there were three of us with Lebig playing the role of the neutral ear, after a few hours of conversation the sauce was ready and I finished the recording, but it's only during our concert in France and in Cologne in Germany that we saw the impact of the thing.
Having performed as an opening act for artists such as 50 Cent, Lil Jon, and Flo Rida, how has this experience impacted your music style and professional career?
First of all, it was a childhood dream, can you imagine that? A slum from Gabon on stage with hip-hop pioneers? It was an unforgettable experience, emotionally and professionally, I gained a lot of knowledge by watching them do it. It helped me believe even more in my dream.
Your journey from a humble upbringing to becoming a hip hop artist is truly inspiring. Can you share some of the most significant lessons you've learned throughout the years? How has this shaped your music?
I believe in the destiny and mission of each of us on this planet. Sometimes it takes time to understand what kind of responsibility we have, but I think the most important thing is to never stop dreaming or learning, because life is a school and passion is the only source of motivation. I would add that we have to listen to that little voice that pushes us forward even when everything seems impossible, I remember all the adversities I had to face in life, but that little voice always pushed me, it helped me to find a way out no matter what, it whistled words in my head so that I could write my reality or my imagination to avoid the sadness of disappointments.
Establishing your own record label must have given you a lot more creative freedom. How has this newfound control influenced your music and overall goals? Can you expand on your vision for the future?
As an artist, I can't insist on the authenticity of work, even though we live in a time where music has a new face and most of what we listen to is similar. I am one of those who believe that art does not die and that it should not be locked into social norms. But I am careful that my music is understood by the public, I try to be in my time while remaining myself, I like to try to touch everything, a bit like a chemistry teacher, if you listen to my next songs you will notice that they are all different, but they have a common point that refers directly to the artist. I call this skill "chilstars." As an artist, I would like to bring something new and become a trendsetter for the next generation. I intend to deliver as much work as possible, that's why you should count on me in the future with many singles, albums, featurings, I look forward to welcoming you to my world.
Can you give us some insight into the musical direction and potential collaborations for your new album? What can fans expect in terms of the title and tracklist? Will "Mami Dance," as well as your upcoming releases "Mercedes Benz," "Nono," and "Mambo," be on the record?
As I said before, I am like a chemistry teacher, I like to experiment and collaboration is part of it. Yoko, as the title suggests, is unique, it allows us to travel in different styles and touch all kinds of emotions, whether it's relaxing with friends, partying or diving into feelings and thoughts, the album touches on almost everything, it reflects my lifestyle and my perception of the world, I'm a mix of gladiator and chiller, the groovy songs like "Mercedes Benz" or "Nono" are more symbolic of success and glory, corresponding to the state of mind of a real baller. For deep songs like "Mambo," I had to call upon a soul artist named Krema. This song dedicated to my late father, is a mix of melancholy and love on a very rhythmic latino beat, once again fans should expect some chemistry tricks and a lot of collaborations.
You mentioned having a European tour planned. Could you provide more information about the cities and venues where you'll be performing? Also, can we expect any surprise guests to join you on stage during the shows?
The tour is still in preparation, once all the dates are set, we will make an announcement about the cities and countries where we will be, in the same way, you will be informed about the surprises of the guests according to the dates and places. I can only tell you that we will be in European countries where hip hop has a big community, like France, Germany, and even England.
Listen to "Mami Dance" here: