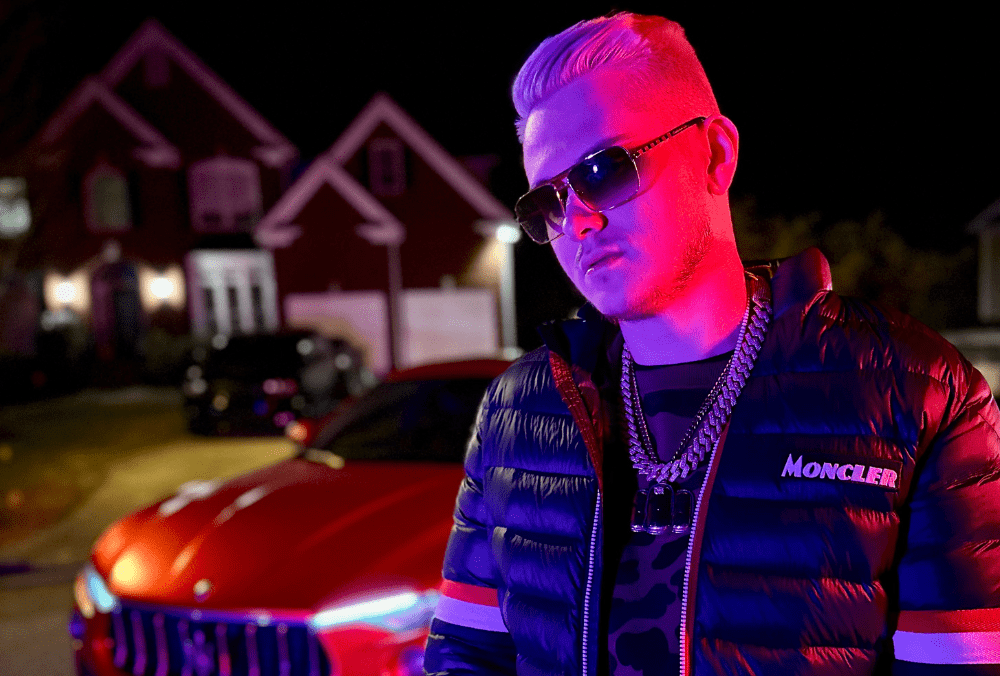 Known for his motivating and relatable music, Don Modus, the fast-rising hip hop talent from NY has released his latest single, "Man Of The House," following "On Sight," "Couldn't Be Me," "Big Time," and "East 2 West." In this new song, he reflects on his personal experience of being a provider for his family and friends, emphasizing the importance of taking responsibility and stepping up as the "man" of the house.
Don aims to convey a powerful message to all the hustlers out there, regardless of gender, who face similar challenges and obligations. He wants to motivate them to persevere and get things done, knowing that people rely on them.
Also, the rapper shares details on his upcoming EP, Whatever It Takes, featuring a mix of aggressive and laid-back tracks. Modus explains that while he has collaborated with various artists throughout his career, he wants to work with more NYC artists in the future, aligning with his focus on local engagement.
Check out the full interview below.
How does "Man Of The House" align with the "Don Modus" brand and musical legacy? Could you share your insights on the significance of this single to you personally, as well as the message you aim to convey through it?
I come from a relatively small family so I value my parents immensely. My rap career has been motivated by my desire to provide for them as they get older. I've been a provider for my extended friends and family as well. Since I welcome this responsibility I thought it would be a good idea to reflect it in a song. The track is meant to be motivational to all the hustlers out there (man or woman) that have to step up and be the "man" of the house. They've got people relying on them and they need to get it done no matter what.
Could you provide us with some details about your upcoming EP, including its title, genre, and predominant style across the six tracks?
I'm super excited to release this project and feed my listeners more than a track at a time. The title is 'Whatever It Takes' and it'll reflect the values I was outlining in the previous answer. It's going to be a hip hop/rap project with some aggressive songs as well as more laid-back ones. Whenever I do a project I like to have a variety of sounds throughout.
Throughout your career, you've had the opportunity to collaborate with many artists. Looking ahead, are there any specific names you have in mind that you would love to work with in the future?
Not really specifically. I'd like to collaborate with some more NYC rappers so we could shoot local videos and get people outside.
Do you have any particular genres or styles that you're keen to explore and experiment with?
I really enjoy the lane I'm in right now. I could lie and say there are other genres I want to explore, but to be honest I don't think it would sound authentic. Other types of music don't hold my interest the same way that hip-hop does. I'd like to try and combine boom-bap NYC rap with the mainstream Detroit-style beats.
What do you consider to be the most important characteristic for an artist to possess in order to achieve success? Why do you believe this quality is paramount in the Hip-Hop realm?
You need to be decisive. There's unlimited ways that a song or beat can sound but you need to know when it's finished. Going beyond that, you need to come up with a specific game plan and execute it. If you leave things ambiguous, you're going to find it a lot more difficult to accomplish your goals. If you look at all the top artists, they know exactly what they want to achieve and go after it.
Are there any upcoming summer shows or festivals on your schedule that you would like your fans to be aware of? We're curious to know if there are any exciting performances lined up where they can catch you live.
I'm definitely excited to go do some shows and reconnect with live audiences. Expect to see me performing around New York this summer.
Can we anticipate the release of music videos for your latest tracks, "On Sight" and "Man Of The House"?
The music video for "On Sight" is out now on YouTube. Go check it out, we've got some super dope visuals and you're gonna love it. 
I'm not sure about a video for "Man Of The House," but anything is possible. If the fans show it a lot of love on streaming services, I'll make it happen!
Listen to "Man Of The House" on Spotify: