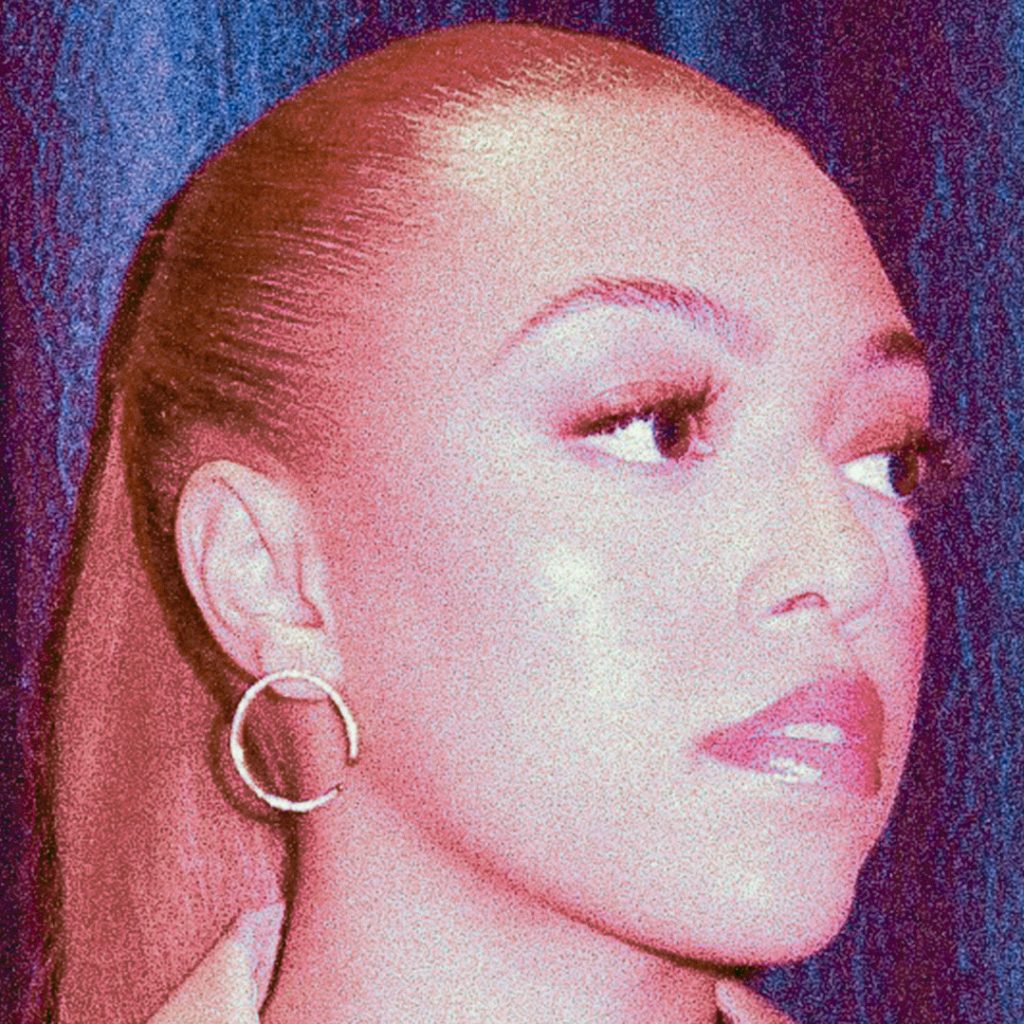 Mahalia, with her natural talent and magnetic presence, has emerged as a key player in the R&B music industry. She is blunt, direct, and honest. This British singer-songwriter features on "Cheat," an emotionally charged tune, as she gets ready to release her highly anticipated second album, "IRL," on July 14. This dynamic duo explores the heartbreaking fallout of adultery in an anthem that will strike a chord with anybody who knows the agony of betrayal firsthand.
A Showcase of Talent and Soulful Rhythms
"Cheat" is 3.5 minutes of passionate melodies and hungry rhythms, a display of enormous ability. The distinctive tone of Mahalia's music is present throughout her discography, and "Cheat" is no exception. The young artist has always been a fan of Jojo and this collab was more like a dream come true than just another day at the office.
"I can't quite believe this one is real. I have been a fan of JoJo for as long as I can remember so having her on this record really is a dream come true for me. I love watching people come together through hardship and everything about this song represents that. For me, it is a song about strength, power and letting go."
Confronting Heartbreak and Resilience
The narrative of loss and survival is what "Cheat" is all about. Never one to spare words, Mahalia immediately drops a bombshell: "Once a cheat, always a cheat.". These two dig up their past and let it all out on this track. The song became a channel to let go of any instance they experienced throughout their lives. Pretty therapeutic if you ask me, one things for sure, the final product is pure fire.
The pop-centric hook of "Cheat" is a traditional R&B-influenced melody, toxic, gripping and worthy of the name hook. Slow stepped with a nice energetic chorus, the track will easily translate on the airwaves. With a few million streams already under its belt, we can expect that to easily quintuple with the release of the album.
Mahalia's "IRL": A Journey of Honesty and Introspection
"IRL" marks Mahalia's highly anticipated sophomore studio album, a worthy follow-up to her acclaimed debut, "Love and Compromise." With "Cheat" and the previously released single "Terms and Conditions," she sets the stage for an honest and introspective body of work. This album promises to be a testament to Mahalia's growth as an artist, capturing the intricacies of human relationships with unflinching honesty.
Mahalia's Upcoming Tour Dates: Bringing Soulful Magic to the Stage
Mark your calendars and get ready for an unforgettable experience as Mahalia takes her soulful music and captivating stage presence on tour. With a string of highly anticipated performances lined up, Mahalia is set to mesmerize audiences across different cities, bringing her unique blend of R&B, pop, and neo-soul to life. Here are the tour dates where you can witness Mahalia's incredible talent:
Sol Blume 2023
Date: August 19-20, 2023
Location: Sacramento, CA, US
Hatfield House
Date: September 2, 2023
Location: Hatfield, UK
Corona Sunsets 2023
Date: September 2, 2023
Location: Hatfield, UK
O2 Academy Leeds
Date: October 8, 2023
Location: Leeds, UK
Galvanizers, SWG3
Date: October 10, 2023
Location: Glasgow, UK
O2 Apollo Manchester
Date: October 11, 2023
Location: Manchester, UK
Vicar Street
Date: October 13, 2023
Location: Dublin, Ireland
Mandela Hall
Date: October 14, 2023
Location: Belfast, UK
O2 Academy Bristol
Date: October 16, 2023
Location: Bristol, UK
Brighton Dome
Date: October 18, 2023
Location: Brighton, UK
Eventim Apollo
Date: October 19, 2023
Location: London, UK
O2 Academy Birmingham
Date: October 20, 2023
Location: Birmingham, UK
Le Trianon
Date: October 31, 2023
Location: Paris, France
Paradiso
Date: November 1, 2023
Location: Amsterdam, Netherlands
La Madeleine
Date: November 2, 2023
Location: Brussels, Belgium
About Mahalia: A Soulful Journey of Music and Authenticity
Mahalia, a British singer-songwriter, has emerged as a prominent figure in the world of R&B music, captivating audiences with her soulful vocals, raw talent, and unfiltered honesty. With her captivating presence and thought-provoking lyrics, Mahalia has carved a unique space for herself in the music industry.
Born Mahalia Burkmar on May 1, 1998, in Leicester, England, Mahalia discovered her passion for music at an early age. She began honing her craft and captivating audiences with her soulful performances, drawing inspiration from artists like Lauryn Hill, Erykah Badu, and Amy Winehouse. Mahalia's ability to infuse her music with heartfelt emotion and authenticity has resonated with listeners worldwide.
Mahalia's musical journey gained momentum with the release of her debut EP, "Head Space," in 2012, which showcased her immense talent and garnered critical acclaim. She continued to make waves with subsequent releases, including the EPs "Never Change" (2015) and "Diary of Me" (2016), solidifying her position as a rising star in the R&B scene.
In 2019, Mahalia released her highly anticipated debut album, "Love and Compromise." The album received widespread praise for its introspective lyrics, soulful melodies, and seamless blend of R&B, pop, and neo-soul influences. Tracks like "Sober," "I Wish I Missed My Ex," and "Simmer" featuring Burna Boy showcased Mahalia's ability to captivate listeners with her distinct sound and storytelling prowess.