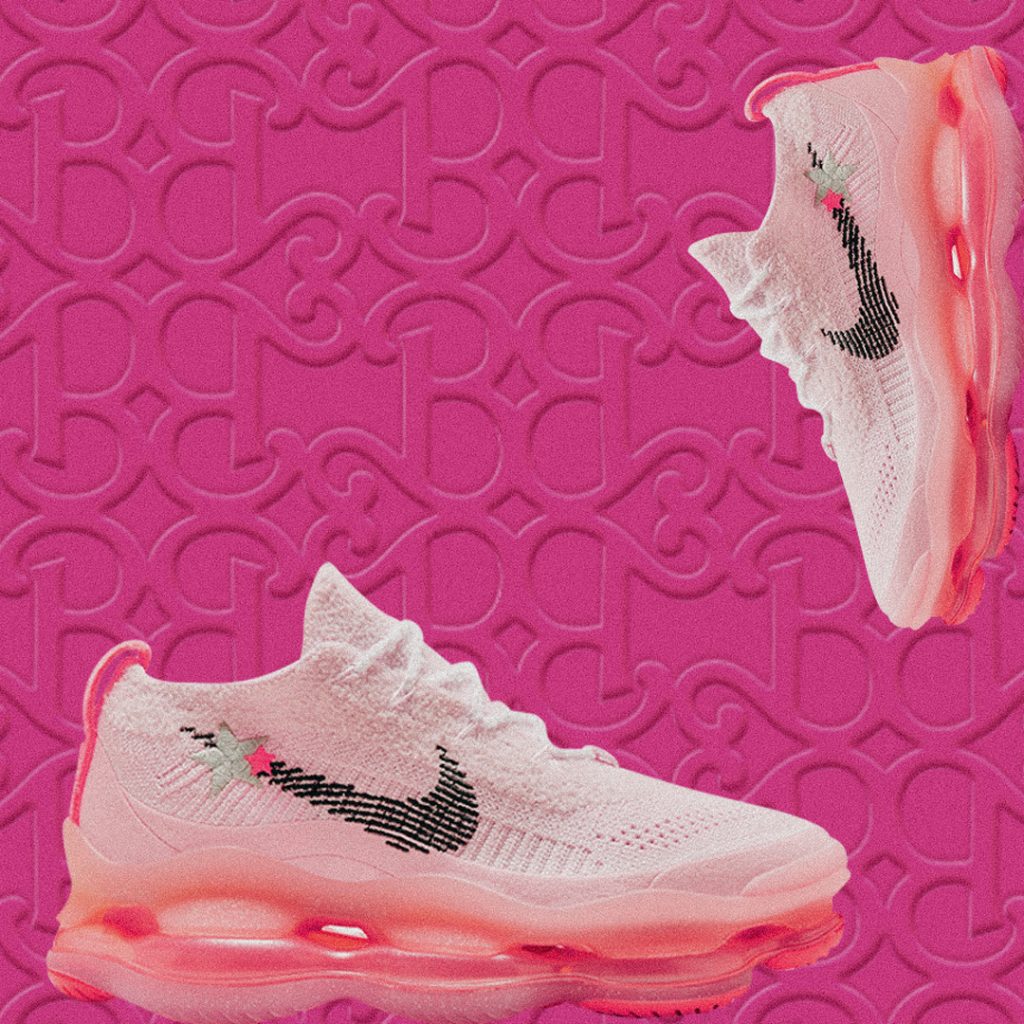 Nike's latest sneaker, the Air Max Scorpion, seems to tap into the current cultural trends in an unexpected way. While the exterior showcases a knitted pink design, making it appealing to fans of the artist Nicki Minaj (known as the "Barbs"), the Scorpion silhouette possesses a deadly and powerful essence at its core.
The merging of these two contrasting personalities creates the ultimate accessory for those who still hold onto the hope of a collaboration between Barbie and J. Robert Oppenheimer, despite the unlikelihood of such an event. Since its launch last year, the Scorpion silhouette has become a favored choice among the premium lifestyle crowd. The introduction of a pink colorway is expected to make it even more popular.
Read More: Nike Set to Relaunch Kobe Bryant's Signature Line
The sneaker features a Flyknit-chenille upper, providing a blend of comfort and style. Bold black Swooshes adorn the design, with stars decorating the tail of the lateral Swoosh, adding a touch of flair. The sock liner features a matching Nike script, creating a cohesive look.
While an official release date has yet to be confirmed, as the anticipated release date approaches, we can expect to see the Air Max Scorpion make its debut via Nike in the near future. Sneaker enthusiasts and fashion-forward individuals can look forward to adding this stylish and deadly silhouette to their collection.