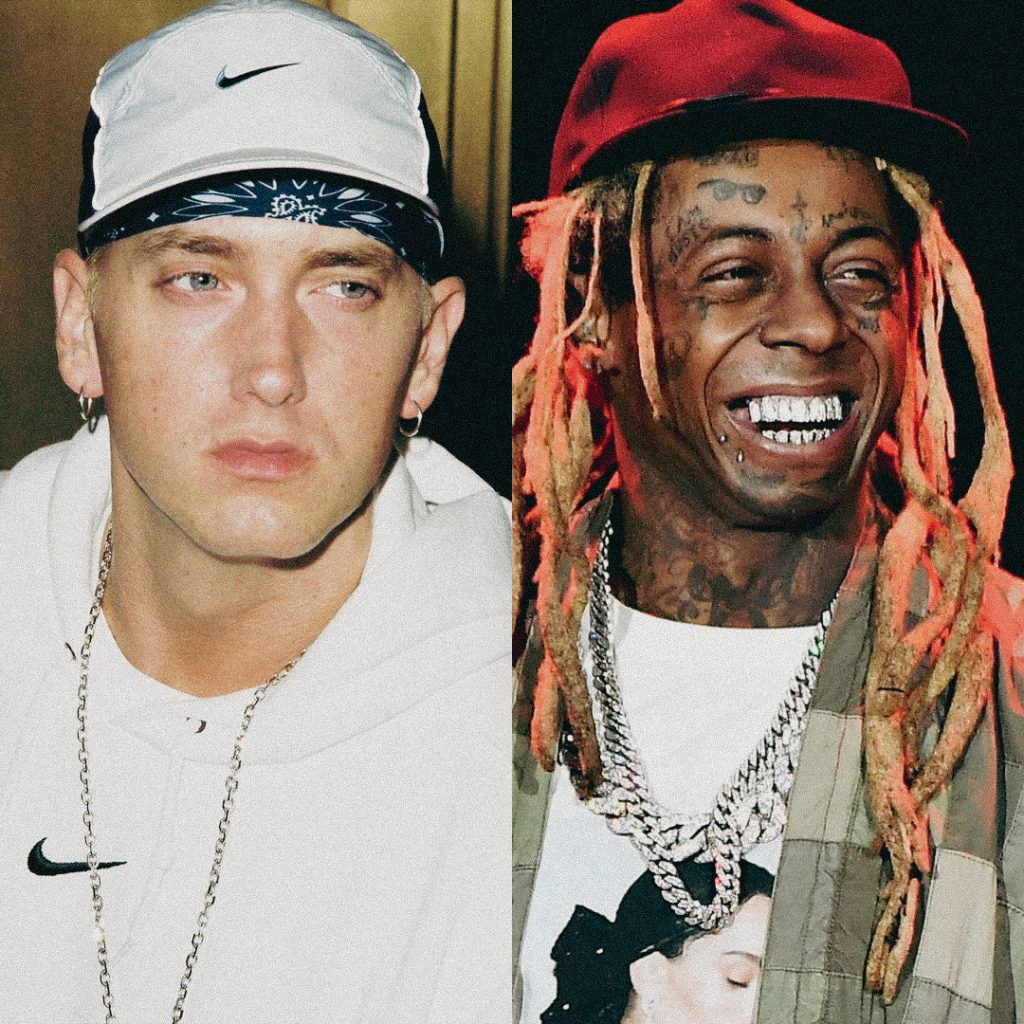 In a recent interview with The New York Times, Lil Wayne revealed his initial apprehension about collaborating with the legendary Eminem on Drake's 2009 hit single, "Forever." The candid discussion took place as part of a feature covering the 50 years of hip-hop, shedding light on the rapper's experience working with the iconic wordsmith.
Recalling the moment he reached out to Eminem for the collaboration, Lil Wayne admitted feeling a sense of fear. "I was scared, actually, when I called Eminem for a song," he confessed. Recognizing the magnitude of working with such a powerhouse in the industry, Wayne acknowledged Eminem's unparalleled talent with words, sharing a common appreciation for the art of lyricism.
Both Lil Wayne and Eminem have a profound connection to their craft, an innate ability to immerse themselves in the world of words, exploring every meaning and aspect. They possess a unique gift for weaving intricate rhymes, crafting verses that resonate deeply with listeners. Wayne expressed admiration for the way Eminem effortlessly puts words together, a skill he can relate to on a personal level.
As it turned out, their collaboration on "Forever" was a monumental success, captivating fans and solidifying their status as rap icons. But this wouldn't be the only time they joined forces on a track. In 2010, Lil Wayne and Eminem reunited for "Drop the World," featured on Wayne's album "Rebirth." The chemistry between the two rap titans proved to be electric once again, resulting in a powerful and unforgettable song.
The dynamic duo didn't stop there. Eminem enlisted Lil Wayne's talents on "No Love," featured on his album "Recovery." This mutual respect and admiration for each other's artistry have led to several memorable collaborations that continue to be celebrated by hip-hop enthusiasts worldwide.