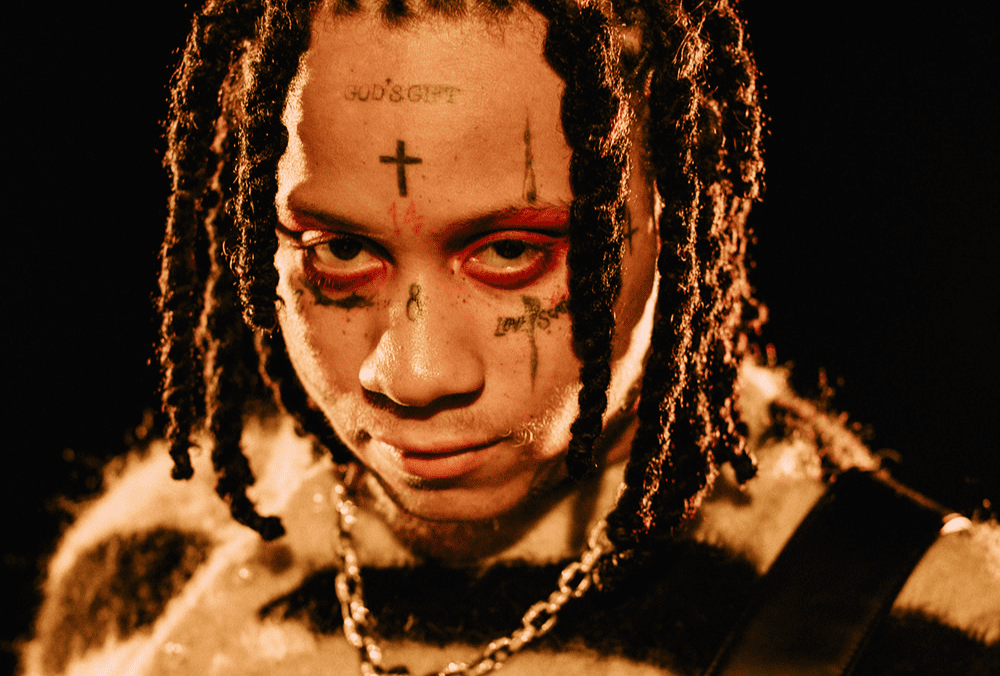 The anticipation of Trippie Redd fans has reached its crescendo as the moment they've been waiting for is finally upon us. In a whirlwind of tantalizing singles and a few album delays, the enigmatic rapper gifts us with the fifth enchanting chapter of his Love Letter series – "A Love Letter To You 5."
Trippie Redd's musical canvas is a collaborative tapestry woven with the threads of musical brilliance, featuring an array of gifted artists. The 19-track emotional odyssey opens its heart to an array of talents, including the likes of Lil Wayne, Roddy Ricch, Bryson Tiller, The Kid LAROI, Corbin, Skye Morales, and Tommy Lee Sparta. The tapestry of sounds and emotions is vivid and evocative, inviting listeners into the depths of Trippie's musical universe.
ALLTY5 OUT NOW ! 💋 https://t.co/YcAyIHj8Bu pic.twitter.com/RMhi040j9A

— Trippie Redd (@trippieredd) August 11, 2023
Setting the tone for this sonic voyage is "Took My Breath Away," a poignant track that features the hauntingly beautiful voice of the rapper's now former flame, Skye Morales. This heartfelt introduction is followed by the compelling releases of "Last Days" and "Left 4 Dead" in the weeks leading up to the album's grand unveiling, giving us just a taste of the artistic brilliance that awaits.
Read More: Baby Keem Announces New Album Is Coming Soon
Surprisingly, "A Love Letter To You 5" marks Trippie Redd's second full-length release this year, a mere seven months after the captivating "MANSION MUSIK" mixtape. This prolific outpouring of creativity only adds to the allure of his musical journey.
But the adventure doesn't stop there. Trippie Redd is set to take his emotionally charged melodies on the road, embarking on a riveting tour that perfectly complements the album's essence. The tour kicks off in Somerset, Wisconsin on August 31, promising an unforgettable experience for fans across the nation.