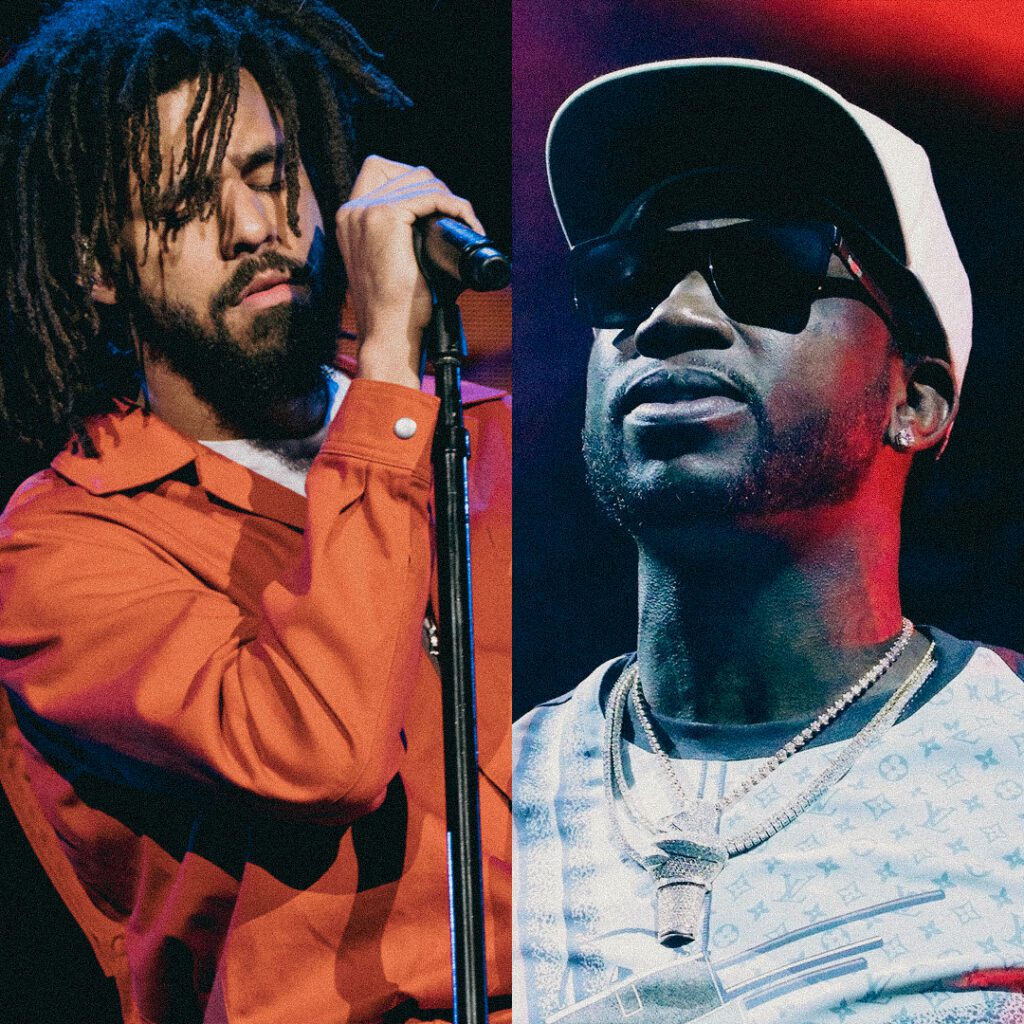 In a much-anticipated musical collision, Gucci Mane and J. Cole have teamed up to drop their latest single, "There I Go." Produced by the one and only Mike WiLL Made-It, this track hit the airwaves on a memorable Friday, August 25th, and it's already causing quite a stir in the music world. Fans can expect this gem to feature on Gucci's upcoming album, "Breath of Fresh Air."
The year has seen GuWop on a roll with several singles, including "06 Gucci" featuring DaBaby and 21 Savage, "Pissy" featuring Roddy Ricch, and "King Snipe" featuring Kodak Black. But the excitement doesn't end there; Gucci Mane recently expressed his desire to sign Virginia country artist Oliver Anthony, making it clear that he's expanding his musical horizons. Additionally, the Atlanta native has added Tennessee rapper Brezden to his 1017 roster, signaling an exciting new chapter in his music journey.
On the other side of this electrifying collaboration, J. Cole has been far from idle. Following the release of his Grammy-nominated sixth studio album, "The Off-Season," in 2021, Cole has made his mark with featured appearances on tracks such as J-Hope's "On the Street" and Bas's "Passport Bros." He also lent his lyrical prowess to Burna Boy's hit track, "Thanks," from the Nigerian artist's latest album, "I Told Them…"
In the midst of their lyrical synergy, J. Cole takes a moment to draw an intriguing comparison between himself and Gucci Mane to the legendary NBA duo of Kobe Bryant and Shaquille O'Neal. These basketball icons led the Los Angeles Lakers to championship victories in 2000, 2001, and 2002. In his verse, Cole spits, "Cole and Burna, Shaq and Kobe/ Winnin' a ring, then we gon' repeat and three-peat/ Them nerds hate, they seat geeks/ They peepin' us on the low, we like the cheat sheet." This clever reference to the Lakers' glory days adds a layer of depth to their collaboration, showing the depth of their artistic synergy.
In a recent interview on Complex's "360 with Speedy," Burna Boy shed light on the creative process behind "Thanks" and hinted that Cole's Lakers reference was inspired by the electrifying recording atmosphere. Burna shared, "I can't really remember everything, but eventually, we end up in the studio. The rest is history. It was a crazy day. There was a bunch of basketball players in the studio." It's clear that this collaboration was not just musically charged but also fueled by the energy of the moment.