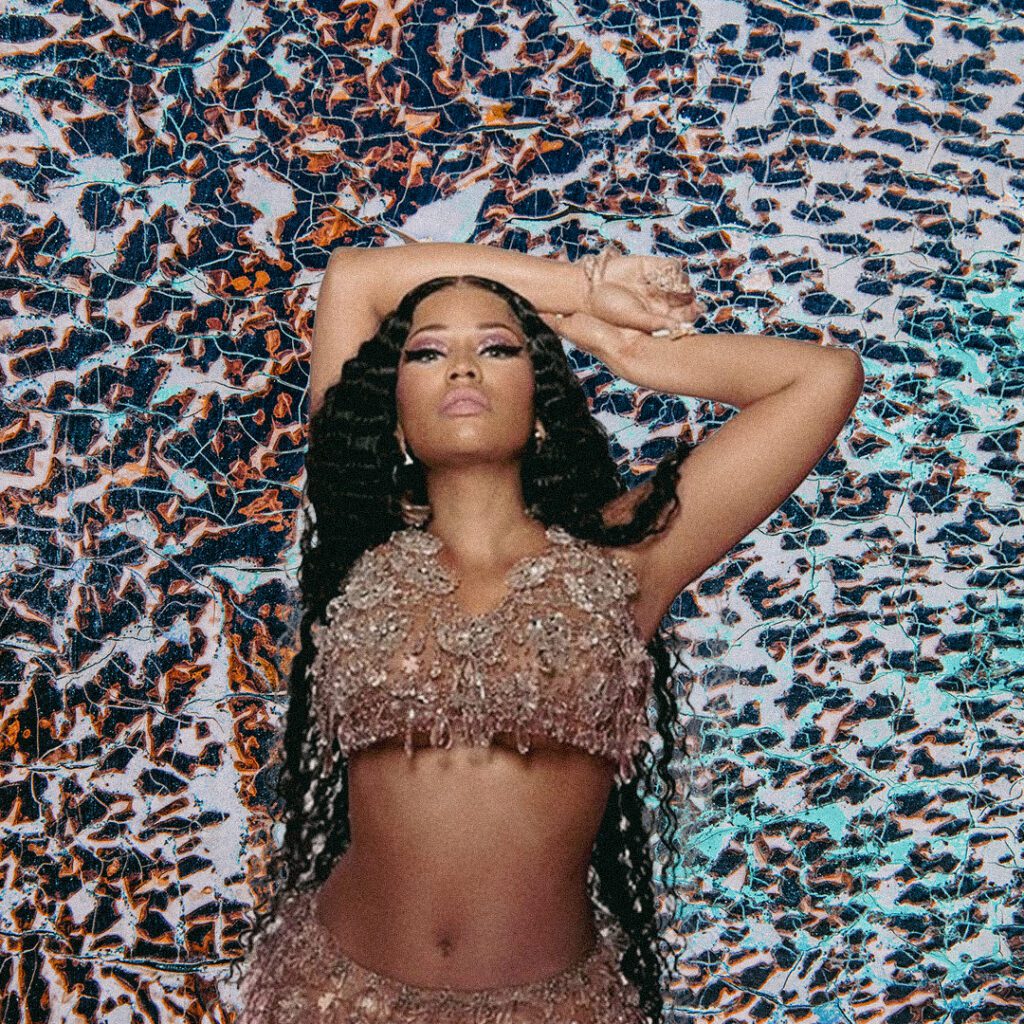 We're inching closer to the eagerly awaited release of Nicki Minaj's fifth studio album, "Pink Friday 2," set to drop on November 17th. This album marks a sequel to her iconic 2010 debut LP, and as the release date draws near, Minaj is tantalizing her fans with tidbits of what's in store. Recently, the rap queen took to Instagram on Monday night (September 4) to unveil the breathtaking cover art for "Pink Friday 2."
In this captivating artwork, Nicki Minaj dons a lavish ensemble designed by Vetements while she rides a mystical train high above a utopian society. It's a visual masterpiece that leaves fans eager to dive into the musical world she's crafted. Interestingly, Minaj has hinted that this is just one of two covers she plans to grace her project with. She gave a heartfelt shoutout to the renowned makeup artist Pat McGrath, acknowledging her creative direction for the photoshoot. Vogue has aptly dubbed McGrath as "the most influential makeup artist in the world," and her touch on the album's visuals is nothing short of spectacular.
The cover art reveal on Monday followed closely on the heels of the release of "Last Time I Saw You," the third promotional single from "Pink Friday 2." This track is a testament to Minaj's versatility, showcasing her soft-spoken, melodic singing paired with sleek rap verses. It's another stellar addition to what is shaping up to be a phenomenal album, marking Minaj's triumphant return to the music scene since her last release in 2018.
In a heartfelt note to her fans accompanying the song's release, Minaj expressed her gratitude, saying, "I can't thank you enough for your love and continued support." She also shared her excitement about the song's release, emphasizing how it has deeply resonated with her. She hopes that it serves as a therapeutic and reflective experience for her listeners, allowing them to revisit past moments and cherish the people in their lives.
With three singles already in circulation and the mesmerizing cover art in the bag, fans are left wondering if Nicki Minaj has any more surprises up her sleeve before the LP's official launch.