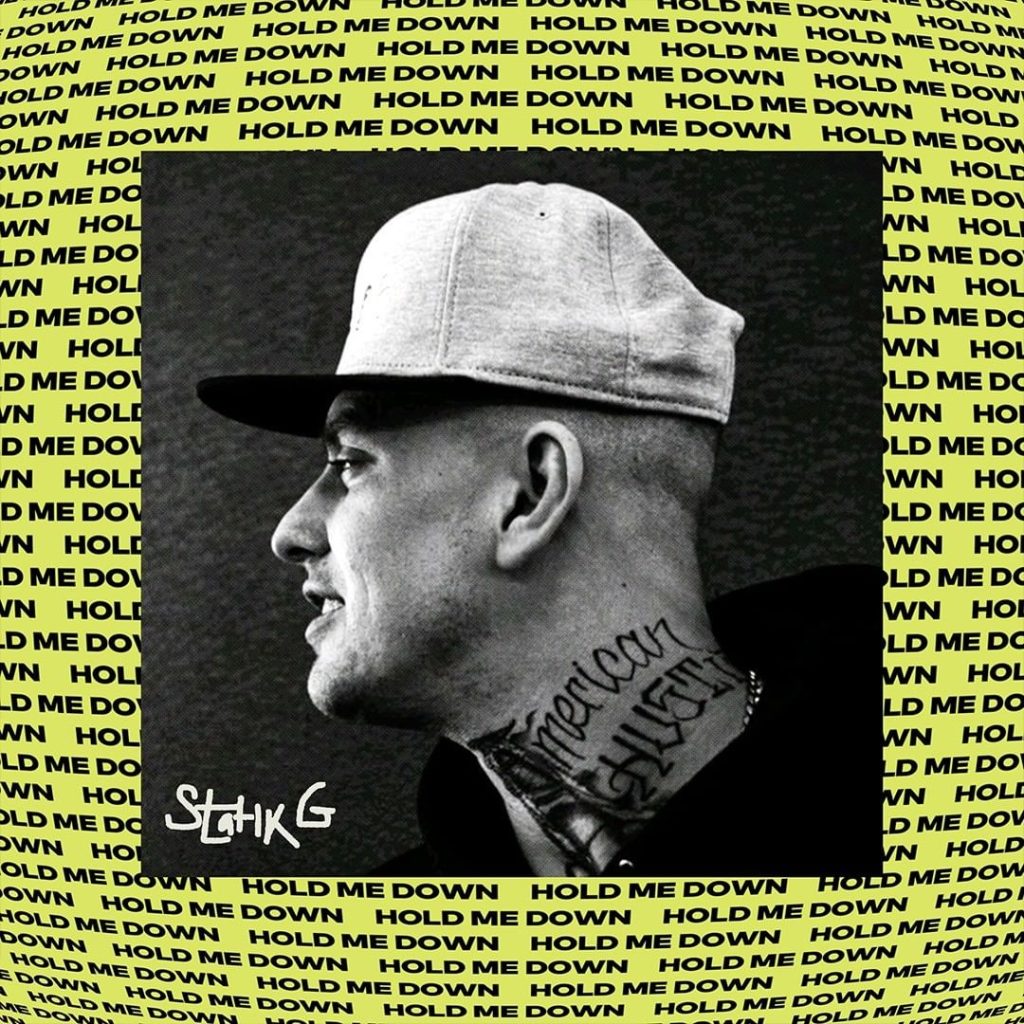 American rap and hip hop artist Statik G releases a new album Gene Therapy – Final Chapter and drops visuals for "Hold Me Down". Creating a beautiful cocktail of hip hop, drill, gangsta rap, rock, punk rock and other genres, Statik G proves his versatile nature and his ability to beautify any melody. The artist previously released several songs as part of the album: "Leave Me Alone", a raw and powerful single with an exciting tune and strong rapping; "Fml" in collaboration with Doobie, "Smoke Drank Fx#k", "Stay tf Away" featuring Rittz and "Anxious".
The album harbors 19 brutally honest songs that portray love, loss, grief, sorrow and everything else on the spectrum. The two of its stand-out tracks are "Hold Me Down" and "One Day At A Time", both profound and deeply emotional. "Hold Me Down" depicts a joyously simple life of a couple where they spend time with each other and show their love. However, their romance does not have a happy ending as one's love is too strong and drives the other away. Statik G brilliantly shows the feeling of loss through his voice so the audience can't help but feel sad to their bones.
A visionary, former hustler, and survivor, Statik G is now a picture of success as a musician and the CEO of RhymeSick Entertainment. His musical journey began at the age of 15 when he experimented with different sounds and rapping techniques and afterwards signed a record deal in 2008. Statik co-headlined major local shows including Tech N9ne, The Game, T-Pain, Bone Thugz n Harmony, and others. His first album Slightly Sober came out in 2014.
"Hold Me Down" is an emotional, relatable song, and his album Gene Therapy is truly heartfelt, something Statik G's audience absolutely loves to hear. It is the artist's next step towards greatness and will surely expand his fanbase by the thousands. As always, Statik G makes authentic music that is about real life and the struggles of humanity.
Follow Statik G on: Instagram – YouTube – Spotify – Website – Twitter