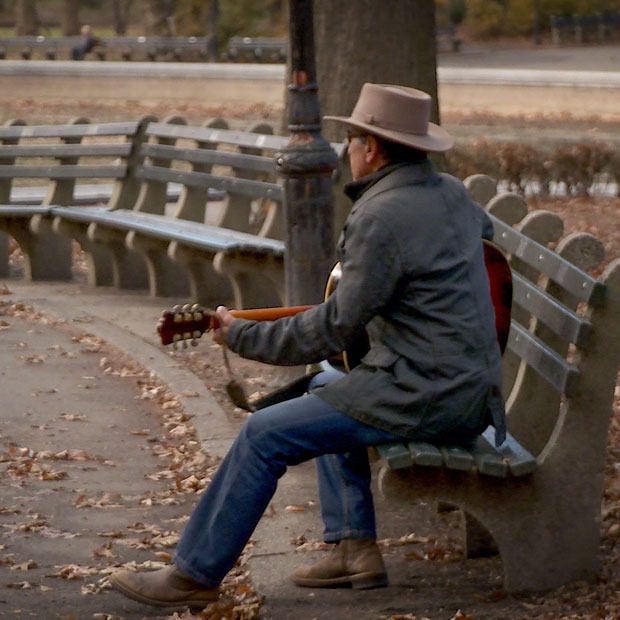 Despite the fact that many artists have released Christmas songs at least once during their career, not all songs have found their audience or success. The NYC-based singer-songwriter Vincent Poag finds himself among the very small circle of artists having created timely and timeless Christmas singles. Poag's hit single is titled "This Christmas" and is accompanied by a music video directed by Laura Crosta.
Viewed well over 3M times on Youtube and counting tens of thousands of plays on Spotify, "This Christmas" is one of Vincent's most popular songs, and the first single off his debut CD Circling Back, released in 2011. Upon release, the song peaked at #34 on the FMQB/ACQB Chart.
The reason behind this global success stems from the fact that this is certainly not a typical Christmas song, as Vincent Poag uses everything that Christmas symbolizes in order to remind humanity of some of its biggest failures while advocating for a world centered around peace rather than violence. The song's proceeds were donated to non-profit organizations including World Vision, Doctors Without Borders, and Kentucky Tornado Victims – American Red Cross. Those who can donate will find the opportunity to do so here.
Vincent Poag's "This Christmas" is a raw and powerful reflection of the artist's heartbroken reaction to the current state of human consciousness, reminding us of the horrific events happening in the world, sometimes much closer to us than we would think. The visuals highlight the deep crisis in humanity's behavior while urging the world to raise individual and collective awareness.
The music video start-off with a compilation of news clips from recent years while taking the viewer through a myriad of negative emotions, from atrocious images of natural disasters and protests, but rapidly evolves into the complete opposite; images bursting with emotions of hope, solidarity, love and care.
In just one song, Vincent Poag has managed to offer a condensed reality in which life's dichotomy is beautifully channeled through both the lyrics and the music video producing a feeling of true Christmas magic. An artist determined to play his part in changing the world, Poag is one of the strongest advocates for the celebration of love, peace, unity, and friendship.
Highlighting the breadth of Vincent Poag's limitless talents, "This Christmas" is undoubtedly the song everyone should listen to during the Holiday season.
Vincent Poag: Instagram – YouTube – Spotify – Website