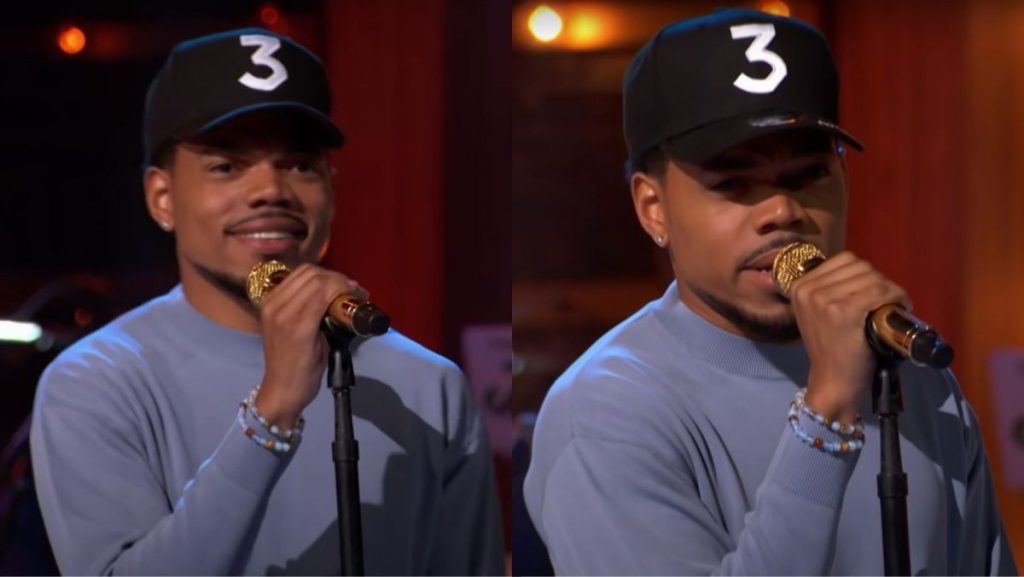 Chance the Rapper covered Nelly's old school dance anthem on "That's My Jam," a musical game show hosted by Jimmy Fallon. The musically gifted rapper proved that he has a promising future in the country-rock genre.
During the show, Chance was assigned to cover Nelly's 2002 hit "Hot in Here" in a country style. The Chicago-born rapper made it sound like a twangy ballad. Was it really a club banger, we are not sure now!
Jimmy Fallon makes his guests play different music-based games and compete for 5 rounds on "That's My Jam," which is set to premiere on NBC on January 3 at 9 p.m. ET. Take a look at Chance the Rapper's country remix of Nelly's "Hot in Here" below.