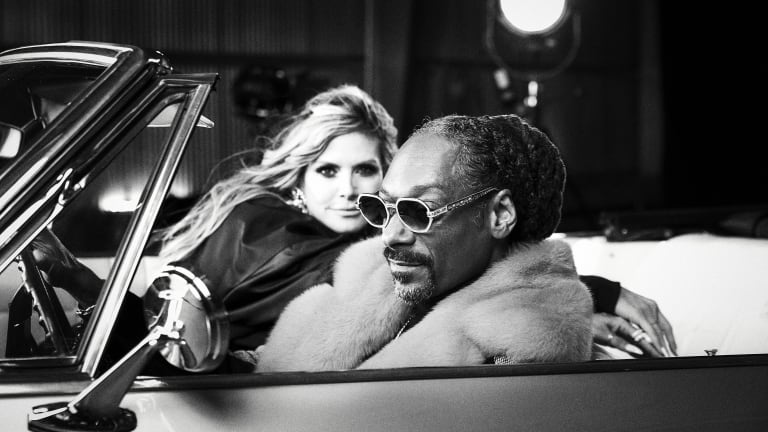 Two DJs, supermodel Heidi Klum and rap legend Snoop Dogg have joined forces.
Now can't disagree that there's no supermodel quite like Heidi Klum. She has the power to do anything… and even drop an electronic dance banger with Snoop Dogg. The brand new catchy song "Chai Tea With Heidi" also features a new DJ duo called WeddingCake. This marks Heidi's first musical drop since 2006's Christmas song "Wonderland." The star-studded track dropped this Friday, Jan 14.
"I am still pinching myself to make sure this really happened. It was truly an honor to work with Snoop Dogg and WeddingCake to create this fun and upbeat song that will hopefully make you want to get up and dance," Heidi recently shared her excitement for "Chai Tea With Heidi," which became the theme song of Germany's Next Top Model.
The supermodel also told that after collaborating with Snoop Dogg she can't stop talking about him, "Pinch me, pinch me, pinch me. I can't believe this is happening."
Stream Heidi Klum, Snoop Dogg, and WeddingCake's collaboration below.