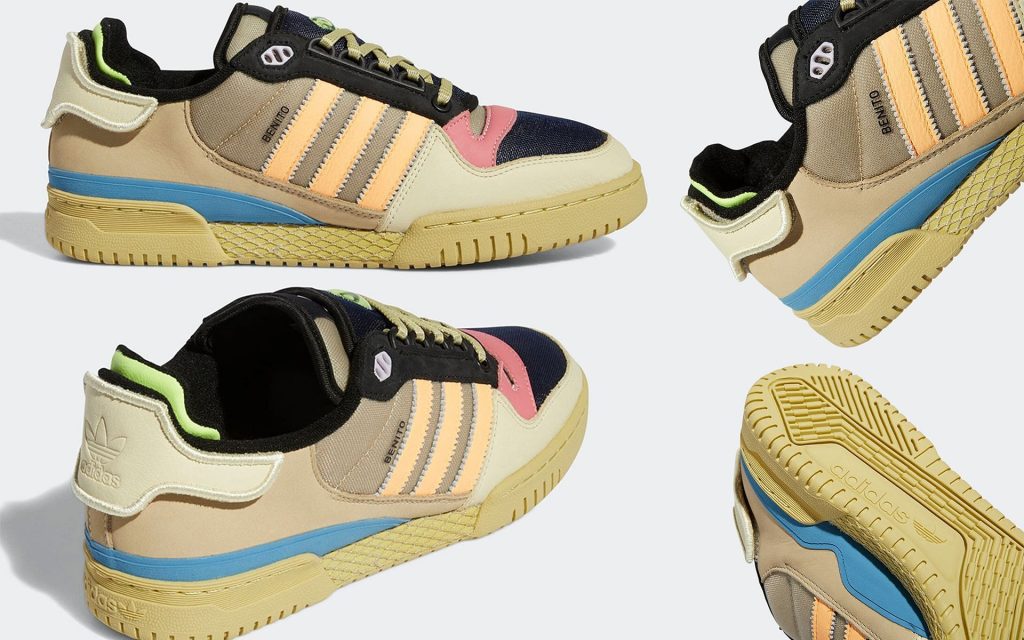 In addition to a promised studio album and The World's Hottest Tour, Bad Bunny has also been collaborating with one of the worlds' biggest brands. The Reggaeton star featured his real name, Benito, on brand new collaboration with Adidas. The hybrid model was originally debuted in 1984. The release date to Benito's version of Adidas' Forum Powerphase has not officially been announced but we can assume that it'll drop before his Latin American tour, starting August 5.
The Puerto Rican superstar's name is printed on the model above the brand's logo. He previously collaborated with Adidas on The First Café, which sold out in first 10 minutes. Just wondering if you're a lucky one to have those!?
See the newest Bad Bunny x Adidas collaboration below.