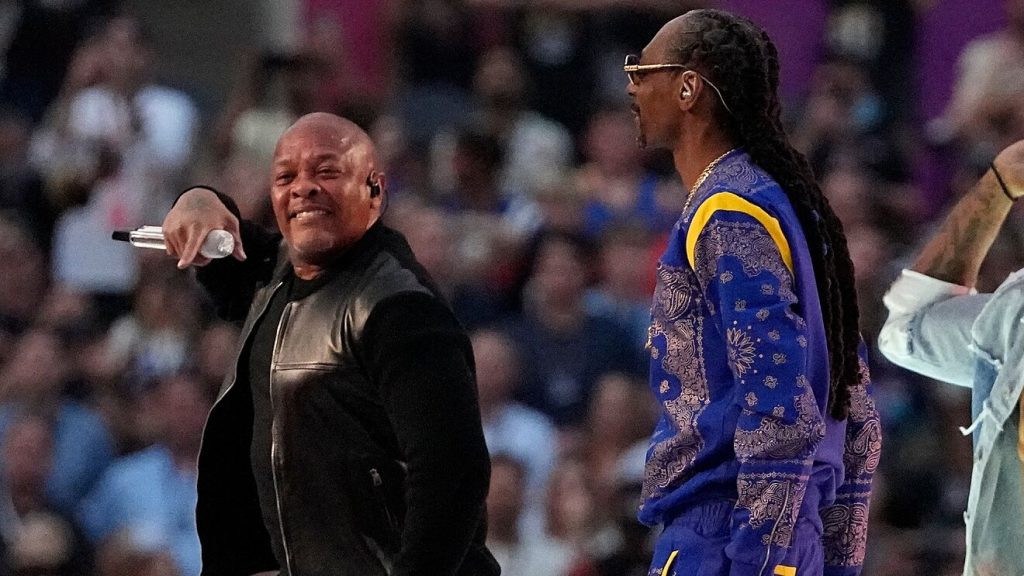 Just a few days after the legendary Super Bowl Halftime Show, the two Cali Kings' collaboration Still D.R.E. has officially hit one billion views on YouTube. The hit appeared in Dr. Dre's sophomore studio album 2001, released in 1991. The music video featured rap legends including Warren G, Xzibit and Eminem. The music video was uploaded to YouTube in 2011.
Snoop and Dre instrumental played Still D.R.E. throughout the Super Bowl at SoFi Stadium in Inglewood, California. The two were joined by 50 Cent, Eminem, Kendrick Lamar and Mary J. Blige.
Earlier in 2021, Snoop Dogg confirmed that Jay-Z wrote "the whole f*cking song." Hov hasn't commented on the news yet.
Still D.R.E.'s on repeat these days, WBU?